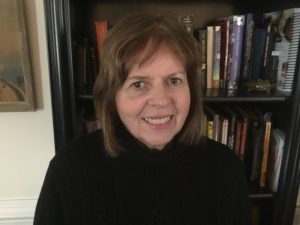 She built a nest from shreds,
sliver of straw from far away,
feather from a crow she never met,
crumpled cigarette pack cellophane,
a partial note someone wrote,
green grass, brown leaves, red yarn,
gray fur from an anonymous cat
to create a nest on my window ledge.
I'm like that scavenger robin
who flew away in a wink of movement.
I've gathered one wrinkled watercolor
from I can't remember where,
a piano stool from the side of the road,
a rickety rocker where I secretly sit
to admire my counterpart's artwork.
---
Kathleen Shaw was born in Mahanoy City, Pennsylvania, grew up in Philadelphia, and now lives in Schwenksville. Her poetry has been published in Philadelphia Stories, Schuylkill Valley Journal and various online poetry journals.