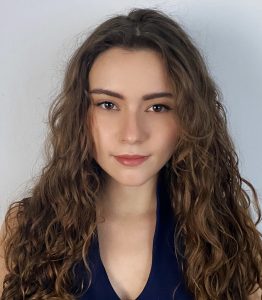 imperially ours, not rendered impossible by a poet's word.
And yet, there is something to be said for the impossible break
in the river. For the rock-strewn crossing that fades halfway, as if to say
there is no need for an end.  For the way stones shoulder
the age of sentinel cliffs, and sap slows the progression of ants.
We spoke about it each morning, sliding down hillsides in too smooth
soles. Poems make of memory, history and I am keeping Wissahickon
for us. Besides, the woods are not metaphorically
beautiful—they burn in crimsons and ochres and reject
asylum to fantasy. And still you are
insisting on the poem, as if we haven't thought
to make love by the Devil's Pool, as if our roots
don't share soil with the ferns.
---
Joyce Hida loves the city of Philadelphia, war literature, the Albanian language, and late-night comedy. She was a previous Best of the Net nominee for her work in Empty House Press, and has been published or is forthcoming in Kissing Dynamite, South Florida Poetry Journal, TYPO Magazine, and others. Joyce is currently based in NYC.