Philadelphia Stories' National Prize for Poetry is an annual national poetry prize featuring a first place $1,000 cash award. Three runners up will each receive a $250 cash award. The winning and runner up poems are published in the Spring issue. These poems and honorable mentions appear online. Philadelphia Stories' National Prize for Poetry celebrates risk, innovation, and emotional engagement. We especially encourage poets from underrepresented groups and backgrounds to send their work.
2024 Judge: Kirwyn Sutherland!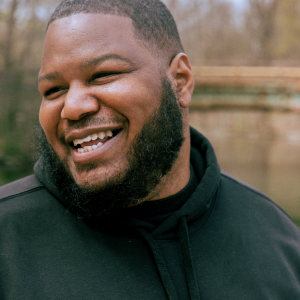 About the 2024 Judge: Kirwyn Sutherland is a Clinical Research Professional and poet who makes poems centering the black experience in America. He was one of five poets to represent the Philadelphia Pigeon Poetry Slam Team at the National Poetry Slam in Oakland California in 2015. Kirwyn's work has been published in American Poetry Review, Cosmonauts Ave., Blueshift Journal, Voicemail Poems, APIARY Magazine, FOLDER, The Wanderer and elsewhere. Kirwyn has served as Editor of Lists/Book Reviewer for WusGood Magazine, poetry editor for APIARY Magazine, and is a Watering Hole fellow. Kirwyn has a chapbook, Jump Ship, on Thread Makes Blanket Press.
Contest Submission Guidelines
Submission deadline: November 15, 2023
The $5 fee covers the submission of (1) one single poem up to three pages in length. Each poem must be submitted individually. Multiple poems submitted in the same document will not be considered.
Poets may submit as many individual poems as they like so long as they are each in a single document. There will be a $5 fee for each submission.
Submission fees are not refundable.
Simultaneous submissions are accepted; however, we must be notified immediately if your work is accepted elsewhere. If your simultaneously submitted poem is accepted elsewhere, please WITHDRAW your submission as soon as possible. And congratulations!
We will only consider work previously unpublished in print or online.
Poets currently residing in the United States are eligible.
All submissions should use a 12 pt font and standard typeface (not Comic Sans or Impact, etc.).
Poets should only upload Word documents [.doc, .docx]. The AUTHOR'S NAME SHOULD NOT APPEAR ANYWHERE IN THE UPLOADED DOCUMENT.
Submissions will be accepted via the website. If you have any trouble uploading to the site, please email contest@philadelphiastories.org.
Contest Screening Protocol
Upon receiving contest entries, our contest coordinator will share anonymous, number-coded poems to a team of screeners. This screening team is made up of our usual poetry board plus a few additions selected by the contest coordinator if necessary. The poems that are selected by the screening team are passed on to poetry editor. From this batch of 60-100 poems, the poetry editor selects the finalists who will be shared with the judge. The judge is given approximately one to two dozen poems from which to name a winner, up to three runners up, and honorable mentions. If the screeners and editor particularly love a poem that is not selected by the judge, we name it an "editor's choice" and include it in our online issue.
The Philadelphia Stories Poetry Prize was originally established to celebrate poet Sandy Crimmins. We are grateful to Sandy's family for allowing us to remember her through this prize!
Sandy Crimmins's poem "Spring" appeared in the first issue of Philadelphia Stories and she performed at our launch party. She served on the Philadelphia Stories board from 2005 to 2007. Since Philadelphia Stories magazine premiered in 2004, Sandy's voice and vision have fundamentally shaped Philadelphia Stories. Sandy was a poet who performed with musicians, dancers, and fire-eaters, and one of her proudest accomplishments was celebrating the work of her vibrant poetry community. The Sandy Crimmins Prize for Poetry is made possible by the generous support of her family.
PREVIOUS CONTESTS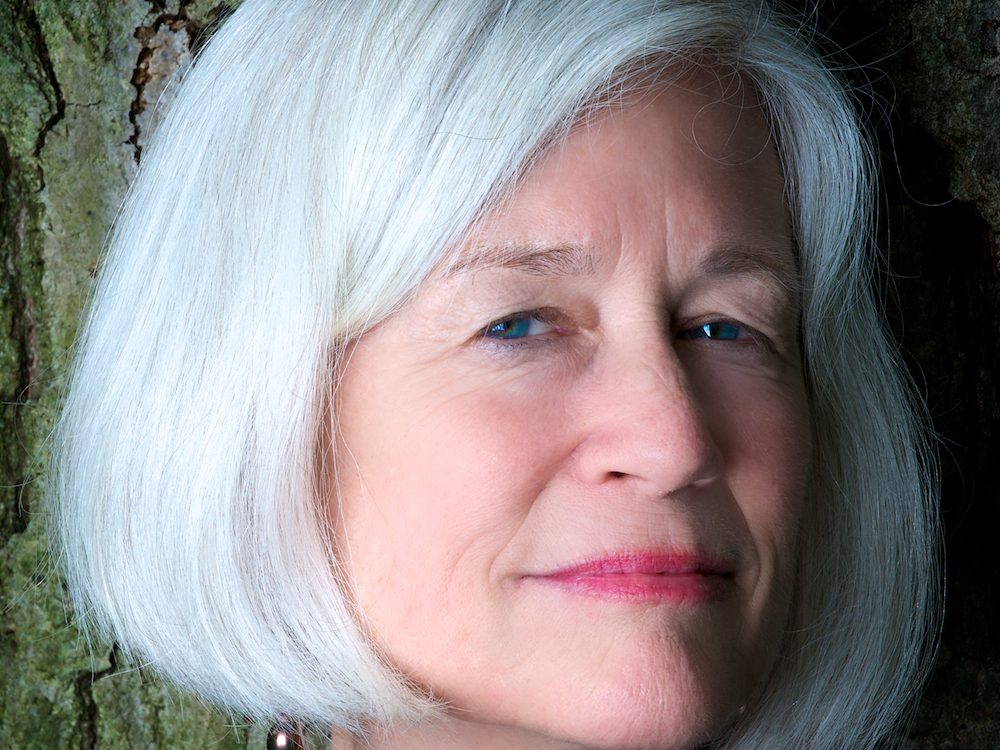 About the 2023 Judge: J. C. Todd's books include Beyond Repair, (2021) a special selection for the Able Muse Press Award, and The Damages of Morning (Moonstone Press, 2018), a finalist for the 2019 Eric Hoffer Micropress Award. Winner of the 2016 Rita Dove Poetry Prize and 'commended' winner of the 2021 National Poetry Competition of Poetry Society of the UK, she holds fellowships from the Pew Foundation, Pennsylvania Council on the Arts, and Bemis Center. Poems and interviews have appeared in the Baltimore Review, The Night Heron Barks, One Art, The Paris Review, and other journals. PDR Press will release her new and selected poems in a bilingual (English/Lithuanian) edition in 2023. JC has taught at Bryn Mawr College and in the Rosemont MFA program.
Click here to read John Blair's poem, "Aphorism 31: The Immortality Box," winner of the 2023 contest!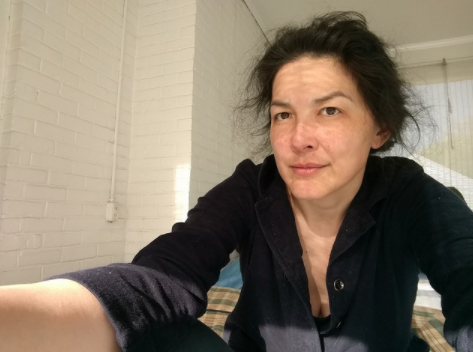 About the 2022 Judge: Cynthia Arrieu-King teaches creative writing and general studies and is a former Kundiman fellow. Her poetry books include People are Tiny in Paintings of China (Octopus Books 2010), Manifest, winner of the Gatewood Prize selected by Harryette Mullen (Switchback Books 2013), Futureless Languages (Radiator Press 2018; audiobook on Bandcamp) and Continuity (Octopus Books 2021). An excerpt of her experimental memoir The Betweens (Noemi 2021) can be found on Fence Portal. Her writing has appeared in American Poetry Review, Poetry, Boston Review, BOMB Magazine and the tiny. She edited the Asian Anglophone edition of dusie (issue #19) and Hillary Gravendyk's posthumous volume The Soluble Hour (Omnidawn Books 2018). Her updates can be found at cynthiaarrieuking.blogspot.com.
Click here to read Edythe Rodriguez's poem "greens," winner of the 2022 contest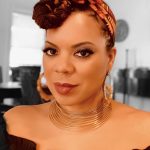 About the 2021 Judge: Airea D. Matthews is the author of Simulacra, winner of the 2016 Yale Series of Younger Poets. Her work has appeared in Night Heron Barks, Callaloo, Best American Poets, Harvard Review, American Poet, Los Angeles Review of Books, Tin House, and elsewhere. A past recipient of the Rona Jaffe Foundation Writers' Award and the Louis Untermeyer Scholarship from Bread Loaf Writers' Conference, she is an assistant professor at Bryn Mawr College.
Click here to read Caitlin Kossmann's poem "Airborne," winner of the 2021 contest
About the 2020 Judge: Iain Haley Pollock has published two collections of poetry: Ghost, like a Place (Alice James Books, 2018), which was nominated for an NAACP Image Award and for the Julie Suk Award, and Spit Back a Boy (University of Georgia Press, 2011), winner of the 2010 Cave Canem Poetry Prize. Pollock serves as Chair of the English Department at Rye Country Day School in Rye, NY, and is a member of the poetry faculty at the Solstice MFA Program of Pine Manor College. In addition, he serves as the poetry editor at Solstice Literary Magazine.
Click here to read about Kari Ann Ebert, winner of the 2020 contest, for her poem "Milk Sickness: A Mother Worries as Her Children Sleep."
About the 2019 Judge: M. Nzadi Keita is a 2017 Pew Fellow in the Arts. Her most recent collection, Brief Evidence of Heaven, sheds light on Anna Murray Douglass, Frederick Douglass's first wife. Publications including Poet Lore and The Ringing Ear: Black Poets Lean South have featured her poems. The Leeway Foundation, Fine Arts Work Center, and the Pennsylvania Council on the Arts have also supported her work. An associate professor at Ursinus College, Keita teaches creative writing, American literature, and Africana Studies.
Click here to read about Carlos Andrés Gómez, winner of the 2019 contest, for poem "Elegy for Breath"
About the 2018 Judge: Dilruba Ahmed's debut book, Dhaka Dust (Graywolf Press, 2011), won the Bakeless Prize. Her poems have appeared in American Poetry Review, Alaska Quarterly Review, New England Review, and Poetry, and more. She holds BPhil and MAT degrees from the University of Pittsburgh, and is a graduate of the MFA Program for Writers at Warren Wilson College. Read more at: www.dilrubaahmed.com. Read the full 2018 press release here and all winning poems here.
About the 2017 Judge: Lamont B. Steptoe is a poet, publisher. and photographer born and raised in Pittsburgh, Pennsylvania. A Vietnam veteran, Steptoe is a graduate of Temple University's School of Communications. Winner of an American Book Award and a Pew Fellowship in the Arts, Steptoe is the author of twelve poetry collections and editor of two collections by his late mentor South African poet, Dennis Brutus. In 2006 Steptoe was inducted into the International Hall of Fame for Writers of African Descent by the the Gwendolyn Brooks Center in Chicago. He has read his work in Nicaragua, India, Holland, France and Lithuania. His most recent poetry collections are Crowns & Halos, Oracular Rumblings & Stiltwalking and Meditations in Congo Square.
About the 2016 Judge: Yolanda Wisher is a Philadelphia-based poet, bandleader, and educator. A 2015 Pew Fellow, she is the author of Monk Eats an Afro (Hanging Loose Press, 2014) and the co-editor with Sonia Sanchez of the anthology, Peace is a Haiku Song (City of Philadelphia Mural Arts Program, 2013). Wisher directed the Art Education department of the City of Philadelphia Mural Arts Program from 2010 to 2015, and is currently a Founding Cultural Agent and the Rhapsodist for Wherewithal for the U.S. Department of Arts and Culture.
Watch highlights from the 2017 Philadelphia Stories poetry prize reception here: