Philadelphia Stories is offering a new online master class series for Summer 2020. Each master class is led by a Philadelphia Stories editor, who will offer a deep dive into topics to help you grow as a creative writer. All proceeds will support Philadelphia Stories.
Below is the schedule for Summer 2020:
Class Title: Writing in Small Forms: Tiny Poems, Haiku, and more
Class Description: Tiny poems– an antidote for the mundane, the commercial, the disconnected. Join Debbie Fox for a course in a kind of poetry that can be written anywhere, anytime, by anyone. Short forms afford the beginner an easy entrance and the experienced poet a powerful tool for artistic expression. We will learn from haiku masters who lived centuries ago, and those writing today. Get tips on where to send your poetry for publication.
Dates: Tues., July 14, 7-9pm; Tues., July 21, 7-9pm; Tues., July 28, 7-9pm
About the Instructor: Debbie Fox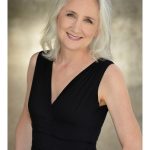 Debra Fox is an adoption attorney and founder of Story Tributes, an enterprise that preserves the stories of people's lives.  She is a reader for Philadelphia Stories, as well as the mother of two sons: one profoundly autistic and the other a journalist. In her spare time she loves to dance. She lives on the outskirts of Philadelphia with her family. Much of her published work can be found at www.debramfox.com.
Cost: $285 (maximum 8 students) – Register now.
---
Class Title: Magic Realism (multi-genre)
Class Description: Get to know the most exciting Latin American literary style: Magical Realism. With examples from Borges, Cortázar, García Márquez, Rulfo and Esquivel, write your own path to a mystical world.
Dates: Wed., July 15, 7-9pm; Wed., July 22, 7-9pm; Wed., July 29, 7-9pm
About the Instructor: Carlos Pérez Sámano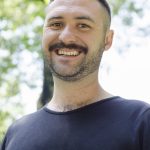 Carlos José Pérez Sámano was born in Mexico City in 1985. He has 4 published books in Mexico and he is published in anthologies in Spain, India and the U.S. including Who Will Speak for America? by Temple University Press. He writes both in English and Spanish. His work had been published in a variety of literary magazines worldwide. He is the Executive Director of the Mexican Global Network, Chapter Philadelphia, and works for the Penn Museum. He recently graduated from MFA in Creative Writing and MA in Publishing from Rosemont College.
Cost: $285 (maximum 8 students) – Register now.
---
Class Title: Getting the Ideas: Writing prompts, developing good writing habits, and more tips for getting started
Class Description: Students will explore methods of cultivating an idea (writing prompts, discussion, self-reflection, and brainstorming) which will be the spring board for a story. Students will also receive suggestions for implementing good habits, such as time management strategies to optimize writing time, to ensure success of writing goals.
Dates: Tues, Sept 15, 7-9pm; Tues, Sept 22, 7-9pm; Tues, Sept 29, 7-9pm
About the Instructor: Jackie Massaro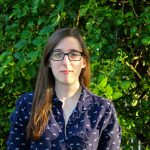 Jackie Massaro graduated Rowan University with a BA in Writing Arts. Her poems have appeared in Avant. Massaro's work extends to theatre; she has years of stage managing experience, and in 2019, she adapted and directed her debut outreach performance, "Into the Garden: A Conversation About Life," which toured the Greater Philadelphia Area. Massaro has had the pleasure of working with Philadelphia Stories Magazine for three years, first as an intern for the McGlinn Contest for Fiction. Massaro now serves on the nonfiction editorial board. Pre-COVID, Massaro worked at an elementary school. Currently, she is staffed on a comedy series.
Cost: $285 (maximum 8 students) – Register now.
---
Class Title: Writing for Resistance
Class Description: While exploring some of the ways African Americans have resisted oppression throughout history, learn how to document and write your experiences as we live through this moment of unprecedented civil unrest.
Dates: Wed., July 15, 7-9pm; Wed., July 22, 7-9pm; Wed., July 29, 7-9pm
About the Instructor: Susette Brooks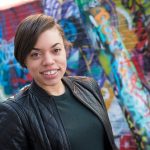 Susette Nicole Brooks is a writer and a descendant of Paterson, New Jersey's literary history, which includes being home to the young Allen Ginsberg and the inspiration for the William Carlos Williams epic poem, Paterson. Susette enjoys managing multiple responsibilities. She recently earned an MFA in Nonfiction from Goucher College where she started a memoir in essays about the lenses through which she has understood black identity, sexual power, and traumatic loss. For the past 12 years, Susette has served and has held several roles in the New Jersey Army National Guard. In her current role, she leads a team of soldier-journalists who tell the Army story using multimedia narratives. Susette is the former nonfiction editor at Philadelphia Stories and currently serves on the magazine's editorial board. She also works full time as a public relations coordinator at the New Jersey State Library. She splits her time between Paterson and Philadelphia.
Cost: $285 (maximum 8 students) – Register now.
---
Class Title: Generative Class for Fiction Writers
Class Description: Sometimes it's difficult to focus deeply on our writing, especially when the world is full of tumult. This class is a generative class for fiction writers, and it's intended to get the creative juices flowing. We will discuss elements of craft like character and plot, and create new work using prompts to guide and inspire us. This class is not a traditional workshop, but the instructor will provide written feedback on one newly-generated piece of writing. The goal is to leave the class with some momentum and a notebook full of new ideas and material.
Dates: Wed., Aug. 5, 7-9pm; Wed., Aug. 12, 7-9pm; Wed., Aug. 19, 7-9pm
About the Instructor: Kate Blakinger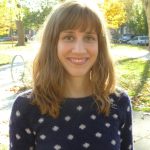 Kate Blakinger's short stories have appeared in the Gettysburg Review, Harpur Palate, Iowa Review, and New Stories from the Midwest. In 2016, she won the Marguerite McGlinn Prize for Fiction. She holds an MFA from the Helen Zell Writers' Program at the University of Michigan, and has taught creative writing at the University of Michigan and Penn State Altoona.
Cost: $285 (maximum 8 students) – Register now.
---
Class Title: Developing Setting and Descriptions
Class Description: E. Annie Proulx sets stories in the plains of Wyoming. Chimamanda Ngozi Adiche locates some of her work in Nigerian gardens in summertime. Where and when you set your story–what time of year, what geographical location, what century—provides you with opportunities to develop your story with more resonance. We'll do weekly short story reading and writing assignments and offer feedback to one another in a workshop environment.
Dates: Wed., Aug. 5, 7-9pm; Wed., Aug. 12, 7-9pm; Wed., Aug. 19, 7-9pm
About the Instructor: Aimee Labrie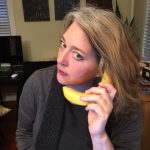 Aimee LaBrie's short story collection, Wonderful Girl, was chosen as the Katherine Anne Porter Prize in Fiction and published by the University of North Texas Press. Her short stories have been nominated for several Pushcart Prizes and her work has appeared in StoryQuarterly, Pleiades, Beloit Fiction Journal, Cleaver Magazine, Iron Horse Literary Review, The Minnesota Review, Permafrost, and other literary journals. In 2012, she won first place in Zoetrope's All-Story Fiction contest. Aimee lives in Princeton, NJ and teaches creative writing for Writers House at Rutgers University, New Brunswick.
Cost: $285 (maximum 8 students) – Register now.
---
Class Title: Outer Limits: Experimenting with Form
Class Description: In this class we will explore the many different forms a story can take. We will read and write narratives composed of emails, tweets, footnotes, or recipes, to name a few, with the goal of challenging what we know about storytelling. Come prepared to invent.
Dates: Thurs., Aug. 6, 7-9pm; Thurs., Aug. 13, 7-9pm; Thurs., Aug. 20, 7-9pm
About the Instructor: Kathryn Ionata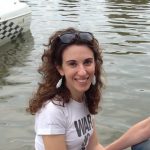 Kathryn Ionata is the author of the chapbook Yield Signs Don't Exist (PS Books, 2016). She is a two-time Pushcart Prize nominee whose work has appeared in The Toast, The Best of Philadelphia Stories, Sunlight Press, Ovunque Siamo: A Journal of Italian-American Writing, and elsewhere. Kathryn earned her MFA in Creative Writing Fiction at Temple University and has taught creative writing, literature, and composition at Temple and The College of New Jersey. She lives outside Philadelphia. Connect with her on Twitter @katieionata. 
Cost: $285 (maximum 8 students) – Register now.
---
Class Title: Mastering the Art of the Sentence
Class Description: In this class we'll practice sentence structure and revising sentences, talk about what DeLillo calls the swing of the sentence, and look at what makes good, bad, and great sentences, down to the last word and syllable.
Dates: Thurs., Aug. 6, 7-9pm; Thurs., Aug. 13, 7-9pm; Thurs., Aug. 20, 7-9pm
About the instructor: Nathan Alling Long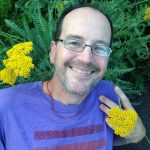 Nathan Alling Long's work has won several international story competitions, appeared on NPR, and been published in over 100 publications, including Tin House, Glimmer Train, The Sun, Witness, and Best of Microfiction 2020. Nathan's collection of fifty short fictions, The Origin of Doubt, was a 2019 Lambda Literary Award finalist. His second manuscript, Everything Merges with the Night, was a finalist for both the Hudson Book Manuscript Prize and the Iowa Fiction Award. Other awards include a Mellon Foundation Fellowship, a Truman Capote Literary Scholarship, three Pushcart nominations, and scholarships to Bread Loaf and Sewanee Writers Conferences. Nathan lives in Philadelphia and teaches at Stockton University.
Cost: $285 (maximum 8 students) – Register now.