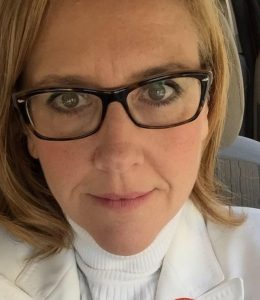 Dear Members of the Philadelphia Stories Community,
Once again it is my pleasure to announce the winners of the McGlinn Fiction contest and to thank the McGlinn and Hansma families for their continued support of PS and the contest. In this issue you will see the first and second place stories, and an editor's choice. The third place story will be printed in the Winter issue.
This is what the contest judge, Camille Acker, had to say about the first place story by Robert Sorrell Bynum. "'Here Is As Good A Place As Any' deftly re-imagines apocalypse not just as the outer world collapsing, floods and abandoned highways, but also the inner, alcoholism, long-term relationships, and motherhood. The writer plays with form and language to create a beautifully strange and poignant world." And this is what she had to say about the second place winning story by Gina Angelone. "'Portrait of A Stranger' plunges face-first into the frustrated voice of a daughter navigating a distant, dysfunctional relationship with her father. The story is told with heart, ending on a loving note while still acknowledging how complicated love between a parent and child can be."
Trish Rodriguez (our fiction editor) and I chose the editor's choice story, by Holly Woodward. "'Tryst' is a daring and heartbreaking story of love and friendship during the devasting days of AIDS in the 1980s."
Philadelphia Stories has come a long way since our founding launch in September of 2004. Our budget and reach have grown over the years, and we've remained open to new ideas and modes of publication. At the core of everything we do is our mission, "… to cultivate a community of writers, artists, and readers in the Greater Philadelphia Area through publications, professional development, and promotion of area writers." I know that I speak for executive director, Christine Weiser and the board of directors when I say thank you to all of you for your support over the years and congratulations to the winners of this year's contest.