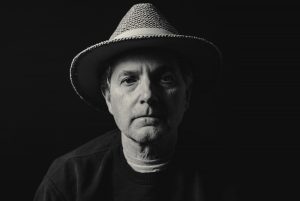 I wanted to grieve
but the garden
was in such a good mood
and the bubbly
blue sky
kept calling C'mon! C'mon!
and I swear
the wind lifted me
like a toddler
onto the burning back
of the sun
galloping in such
a wild and
unbroken way
that not once
did I think of
my mother's ashes.
---
Andy Macera has received awards from Plainsongs, Mad Poets Review and Philadelphia Poets. His work has also appeared in Pearl, California Quarterly, Connecticut River Review, Drunk Monkeys, Gyroscope Review, Straight Forward, Sierra Nevada Review, Old Red Kimono, Passager and other journals. He has lived in West Chester, Pennsylvania since 1998.