The Nation's Biggest Writing Conference Comes to Philadelphia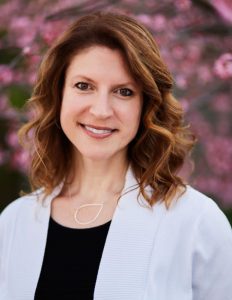 The AWP Conference & Bookfair is the biggest annual writing conference in the United States, and it will be taking place at the Convention Center in Philadelphia in March 2022. 
The conference expects more than 12,000 writers, teachers, students, editors, and publishers of contemporary creative writing to gather from March 23-26, 2022 to participate in hundreds of events – and Philadelphia Stories will be a premier sponsor of this event. 
This premiere sponsorship represents a unique opportunity to not just showcase Philadelphia Stories magazine to this national audience, but to showcase Philadelphia as a hub for the literary arts. 
The Winter 2022 issue of Philadelphia Stories will be distributed at the conference, and it is our goal to ensure this issue represents the diverse voices that make up our great city. Here are two ways you can participate in the issue:
   

Submit your work:

If you are a writer currently living in or from the

Philadelphia metropolitan area

, you may submit your fiction, nonfiction, poetry, or artwork to be considered for the special AWP Winter 2022 issue. We are specifically seeking

submissions from diverse perspectives: all ethnicities, races, abilities, and gender identification.

Find our guidelines here:

https://philadelphiastories.org/submission-guidelines/

   

Submit your literary organization to be considered for our AWP Resource Guide: The Winter 2022 AWP issue of Philadelphia Stories will include a special Resource Guide listing the wealth of literary resources available in the region,

including independent bookstores, literary organizations, writing workshops, reading series, and more. You may submit your organization here to be considered:

https://forms.gle/LWXq8W3tYpfmnmou8
As part of our AWP sponsorship, Philadelphia Stories will be offering scholarships to writers so they can attend the conference and bookfair. We also plan to have plenty of fun, hosting free readings, meet-ups, and cocktail parties. 
We look forward to working in partnership with the Philadelphia writing community to showcase our city as a place where the literary arts thrive.