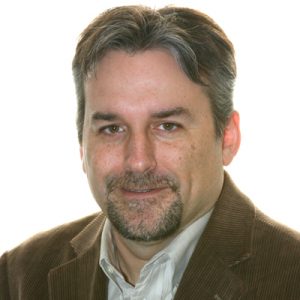 This year's virtual Push to Publish Conference will include all of the great tips, trends, and connections that writers have gotten from this popular, in-person event—but now from the comfort of your home. Below, we talk with Lawrence Knorr, the founder and CEO of Sunbury Press. Lawrence will be participating in Push to Publish as a speed date editor and speaking at the panel Querying Your Book Without an Agent.
PS: Tell us a bit about your background and what you're doing now.
LK: I am the founder and CEO of Sunbury Press, Inc. We have been in business for 16 years and have over 400 authors and 800 titles under managements. We publish in a variety of categories under 10 different imprints, producing paperback, hardcover, electronic, and audio books. Our books are sold worldwide.
PS: How did you get into publishing?
LK: I wanted to publish a family history and didn't want to pay someone else to do it. I learned a lot of lessons along the way including that I loved publishing books.
PS: What trends are you seeing in the publishing industry?
LK: Audio is on the rise. Amazon is dominating more than ever.
PS: How do you think the publishing industry has changed since the pandemic?
LK: Independent bookstores are really struggling under COVID. EBooks have made a rebound, but Amazon is getting more of than revenue.
PS: What do you think writers should avoid when approaching editors or agents?
LK: Avoid being shy—get right to the point—have your elevator speech ready to go. Avoid presses or agents who do not represent your category. Avoid being disappointed when being rejected. Keep plugging away!
PS: What other advice do you have for writers looking to get published?
LK: Publishers have to perceive the book will sell well enough to cover costs and make a profit—though they sometimes invest in emerging authors whose second or third books might be the moneymakers. Authors remain at a disadvantage because of the sheer number of authors they are competing against. Try to limit that field by knowing how you fit in—find a way to stand out and be unique—or be like someone who sells really well.