August 2021, Philadelphia, PA: Philadelphia Stories, a non-profit literary magazine that publishes Philadelphia-area writers and artists, names award-winning author Robin Lee Lovelace as this year's winner of the Marguerite McGlinn Prize for Fiction for her story, "Uncle".
Board members pored over hundreds of submissions before narrowing the list to nine finalists, which were then reviewed by the 2021 judge, celebrated author, Rion Amilcar Scott. Scott described Indiana-based Lovelace's "Uncle" as "both funny and starkly gut-wrenching." He writes, "There's a tension that crept up on me and when it broke, left me feeling a real sense of loss.
This year's second place goes to New Hampshire author Rahad Abir for his story, "Ameena Goes to America". Scott writes, "In 'Ameena Goes to America,' physical journeys become emotional journeys across time. The story left me with questions about the limits of love and forgiveness. It's a really beautiful story."
Third place goes to Minnesota author Olivia Fantini for her story, "Experimental Trials."  Scott says of her piece, "'Experimental Trials' is one of those stories that manages to be timely and timeless. A new vaccine causes people to float. And of course there are the believers and the non-believers. Grounded, but with a sprinkling of magic, this story had me thinking about the borders of faith and science."
"We received hundreds of entries from across the country," says Philadelphia Stories Fiction Editor Trish Rodriguez. "While COVID-19 stories weighed in heavily, there were also stories about future pandemics, families dealing with loss, and flying dogs. We would like to thank all who submitted. Congratulations to our winners and the finalists.
2021 Finalists:
Goodbye Mr. Lincoln by Louise Smith, Arlington, VA
Winged by Natalie Gerich Brabson, Philadelphia, PA
May All Be Happy by Jyotsna Sreenivasan, Columbus, OH
Ups and Downs by Shelby Wardlaw, Jersey City, NJ
Tejedora by Kris Faatz, Parkville, MD
The winners will be honored at an awards celebration on Friday, October 8, 2021, followed by Philadelphia Stories' Push to Publish conference on Saturday, October 9, where judge Rion Amilcar Scott will keynote.
ABOUT THE CONTEST
The Marguerite McGlinn Prize for Fiction accepts previously unpublished works of fiction up to 8,000 words, annually from January- June. The contest honors the late Marguerite McGlinn, Philadelphia Stories essay editor and beloved friend. The Marguerite McGlinn Prize for Fiction is made possible by the generous support of the McGlinn and Hansma families.
ABOUT PHILADELPHIA STORIES
Philadelphia Stories Magazine is a non-profit that has been serving the writing, reading, and art community of the Greater Delaware Valley since 2004. Read more at www.philadelphiastories.org
ABOUT THE WINNERS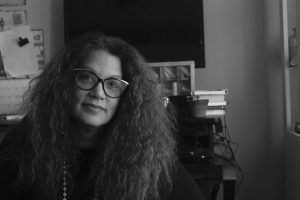 Robin Lee Lovelace is a mixed race writer (urban black, rural white) who was born and raised in Indiana. She won the Etchings Press annual competition for novellas, for Savonne, Not Vonny, and was the second runner-up in Daisy Pettles writer-in-residence competition in May 2020. Robin was named as an honoree in the Emerging Author category for the Indiana Humanities Author's Awards in September 2020 and in June, Robin's story, Savonne, Not Vonny, was named as the Grand Prize Winner for the Chanticleer International Book Awards (CIBA) in the category of short stories, novelettes, and novellas. Robin lives in Plainfield, Indiana with her husband Dan and her dog Amy and her cat Evileena.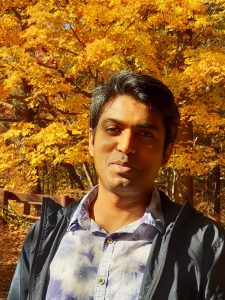 Rahad Abir is a writer from Bangladesh. His work has appeared in The Los Angeles Review, The Bombay Literary Magazine, Himal Southasian, Courrier International, The Wire, BRICK LANE TALES anthology, and elsewhere. He has an MFA in fiction from Boston University. He received the 2017-18 Charles Pick Fellowship at the University of East Anglia. Currently he is working on a short story collection, which was a finalist for the 2021 Miami Book Fair Emerging Writer Fellowship.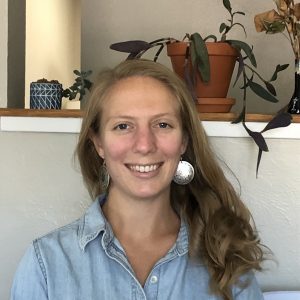 Olivia Fantini grew up in Massachusetts and spent six years teaching middle school. She is currently an MFA candidate in fiction at the University of Minnesota where she was awarded the Gesell Fellowship. Her fiction has appeared in TriQuarterly. She is currently at work on a novel and a memoir.
ABOUT THE JUDGE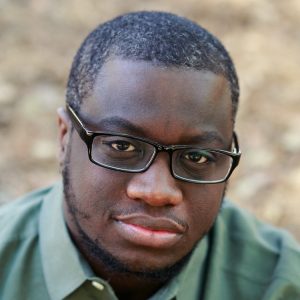 Rion Amilcar Scott is the author of the story collections The World Doesn't Require You and Insurrections, which was awarded the 2017 PEN/Bingham Prize for Debut Fiction and the 2017 Hillsdale Award from the Fellowship of Southern Writers. He teaches creative writing at the University of Maryland. His work has appeared in The New Yorker, The Kenyon Review, Best American Science Fiction and Fantasy 2020 and Crab Orchard Review, among others. He was raised in Silver Spring, Maryland, and earned an MFA from George Mason University where he won the Mary Roberts Rinehart award, a Completion Fellowship, and an Alumni Exemplar Award.