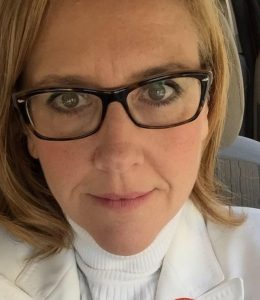 by Carla Spataro, Editorial Director – Philadelphia Stories & PS Books
Every year I have the honor of choosing the finalists for the Marguerite McGlinn Prize for Fiction. Over the past few years, I've been doing this in consultation with our Fiction Editor, Trish Rodriguez. As always there were many great stories to choose from this year. Sometimes Trish has to convince me to go back and read something again. Sometimes a second or third reading changes my mind, and sometimes it doesn't. Usually, we end up with a list of either slightly less than or slightly more than 10 stories. If we're on the fence about two or three, we look at the grouping as a whole and do our best to decide which stories will make the strongest connection with our readers. I almost always have a favorite, which is almost always never the same as the judge's favorite – or Trish's. This is why we have a judge, someone from outside the magazine, someone with a different take on the work and a different aesthetic. Judging art of any kind is purely subjective and writers who submit their work to contests, and for publication in general, need to keep that in mind. All it takes for a story to get published is for the author to find the right reader – and sometimes that takes a very long time.
I was so thrilled Rion Amilcar Schott agreed to be this year's judge. When I first read his short story collection, The World Doesn't Require You, I knew this was an author I wanted to meet and hoped that I would be able to convince him to come to Philadelphia. Sadly, this year's Push to Publish Conference and events will be online again because of Covid concerns, and Rion Amilcar Scott will not be visiting us in person. However, we will still be hosting all the great readings, events, panels, and workshops that you've come to expect. And we'll be doing it all on Zoom. You will still be able to spend the day with him by taking his short story Master Class, Dangerous Satires: Writing Ridiculousness for Ridiculous Times, on Friday, October 8, 2021 – and you'll be able to "meet" the winners of this year's contest and hear them read at our virtual celebration and reception on October 9, 2021. Find more details at www.philadelphiastories.org/push-to-publish-2021.
Here are the winning stories with comments from Rion Scott.
First Place: "Uncle" by Robin Lee Lovelace from Plainfield, Indiana. "Uncle" manages to be both funny and starkly gut-wrenching. There's a tension that crept up on me and when it broke, left me feeling a real sense of loss.
Second Place: "Ameena Goes to America" by Rahad Abeer from Nashua, New Hampshire. In "Ameena Goes to America," physical journeys become emotional journeys across time. The story left me with questions about the limits of love and forgiveness. It's a really beautiful story.
Third Place: "Experimental Trials" by Olivia Fantini from Minneapolis, Minnesota. "Experimental Trials" is one of those stories that manages to be timely and timeless. A new vaccine causes people to float. And of course, there are the believers and the non-believers. Grounded, but with a sprinkling of magic, this story had me thinking about the borders of faith and science.
Finalists, in no particular order:
"Goodbye Mr. Lincoln" by Louise Smith, Arlington, VA
"Winged" by Natalie Gerich Brabson, Philadelphia, PA
"May All Be Happy" by Jyotsna Sreenivasan, Columbus, OH
"Ups and Downs" by Shelby Wardlaw, Jersey City, NJ
"Tejedora" by Kris Faatz, Parkville, MD