Philadelphia Stories is offering a new online master class series for Spring 2021. Each master class is led by a Philadelphia Stories editor, who will offer a deep dive into topics to help you grow as a creative writer. All proceeds will support Philadelphia Stories.
If you have any questions, contact philadelphiastoriesevents@gmail.com.
Below is the schedule for Spring 2021:
Class Title: Writing Characters in Short Fiction
Class Description: Whether you're writing about a human, a unicorn, a boat, or a Martian, character is at the heart of storytelling. During this course, we'll read published fiction, write some exercises, and discuss this vital story element: character development.
Dates: RESCHEDULED TO SUMMER 2021 – Mon., July 26; Mon., August 2; Mon., August 9, 7-9pm EDT 
About the Instructor: Trish Rodriguez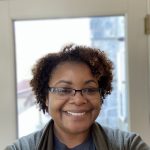 Trish Rodriguez is the Fiction Editor and Fiction Contest Coordinator at Philadelphia Stories. She is also a senior prose editor at Typehouse Literary Magazine and the former managing editor of Rathalla Review. A graduate of Rosemont College's MFA Program in Creative Writing, she is a writer herself, focusing mostly on short fiction.
Cost: $285 (maximum 8 students)
---
Class Title: How to Write Short Stories that Stun
Class Description: Loosely defined as writing that falls between 500 and 1,000 words, flash fiction is the short story in lightning miniature. In this course, we will discuss the craft of flash, write three complete flash fiction pieces, and discuss venues for polishing and then publishing your work. Writers will also closely study the miniature form by reading and analyzing short works by Lydia Davis, Stuart Dybek, Joyce Carol Oates, Italo Calvino, and other successful authors. All levels are welcome.
Dates: Thurs., March 25, 7-9pm; Thurs., April 1, 7-9pm; Thurs., April 8, 7-9pm EST
About the Instructor: Aimee LaBrie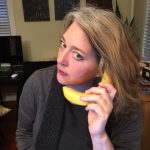 Aimee LaBrie's short story collection, Wonderful Girl, was chosen as the Katherine Anne Porter Prize in Fiction and published by the University of North Texas Press. Her short stories have been nominated for several Pushcart Prizes and her work has appeared in StoryQuarterly, Pleiades, Beloit Fiction Journal, Cleaver Magazine, Iron Horse Literary Review, The Minnesota Review, Permafrost, and other literary journals. In 2012, she won first place in Zoetrope's All-Story Fiction contest. Aimee lives in Princeton, NJ and teaches creative writing for Writers House at Rutgers University, New Brunswick.
Cost: $285 (maximum 8 students)
---
Class Title: Marketing 101: How to Create a Personal Brand and Promote Your Writing
Class Description: In this workshop, Susette will help you analyze your writing from a marketing perspective. In addition to the hundreds of hours you've spent writing your masterpiece, have you considered the purpose of your art, what motivates you to keep writing, and who inspires you? If not, this workshop is for you. Susette will share her expertise and offer you personalized feedback as you write an artist's statement, create a personal brand, and develop a marketing plan that will expand your audience. Her easy-to-follow advice will help eliminate your fears about sharing your work and becoming the writer of your dreams.

Dates: Wed., May 5, 7-9pm; Wed., May 12, 7-9pm; Wed., May 19, 7-9pm EST
About the Instructor: Susette Brooks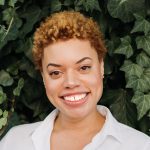 Susette Brooks is a writer and a descendant of Paterson, New Jersey's rich literary history, which includes being home to the young Allen Ginsberg and the inspiration for William Carlos Williams' epic poem, Paterson. She carried this lineage to Goucher College where she earned an MFA in Nonfiction and started a memoir-in-essays that examines how defense mechanisms passed down through generations in the Black community continue to impact my family. When Susette isn't writing and rewriting, she supports the work of other storytellers as the Director of Multicultural Marketing for Penguin Publishing Group. Additionally, she leads a team of soldier-journalists who use multimedia narratives to tell the New Jersey Army National Guard story, and she serves on the Board of Directors for Philadelphia Stories. Susette lives, loves, and writes in Philadelphia.
Cost: $285 (maximum 8 students)
---
Class Title: Writing in Small Forms: Tiny Poems, Haiku, and more
Class Description: Tiny poems– an antidote for the mundane, the commercial, the disconnected. Join Debbie Fox for a course in a kind of poetry that can be written anywhere, anytime, by anyone. Short forms afford the beginner an easy entrance and the experienced poet a powerful tool for artistic expression. We will learn from haiku masters who lived centuries ago, and those writing today. Get tips on where to send your poetry for publication.
Dates: CANCELLED
About the Instructor: Debbie Fox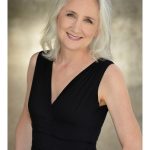 Debra Fox is an adoption attorney and founder of Story Tributes, an enterprise that preserves the stories of people's lives.  She is a reader for Philadelphia Stories, as well as the mother of two sons: one profoundly autistic and the other a journalist. In her spare time she loves to dance. She lives on the outskirts of Philadelphia with her family. Much of her published work can be found at www.debramfox.com.
Cost: $285 (maximum 8 students)

*You can purchase the 2021 Philadelphia Stories Events Pass Deluxe for $360 to get a deal on our events and workshops (includes 1 online master class series).