August 2020, Philadelphia, PA: Philadelphia Stories, a non-profit literary magazine serving the Delaware Valley and beyond, has named Colorado author A.C. Koch as this year's winner of the Marguerite McGlinn Prize for Fiction for his story, "Young Americans." Koch will receive a $2500 prize for "Young Americans."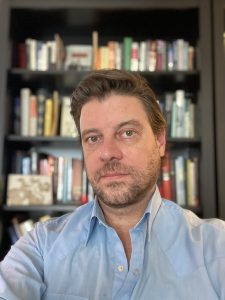 Editorial board members read through hundreds of submissions to narrow the list to seven finalists, which were then reviewed by the 2020 judge, Karen Dionne, the bestselling author of The Marsh King's Daughter and The Wicked Sister. Dionne described "Young Americans" as "…[a] short story [that] ticked all the boxes for me. A nuanced, pitch-perfect father-daughter road trip told with an economy of language and an easy rhythm and flow that sucked me right in." She went on to say, "Clearly plotted, well-drawn characters, along with just the right mix of atmosphere and insight make this story a winner!"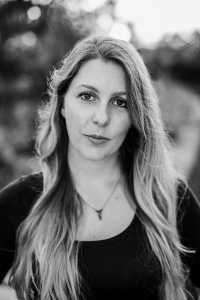 This year's second place goes to Arkansas author Allie Mariano for her story, "Dead Women." About this story Dionne says, "A character at a crossroads is always intriguing; how did they come to this place and what will they do going forward? I love stories that focus on undoing the consequences of bad choices. That this story is also beautifully written is a bonus." The second-place prize is $750.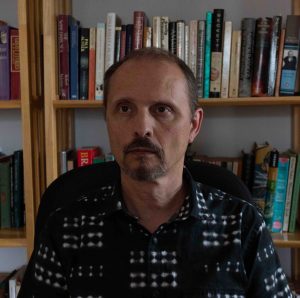 Third place goes to Philadelphia author David Updike for "Feral Wives." Dionne writes, "This short story begins with an irresistible premise: women all over the country are leaving their families to live in groups in the forest, constantly on the move, building temporary shelters while they hunt and fish and forage. An engaging and thoughtful commentary on what it means to shed the labels of 'wife' and 'mother.'" The third-place prize is $500.
2020 Finalists:
Charlie Watts, "Almost Happy," Freedom, NH
Holly Pekowsky, "Almost There, " New York, NY
P. Jo Anne Burgh "The Women in the Club" Glastonbury, CT
Shanteé Felix, "Magic Hair," Baltimore, MD
Koch, Mariano, and Updike will be honored at special virtual reception and reading on Saturday, October 10, 2020 immediately following the conclusion of Philadelphia Stories' annual Push to Publish Conference, which will also be held online this year. Author Karen Dionne will be the keynote speaker. The annual conference is held in partnership with Rosemont College, which offers an MFA in Creative Writing and an MA in Publishing and actively supports the writing community through such literary events.