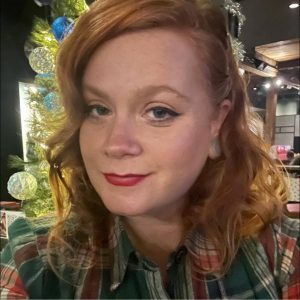 In Florida, birds are a constant. They are a morning chirp, a subtle squawk, an elegant V formation cutting the pink sky at dusk. It is a given that the birds will be there year-round, thanks to their seasonal movement. Migration is instinctual, a longing in their little bird hearts for the warm climate and lush trees. They find their way down to Florida through celestial cues, watching sunsets, creating mental maps. The birds never quite settle permanently, always waiting to explore better branches, thicker air. They know something about trusting their gut, trusting when it might be the right time to leave.
I did not realize I'd miss seeing all the birds until I flew away myself, in the opposite direction, up to colder climates and much less year-round chirping, in this new habitat I've created in Philadelphia. I moved six months ago for the man I found through a podcast, after spending a year flying quickly to each other on the weekends, I agreed to trade Florida's humidity for the steel and bustle of Philadelphia.
My gut trusted this counter-intuitive migration pattern, which the birds abandon in winter: winter in Philadelphia is harsh cold winds, all gray skies and brittle trees, cracked sidewalks and brick buildings, and honking horns and subway grates. I need to discover if any birds stick around in winter.
On a chilly February morning, I find a park to explore, to see who else is sticking out the season. Matthias Baldwin Park, just north of Center City Philadelphia, is described online as a green urban oasis with perennial gardens. I know, I know, it will not be a green oasis in February, but I want to go anyway. It's less than a mile away, and I've found that to be my limit of walking distance since moving to Philadelphia. The more famous and expansive Fairmount Park borders the city on the left, with over 2,000 acres and a walking trail along the Schuylkill river, but it is 3 miles away, tripling my walking threshold for winter.
February is too cold for a walk, but I've missed the chirping; I've missed walking for walking's sake. Plus, I notice there's a coffee shop around the corner from the park, so that'll be my reward because there is no more walking for walking's sake in February; it requires a purpose for leaving a cozy apartment and slumbering boyfriend on a chilly Sunday morning.
I start the journey out of my neighborhood of brick condos, factories now defunct, and public schools. As I walk, I remember the pit stops I used to take in Florida, driving home from work. I'd park my car at Econlockhatchee River trail just after five PM and enjoy another hour or two of sunlight. The river trail was convenient, easy, just off the main road, a 3-mile loop. It was part of a larger 5,000-acre ecosystem of the Econ State Forest, home to 150 bird species. I'd walk the loop and keep my eyes always on the sparkling blue water, the lush green trees, the herons dipping their beaks into the riverbed, and the occasional alligator's long snout visible breaking through the surface. My trail was only a slice of the entire acreage of the park, a peek into an expansive ecosystem that freely and wildly took up space.
After a frigid ten minutes, I see the much smaller two-acre park hidden behind a high-rise, one that I imagine glimmers in the summer's sun. As it comes into view, I can see the terraces of once-filled flowerbeds that are now dreadfully empty. I have to remember they are perennial; they will return. Surrounding the terraces are reedy grass and low-maintenance shrubs. A loop path lined with benches weaves through the flowerbed terraces.
I enter the looped path and take in the gravel path crunching under my feet, rock piles masquerading as art, empty trees on patchy knolls that the dog walkers make use of, a homeless man on a bench telling me I'm beautiful. I remember that a block transformed into a park is still a block that's part of a larger Philly ecosystem.
As I loop around the forgotten flower beds, I think of the best-case scenario in which they might bloom. Maybe two months? Sixty days until I can delight in the full potential of the park. Maybe Spring is just patience plus time, an endurance. Perennial.
After a few loops, I can see how the park has succumbed to winter, and so have I. A warm coffee shop, and an attempt at writing, are better uses of my time. But it's not enough; I want more. I wonder if the migratory birds know something that I don't. Are nature and my gut and the celestial patterns telling me something else?  Did I fly all this way for the right reasons?
Then, I see them on the trees, small little things. I walk closer, and I hear the short, sharp chirps. The chickadees are perched on the bare limbs, and I watch them hop lightly on the small branches to keep warm. They're only visible because of the naked branches, their leafy mask removed. They're doing what they can to survive, too: in the winter, chickadees grow extra feathers. They hop constantly and stay close together to share heat.
As I watch the dozens of chickadees dance around and sing, I think about how I am more chickadee than seagull now. I have grown my extra feathers; I have found my other chickadee for warmth. That was the reason I migrated here, wasn't it? Didn't I trust my gut for the chance to build a nest with someone else, intertwining our lives and enduring this winter together?
I take in the chirping, hopping birds for a few more minutes, and I remind myself that all of this is perennial, and it will return. My bias often blinds me; not all the birds have left. They are enduring too, hidden in their urban pockets, begging to be found. Their chirps offer me a comfort and a hope – hope for tomorrow to be just a bit warmer, for flowers to peek through soon, for the words that I will write at that coffee shop just around the corner. I have to trust the flight pattern that led me here, in all its unwavering endurance.
---
Rachel Kolman is a writer, editor, and instructor. Her nonfiction has been published in Bustle, Good Housekeeping, AutoFocus, Her Story, The Bookends Review, and others. She has an MFA in nonfiction from Rosemont College. She was the Summer 2022 Writer-in-Residence at theJack Kerouac House in Orlando, FL. She is writing a collection of essays that explore the corners of the world we often escape to, including her own years of working, writing, and living in Philadelphia.