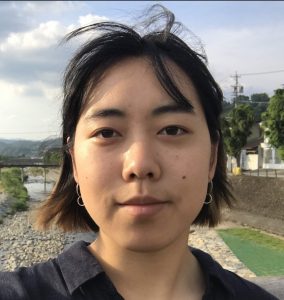 Deliciously dark confession
booths and big lightless
pupils with golden
grapes and dead guy
in a glass box. Everyone
so so still. So silent.
Backs of their heads
devotional. Guy restocks
the votives. Clink,
clink, the color glass.
---
Mary Zhou (they/she) is an artist based in Philadelphia. Their poetry is also forthcoming in Oversound and Philadelphia Poet Laureate Trapeta B. Mayson's Healing Verse Poetry Line. Poetry, both read and written, has carried them through the last two years. You can find them online at marzhou.com.