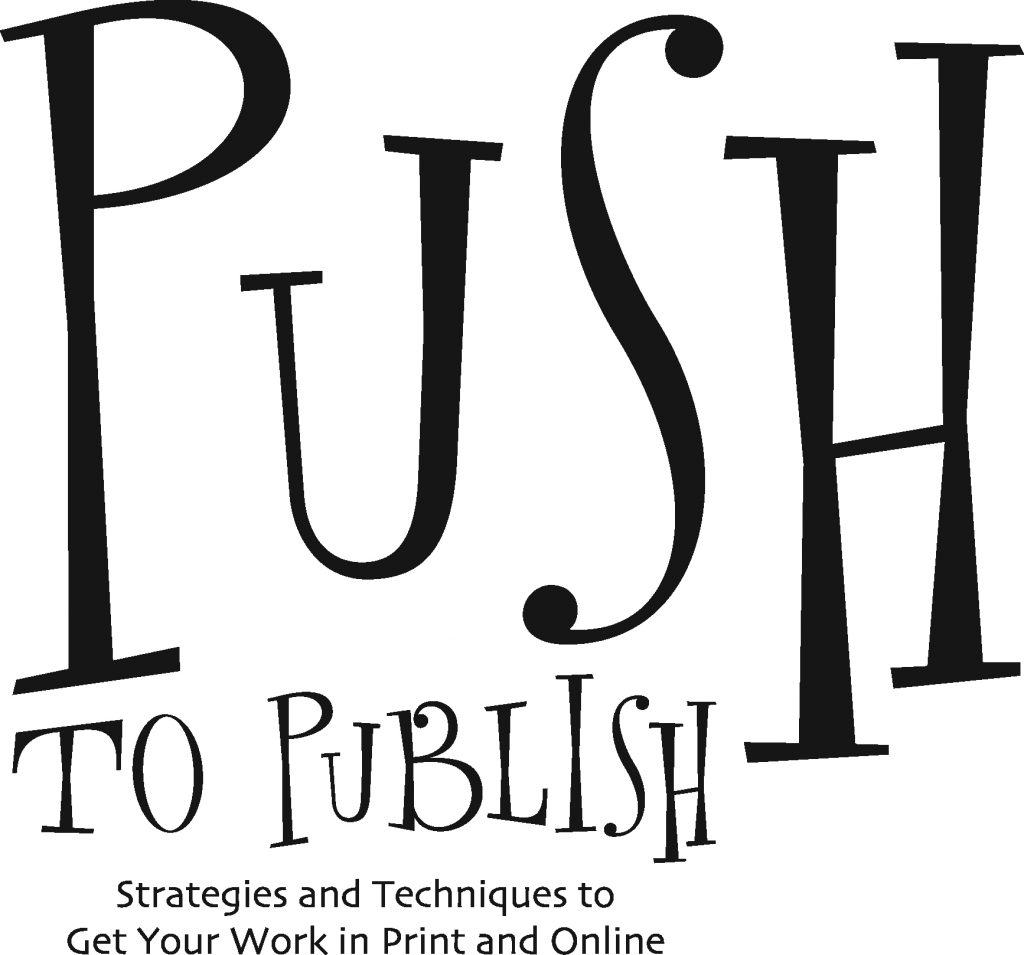 Welcome to Push to Publish 2021! We're excited to be hosting this year's conference virtually through Zoom. To mirror face-to-face conferences, we will be utilizing 4 Zoom Rooms. Each Zoom Room will have its own link. Going from one panel or workshop to another may require you to go leave one meeting and move to another. This should be as simple as clicking one link, leaving a meeting, and then clicking on another link. If you have any technical issues, please email philadelphiastoriesevents@gmail.com.
Below you will find the links to each Zoom room and our updated conference schedule. Please note if you registered for Pitch Fest on Sunday, October 10th, you will be receiving a separate email with logistics information for the event.
ZOOM ROOM 1: https://zoom.us/j/96408416422
ZOOM ROOM 2: https://us06web.zoom.us/j/87366717626?pwd=WkIrUnJsYkxQeDFIUzZ5WEIwMU91Zz09
ZOOM ROOM 3: https://us02web.zoom.us/j/86343003994
ZOOM ROOM 4: https://us02web.zoom.us/j/85445231172
CLICK HERE TO VIEW SPEAKER BIOS
CLICK HERE TO VIEW RESOURCES & BOOKS
CLICK HERE TO VIEW VIDEO RECORDINGS OF SESSIONS
CONFERENCE SCHEDULE
10:00 – 11:00 Keynote Speaker: Rion Amilcar Scott (ZOOM ROOM 1: CLICK HERE TO JOIN)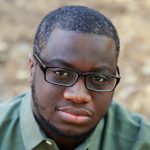 Rion Amilcar Scott is the author of the story collections The World Doesn't Require You and Insurrections, which was awarded the 2017 PEN/Bingham Prize for Debut Fiction and the 2017 Hillsdale Award from the Fellowship of Southern Writers. He teaches creative writing at the University of Maryland. His work has appeared in The New Yorker, The Kenyon Review, Best American Science Fiction and Fantasy 2020 and Crab Orchard Review, among others. He was raised in Silver Spring, Maryland, and earned an MFA from George Mason University where he won the Mary Roberts Rinehart award, a Completion Fellowship, and an Alumni Exemplar Award.
11:15 – 12:15 Breakout Session I
Panel: Submitting to Magazines & Journals (ZOOM ROOM 1: CLICK HERE TO JOIN)
This panel of editors will share their advice on how you can submit your work to literary magazines and journals to better your chances of getting published. They can answer any questions you have regarding reading fees, themed issues, writing contests, and more. The session is geared to short story writers and essayists.
Panelists: Trish Rodriguez (Philadelphia Stories), Athena Dixon (Linden Avenue Literary Journal), Rae Pagliarulo (Hippocampus Magazine), Alexa Josaphouitch (Painted Bride Quarterly)
Workshop: The Sensory Experience in Fiction (ZOOM ROOM 2: CLICK HERE TO JOIN)
Enrich your writing by learning how to use taste, touch, smell, sight, and sound to write more vivid descriptions and add dimension to your characters in any genre. Arrive ready for this interactive workshop with a notebook and pen, a fruit or vegetable, a trinket, or a piece of memorabilia.
Presenter: Rachel Kobin
Panel: Publishing Poetry (ZOOM ROOM 3: CLICK HERE TO JOIN)
This session is geared to poets and will focus on submitting poetry to literary journals and publishers. Join this panel to learn how you can find publishing opportunities for your work and maximize your chances of getting published.
Panelists: Robbin Farr (River Heron Review), Henry Israeli (Saturnalia Books), Rebecca Olander (Perugia Press), Warren C. Longmire (Poet), Moderator: Courtney Bambrick
12:15 – 1:15 Lunch & Networking
FICTION (ZOOM ROOM 1: CLICK HERE TO JOIN)
Networking session for fiction writers.
POETRY (ZOOM ROOM 2: CLICK HERE TO JOIN)
Networking session for poets.
NONFICTION (ZOOM ROOM 3: CLICK HERE TO JOIN)
Networking session for nonfiction writers.
1:15 – 2:15 Breakout Session II
Master Class: The Write Stuff: Crafting a Query Letter and Your Best First Pages (ZOOM ROOM 1: CLICK HERE TO JOIN)
Agents deal with a large volume of submissions and it can be difficult to find a way to make your work stand out. Knowing how to write a well-crafted query letter that describes your work in such a way that it gets the reader excited to check out your pages will help you draw an agent's eye. After you've crafted that strong query letter, you want to make sure your opening pages are equally compelling. This master class will give an overview on how to write eye-catching query letters and opening pages for both fiction and narrative nonfiction works, as well as giving insight into the agent's POV when reviewing submissions.
Presenter: Susan Velazquez Colmant (JABberwocky Literary Agency)
Master Class: The Life Cycle of a Book Launch (ZOOM ROOM 2: CLICK HERE TO JOIN)
During this session, learn how to build your brand and maximize your book release, from pre-launch to post-launch.
Presenters: Corinne Moulder and Kellie Rendina of Smith Publicity.
Master Class: Storytelling and Publishing Narrative Poetry (ZOOM ROOM 3: CLICK HERE TO JOIN)
I grew up in Revere, Massachusetts (just north of Boston), an urban beachfront city, mostly good working-class folks, two racetracks, clam shacks, and miles of barrooms. This place provided me with many stories, both first and second hand, that have inspired and informed my writing as a novelist, a playwright and especially as a narrative poet. In this class we will explore the idea of storytelling in poetry and how the people, the places, and the experiences we carry can lead to narrative poems with universal themes. We will look at work by contemporary poets and talk about publishing and markets for poems that tell stories. Come ready to write. There will be prompts.
Presenter: Kevin Carey.
2:30 – 3:30 Breakout Session III
Panel: Writing for Children & YA (ZOOM ROOM 1: CLICK HERE TO JOIN)
This panel will discuss the unique Children's and Young Adult markets and offer tips for writing for a younger audience and submitting to agents and publishers seeking work.
Panelists: Erin Entrada Kelly (2018 Newbery Medal Winner), K.L. Walther, Julie Eshbaugh, Ruth Behar, Moderator: Megan Yates
Panel: The Pros & Cons of Self-Publishing (ZOOM ROOM 2: CLICK HERE TO JOIN)
Traditional publishing isn't the only option to get your work out there. Join this panel of self-publishing experts to discuss the advantages and pitfalls of self-publishing and get tips on how you can make the most of this path.
Panelists: Stacey Kucharik (Polished Print), Diane O'Connell (Station Square Media), Robin Moore, Sean Battle, Moderator: Brianna Bennett
Workshop: The Pot of Gold at The End of the Rainbow: the Challenges of Memoir (ZOOM ROOM 3: CLICK HERE TO JOIN)
If writing a memoir presents particular challenges, it also has the potential to offer unique rewards. Together we will explore some of the cognitive, organizational, and technical challenges inherent in memoir: the unreliability and slipperiness of memory, our tendency to "fill in" gaps, stories that may have hardened around our experiences, self-pity and ex-grinding, where to start and where to begin, what to put in and what to leave out, and the reactions of others to the telling of our stories.
Presenter: Alison Hicks
Master Class: Beating the Odds: The Ins and Outs of Writing Contests (ZOOM ROOM 4: CLICK HERE TO JOIN)
Contests seem like a great way to get recognition and make money for your writing—but when in your career is the best time to submit to contests? How do you determine what contests are best for you and how can you judge the odds? This class will explore the wide-ranging world of contests, offering practical, detailed advice on how to better your odds, increase your wins, and minimize your losses. While focused on fiction contests, the material will be applicable to poetry and non-fiction, as well as to general submissions to journals.
Presenter: Nathan Alling Long
3:45 – 5:00 Breakout Session IV: Meet the Agents & Publishers (ZOOM ROOM 1: CLICK HERE TO JOIN)
This panel of agents and publishers will share their tips for finding the right agent/publisher and selling your work. This interactive panel will include plenty of time for Q&A so you can get an insider's perspective on the publishing market today.
Panelists: Alyssa Eisner Henkin (Birch Path Literary), Susan Velazquez Colmant (JABberwocky Literary Agency), Lawrence Knorr (Sunbury Press), Tara Tomczyk (Blydyn Square Books), Gabriel Cleveland (CavanKerry Press), Moderator: Carla Spataro
5:00 – 6:00 Happy Hour, Reading & Networking: BYO (ZOOM ROOM 1: CLICK HERE TO JOIN)
Grab a beverage, reflect on the day with your colleagues, and meet the winners of the Marguerite McGlinn National Fiction contest, who will read from their work.