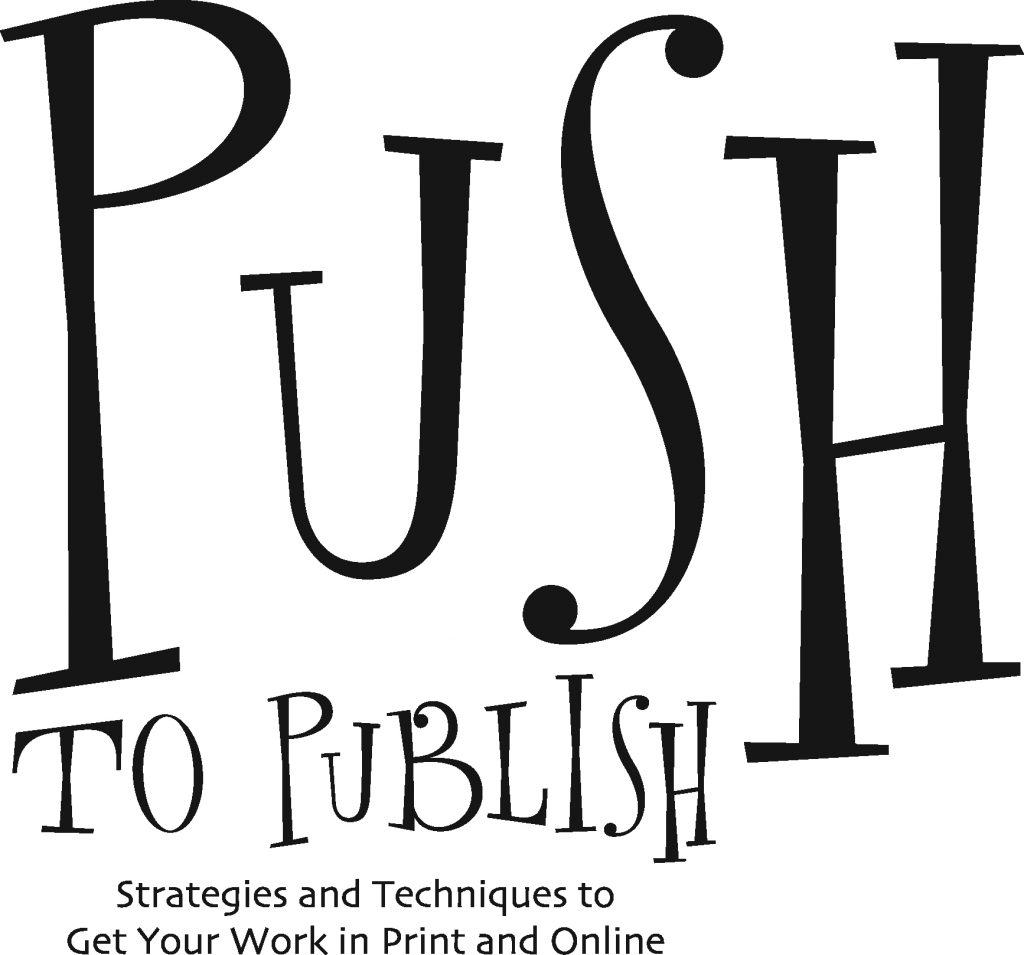 ONLINE ZOOM EVENT: October 9-10, 2021
Whether you are an established writer or just getting started, this event will provide valuable resources you can use to get your work in print and online. Highlights include:
Pitch your work to editors and agents: Meet editors and agents who will review and offer feedback on your work (bring up to 5 pages of fiction, poetry, or nonfiction to review and discuss)
Learn how to increase your chances of getting published
Discuss the latest writing trends with professionals in the community
Get great marketing and networking tips to break into the competitive world of publishing
Contact: Email push2publish@gmail.com or philadelphiastoriesevents@gmail.com.

CONFERENCE SCHEDULE (VIRTUAL)
WHEN: Saturday, October 9, 2021
TIME: 10am-5pm ET
LOCATION: Zoom
*The conference is now virtual due to COVID safety concerns.
NOTE: We will be closing registration for pitch sessions on Saturday, October 9th at 5pm ET. Attendees may register for the Push to Publish Conference up to and including the day of the event.
CLICK HERE FOR INFORMATION ON PITCH FEST.
CLICK HERE FOR BIOS OF SPEAKERS.
10:00-11:00: Keynote Speaker: Rion Amilcar Scott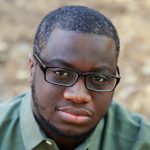 Rion Amilcar Scott is the author of the story collections The World Doesn't Require You and Insurrections, which was awarded the 2017 PEN/Bingham Prize for Debut Fiction and the 2017 Hillsdale Award from the Fellowship of Southern Writers. He teaches creative writing at the University of Maryland. His work has appeared in The New Yorker, The Kenyon Review, Best American Science Fiction and Fantasy 2020 and Crab Orchard Review, among others. He was raised in Silver Spring, Maryland, and earned an MFA from George Mason University where he won the Mary Roberts Rinehart award, a Completion Fellowship, and an Alumni Exemplar Award.
11:15-12:15: Session I
Panel: Publishing Poetry: This session is geared to poets and will focus on submitting poetry to literary journals and publishers. Join this panel to learn how you can find publishing opportunities for your work and maximize your chances of getting published. Panelists: Robbin Farr (River Heron Review), Henry Israeli (Saturnalia Books), Rebecca Olander (Perugia Press), Warren C. Longmire (Poet), Moderator: Courtney Bambrick
Panel: Submitting to Magazines & Journals: This panel of editors will share their advice on how you can submit your work to literary magazines and journals to better your chances of getting published. They can answer any questions you have regarding reading fees, themed issues, writing contests, and more. The session is geared to short story writers and essayists. Panelists: Athena Dixon (Linden Avenue Literary Journal), Rae Pagliarulo (Hippocampus Magazine), Alexa Josaphouitch (Painted Bride Quarterly), Moderator: Trish Rodriguez
Workshop: The Sensory Experience in Fiction: Enrich your writing by learning how to use taste, touch, smell, sight, and sound to write more vivid descriptions and add dimension to your characters in any genre. Arrive ready for this interactive workshop with a notebook and pen, a fruit or vegetable, a trinket, or a piece of memorabilia. Presenter: Rachel Kobin
12:15-1:15: Lunch & Networking
1:15-2:15: Session II
Master Class: The Write Stuff: Crafting a Query Letter and Your Best First Pages: Agents deal with a large volume of submissions and it can be difficult to find a way to make your work stand out. Knowing how to write a well-crafted query letter that describes your work in such a way that it gets the reader excited to check out your pages will help you draw an agent's eye. After you've crafted that strong query letter, you want to make sure your opening pages are equally compelling. This master class will give an overview on how to write eye-catching query letters and opening pages for both fiction and narrative nonfiction works, as well as giving insight into the agent's POV when reviewing submissions. Presenter: Susan Velazquez Colmant (JABberwocky Literary Agency)
Master Class: The Life Cycle of a Book Launch: During this session, learn how to build your brand and maximize your book release, from pre-launch to post-launch. Presenters: Corinne Moulder and Kellie Rendina of Smith Publicity
Master Class: Storytelling and Publishing Narrative Poetry: I grew up in Revere, Massachusetts (just north of Boston), an urban beachfront city, mostly good working-class folks, two racetracks, clam shacks, and miles of barrooms. This place provided me with many stories, both first and second hand, that have inspired and informed my writing as a novelist, a playwright and especially as a narrative poet. In this class we will explore the idea of storytelling in poetry and how the people, the places, and the experiences we carry can lead to narrative poems with universal themes. We will look at work by contemporary poets and talk about publishing and markets for poems that tell stories. Come ready to write. There will be prompts. Presenter: Kevin Carey
2:30-3:30: Session III
Panel: Writing for Children & YA: This panel will discuss the unique Children's and Young Adult markets and offer tips for writing for a younger audience and submitting to agents and publishers seeking work. Panelists: Erin Entrada Kelly (2018 Newbery Medal Winner), K.L. Walther, Julie Eshbaugh, Ruth Behar, Moderator: Megan Yates
Panel: The Pros & Cons of Self-Publishing: Traditional publishing isn't the only option to get your work out there. Join this panel of self-publishing experts to discuss the advantages and pitfalls of self-publishing and get tips on how you can make the most of this path. Panelists: Stacey Kucharik (Polished Print), Diane O'Connell (Station Square Media), Robin Moore, Sean Battle, Moderator: Brianna Bennett
Workshop: The Pot of Gold at The End of the Rainbow: the Challenges of Memoir: If writing a memoir presents particular challenges, it also has the potential to offer unique rewards. Together we will explore some of the cognitive, organizational, and technical challenges inherent in memoir: the unreliability and slipperiness of memory, our tendency to "fill in" gaps, stories that may have hardened around our experiences, self-pity and ex-grinding, where to start and where to begin, what to put in and what to leave out, and the reactions of others to the telling of our stories. Presenter: Alison Hicks
Master Class: Beating the Odds: The Ins and Outs of Writing Contests: Contests seem like a great way to get recognition and make money for your writing—but when in your career is the best time to submit to contests? How do you determine what contests are best for you and how can you judge the odds? This class will explore the wide-ranging world of contests, offering practical, detailed advice on how to better your odds, increase your wins, and minimize your losses. While focused on fiction contests, the material will be applicable to poetry and non-fiction, as well as to general submissions to journals. Presenter: Nathan Alling Long
3:45-5:00: Session IV
Panel: Meet the Agents & Publishers: This panel of agents and publishers will share their tips for finding the right agent/publisher and selling your work. This interactive panel will include plenty of time for Q&A so you can get an insider's perspective on the publishing market today. Panelists: Alyssa Eisner Henkin (Birch Path Literary), Susan Velazquez Colmant (JABberwocky Literary Agency), Lawrence Knorr (Sunbury Press), Tara Tomczyk (Blydyn Square Books), Gabriel Cleveland (CavanKerry Press), Moderator: Carla Spataro
5:00: Happy Hour, Reading & Networking: BYO
Grab a beverage, reflect on the day with your colleagues, and meet the winners of the Marguerite McGlinn National Fiction contest, who will read from their work. Read the winning stories here.
WHEN: Sunday, October 10, 2021
TIME: 11am-3pm ET
LOCATION: Zoom
CLICK HERE FOR BIOS OF AGENTS & EDITORS.
*We will be closing registration for pitch sessions on Saturday, October 9th at 5pm ET.
Our virtual Pitch Fest program (formerly our "Speed Date" event) takes place on Sunday, October 10th, 11am – 3pm ET, the day after our main Push to Publish Conference. There, attendees will have the opportunity to have a one-on-one 15-minute meeting with publishing house editors and/or literary agents. Writers need only bring 5 pages of their work, a query letter, and their "elevator pitch," and they'll meet in a private Zoom room with the editor and/or agent of their choosing. We strongly recommend that attendees who take part in Pitch Fest have a completed or nearly completed manuscript ready for querying.
Cost:$25 per meeting (Attendees MUST register for the Push to Publish Conference in order to reserve a meeting.)
Agent/Editor Meeting Times (ET): 11:00am – 11:15am; 11:30am – 11:45am; 12:00pm – 12:15pm; 1:00pm – 1:15pm; 1:30pm – 1:45pm; 2:00pm – 2:15pm; 2:30pm – 2:45pm
*Sulamita Garbuz (Agent) Meeting Times: 11:00am – 11:15am; 11:15am – 11:30am; 11:30am – 11:45am; 11:45am – 12:00pm; 12:00pm – 12:15pm; 12:15-12:30pm; 12:30pm-12:45pm
NOTE: We will NOT be sending work in advance to editors or agents. Writers can share their work by sharing their screen or sending a shareable Google Doc or Microsoft Sharepoint link with the editor/agent in their Zoom meeting.
REGISTRATION INFORMATION

Conference Pass (Saturday, October 9th): $95 (Students, Seniors (65 & over) $85). 50% off for Partners and Rosemont students, faculty, and alumni.
*Our main Push to Publish Conference will take place virtually via Zoom. The day will include panels, workshops, and speakers.
Pitch Fest Meeting (Sunday, October 10th): $25 per meeting. (Recommended for attendees with complete or nearly-complete manuscripts ready for querying.)
*Pitch Fest will take place virtually via Zoom. The day will include pitch sessions with editors and agents. Attendees MUST register for the Push to Publish Conference to reserve a one-on-one 15-minute Zoom meeting with an editor and/or agent.
NOTE: We will be closing registration for pitch sessions on Saturday, October 9th at 5pm ET. Attendees may register for the Push to Publish Conference up to and including the day of the event.

PRE-CONFERENCE EVENT: MASTER CLASS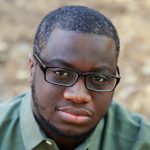 Master Class with Rion Amilcar Scott: Dangerous Satires: Writing Ridiculousness for Ridiculous Times: The most ridiculous times call for ridiculous responses. Sometimes the mockery and laughter is the most subversive way to use fiction to address the outrages of an outrageous society. In this class we will examine various approaches and assumptions underpinning satirical fiction. We will look at examples from Aaron McGruder, Nafissa Thompson-Spires, Ralph Ellison, Maurice Ruffin, George Saunders and others.
Where: Zoom (Online)
When: Friday, October 8, 2021, 10am-3pm ET
Fee: $95 (Students, Seniors $85). 50% off for Rosemont students, faculty, and alumni.

Thank you to our sponsors!
Greater Philadelphia Wordshop Studio

Philadelphia Writers Workshop

Rosemont College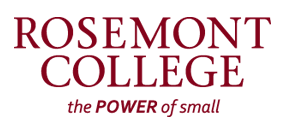 PUSH TO PUBLISH 2021 BOOKSELLER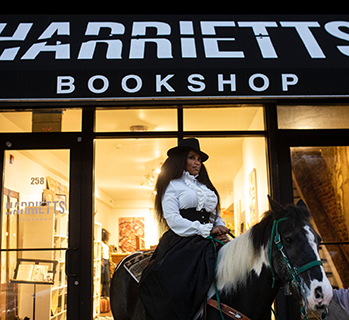 CLICK HERE FOR BIOS OF AGENTS, EDITORS & SPEAKERS.
---
Rachel Altemose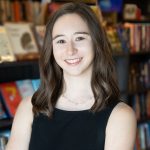 Rachel Altemose (she/hers) is currently an agent's assistant at Salky Literary Management, a small boutique agency that mainly represents literary fiction and narrative-driven nonfiction. Our authors include Anne Tyler, Ntozake Shange, Chris Cander, Anna Kloots, Pam Nisevich Bede, Shelly Tygielski, Natasha Tarpley, Matthew Norman, Richard Brautigan, Ann Petry, and Alan Watts. She also works closely with SLM's partner agency, Charlotte Sheedy Literary, primarily on nonfiction and children's books. Prior to joining SLM, Rachel interned at Eden Street Literary Agency, focusing solely on children's, middle grade, and YA authors. 
SEEKING: She/SLM is looking mainly for fiction and narrative nonfiction with unique voices, diverse perspectives, immersive settings, complicated familial relationships, young protagonists, magical realism/surrealism, or experimental style. Some of her recent favorites are TRUST EXERCISE by Susan Choi, ASYMMETRY by Lisa Halliday, WRITERS AND LOVERS by Lilly King, THE IMMORTALISTS by Chloe Benjamin, NORMAL PEOPLE by Sally Rooney, HOMEGOING by Yaa Gyasi, LUSTER by Raven Leilani, and LONG DIVISION by Kiese Laymon.
Sulamita Garbuz
Sulamita Garbuz is an associate literary agent and rights director at the Frances Goldin Literary Agency. Prior to joining the Goldin Agency, she spent over four years at Trident Media Group, and also worked for the US Attorney's Office and several labor unions before entering publishing. 
SEEKING: Sulamita gravitates primarily towards nonfiction, with an emphasis on books with a social justice bent. Her areas of specialty include narrative nonfiction, memoir, psychology, science, and journalism. She is also looking for character driven literary fiction, and is especially excited by novels that use speculative or dreamlike elements to explore current social dynamics, stories of obsession and women misbehaving, and narratives about immigration and the 2nd generation experience.
Haley Heidemann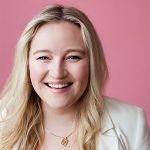 Haley Heidemann is a literary agent at William Morris Endeavor, representing adult fiction, narrative nonfiction, and pop-culture.
SEEKING: In the fiction space, she is looking for upmarket commercial and literary fiction with a strong voice. She is drawn to novels with complex female characters, dark female friendships and relationships, and a fun family saga. For non-fiction, she's looking for voice-driven narratives, pop-culture, sex and dating, essay collections, thought leaders, and lifestyle. In both, she is looking for books that move her and say something subversive about our culture.
Jared Johnson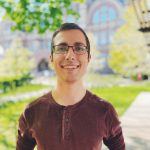 Jared is a recovering academic. After several years of academic research and teaching in the humanities, he turned his efforts toward pursuing a career in publishing. In early 2021, he joined Olswanger Literary as a Literary Associate where he is able to pursue and share his love of talking up great books. 
SEEKING: In fiction, Jared is primarily looking for adult science fiction and fantasy, thriller, and general fiction. He is especially drawn to worlds whose borders extend beyond the boundaries of the page. He loves encountering stories centered on parent/child relationships, themes of reconciliation and redemption, and strong non-romance relationships. He is NOT looking for Young Adult or New Adult.
In nonfiction, Jared is looking for popular history, narrative nonfiction, and memoir. He enjoys books that examine cultural values and assumptions, especially in matters of race, religion, and language. He is always on the search for books that call into question cultural myths and ideologies and that make him view seemingly old concepts in new ways.
Katherine Odom-Tomchin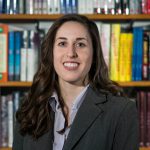 Katherine (Kat) is the Audio Rights Director and a literary agent at Folio Literary Management. She began her publishing career at Heritage Publishing, Inc., which publishes magazines, guides, and directories for health care, seniors, tourists, and attorneys throughout Florida and Southeast Georgia. During her time there, she held various positions in the editorial, graphic design, and information departments. Her many jobs included producing original content for their many publications and assisting in ad placement. At Folio, Kat enjoys working with and being a part of Folio's closely-knit team of skilled agents. Kat is Folio's Audio Rights Director, and she works hard to strategically place the agency's audio rights with the most effective audio publishers possible. She also acts as a subagent for BenBella, an independent publishing house based in Dallas, TX known for publishing a range of nonfiction titles, and places audio rights for the storied authors of Harold Ober Associates and Emma Sweeney Agency.
SEEKING: For fiction, I most enjoy dark, mind-bending narratives, often with a unique world-building element, that strike a cord with their audience. Whatever genre – horror, science fiction, psychological thrillers, etc. – I find myself struck by stories that reveal some dark, hidden facts about the people or world around us. That said, I also have a soft spot for LGBTQIA+ fiction, which I read guiltily while the latest Stephen King novel sits judging me from my bedside table.
I'm driven most to read and represent memoirs and narrative nonfiction that tell stories of triumph over extreme hardship on the non-fiction side. I'm an avid consumer of true crime by writers personally invested in the story that they are telling and/or with inside information in a case, whether cold or solved. I will pick up the occasional science and psychology book by an expert in their field to better understand myself and how the world operates. A good rule of thumb when submitting a proposal to me is to consider the marketability of your work. Does your work/your platform have publicity potential? If the answer is yes, I'm usually intrigued.
Bre Stephens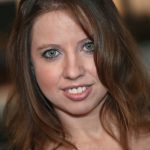 Bre Stephens is a literary agent with JDLA who has 13 years of experience as a writer, publisher, educator, literary judge, and editor. She has worked as an Editor-in-Chief of a literary magazine and has taught university composition, technical writing, and creative writing. Bre holds an MA in English and Creative Writing, an M.Ed. in ESL, and a BA in Art History. In her spare time, she loves attending Japanese festivals and learning more about world cultures.
SEEKING: ​I'm looking for: Adult Fiction – Gothic, Horror, Speculative, Fantasy, Psychological Realism, Detective/Mystery; Middle Grade & Young Adult – Gothic, Horror, Fantasy, Psychological Realism, Detective/Mystery, Slice of Life, Adventure, Coming of Age, Graphic Novels; and Nonfiction – Art, History, Personal Journey, Healing, Memoirs, Biographies, Self-Help.
Anything with a darker tone/theme is especially of interest. VAMPIRES, monsters, inner-struggle, mental health awareness, angels/demons, pirates are all welcome.
I'm NOT looking for: Science Fiction, Cosmic Horror, Weird Horror, Romance, and Pandemic Stories.
Susan Velazquez Colmant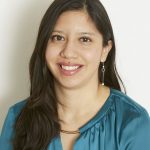 NOTE: SPEAKER
Susan Velazquez Colmant is the subsidiary rights director at JABberwocky Literary Agency, where she manages audio and translation rights in addition to her own growing client list. Susan is originally from Dallas, Texas and attended SUNY Oswego, where she graduated with a B.A. in Creative Writing.
SEEKING: Susan is seeking young adult and adult stories in science fiction, fantasy, historical, and contemporary fiction. In nonfiction, she is seeking narrative non-fiction that explores little-known historical events or analyzes impactful pop culture moments. In general, she gravitates towards any story that details a complicated family dynamic, illustrates a transformative coming-of-age experience, and features unique voices like multicultural and LGBTQIA+ characters.
D. Ann Williams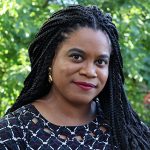 D. Ann Williams (she/her) is an Associate Agent at Emerald City Literary Agency, a writer, a freelance editor with 10+ years of experience, and a writing coach for WNDB, Black Creatives Revision Workshop. She has worked with all big 5 publishers, medium-sized and indie publishers, and self-published authors on a variety of adult and kidlit. She is a member of Sisters in Crime, SCBWI, and Crime Writers of Color. Winner of the 2021 Sisters in Crime Eleanor Taylor Bland Award and a 2021 Voodoonauts Fellow, she loves all things mystery and spec.
SEEKING: D. Ann represents MG, YA, and select PB. In the PB space, she is drawn to STEM-based, books that break down gender stereotypes, and a variety of family structures. She is not the right person for anthropomorphism (talking animals/objects). In the MG/YA space she loves horror, mystery/thrillers, rom-coms with a hook, speculative fiction (especially afro-futurism & magical realism variety), historicals with a twist (spec, mystery, etc.), and found families. She's always looking for books that reflect the diverse world we live in including BIPOC, LGBTQ+, ND, disability, and religions and spiritual beliefs that are underrepresented in publishing. Some of her favorite recent reads include FIREKEEPER'S DAUGHTER by Angeline Boulley, EYES THAT KISS IN THE CORNERS BY Joanna Ho, FROM THE DESK OF ZOE WASHINGTON by Janae Marks, RAYBEARER by Jordan Ifueko, and HANI AND ISHU'S GUIDE TO FAKE DATING by Adiba Jaigirdar.
Lizzie Davis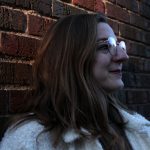 Coffee House Press is a nonprofit literary publisher whose mission is to create new spaces for audiences and artists to interact, inspiring readers and enriching communities by expanding the definition of what literature is, what it can do, and who it belongs to. Recent Coffee House Press titles include Comemadre by Roque Larraquy, translated by Heather Cleary and longlisted for the National Book Award in Translated Literature; The Remainder by Alia Trabucco Zerán, translated by Sophie Hughes and shortlisted for the Man Booker International Prize; and In the Distance by Hernan Diaz, finalist for the Pulitzer Prize. Though Coffee House does not technically accept unsolicited submissions, we are always very happy to hear pitches at events like Push to Publish.
SEEKING: Lizzie Davis is a translator from Spanish to English and an editor at Coffee House. She acquires fiction, nonfiction, and translations, and she is passionate about championing writing that takes risks and pushes boundaries thematically and formally. Some writers she works with include Julietta Singh, Alia Trabucco Zerán, Roque Larraquy, Rodrigo Márquez Tizano, and Poupeh Missaghi.
M.J. Fievre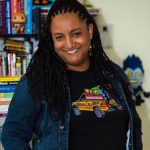 M.J. Fievre is an Acquisitions Editor at Mango Publishing. Born in Port-au-Prince, M.J. Fievre, B.S. Ed, is a longtime educator whose publishing career began as a teenager in her native Haiti. At nineteen years old, she signed her first book contract with Hachette-Deschamps for the publication of a YA book titled La Statuette Maléfique. Since then, M.J. has released nine YA books in French that are widely read in Europe and the French Antilles, and she is the author of the award-winning Badass Black Girl book series for tweens and teens (in English). As the ReadCaribbean program coordinator for the prestigious Miami Book Fair, M.J. directs and produces the children's cultural show Taptap Krik? Krak! In addition, M.J. serves as the managing editor of DragonFruit, which publishes high quality children's books, which connect with readers by paving the way to lifelong learning.

SEEKING: I'm seeking children's books and nonfiction YA books. In the adult world, I'm mostly interested in nonfiction books (except memoirs).
Lawrence Knorr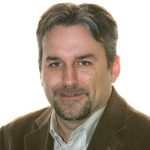 NOTE: SPEAKER
Lawrence Knorr is the founder and CEO of Sunbury Press, Inc., a trade publisher based in Pennsylvania since 2004. Sunbury Press publishes books under 20 different imprints, and sells them worldwide, wherever books are sold. Sunbury Press is a traditional royalty-paying publisher that does not charge fees. We only make money by selling books. We currently represent over 500 authors and 1000 titles and are always looking for new authors and manuscripts. More than half of our authors are new or emerging.
SEEKING: We choose to invest in those opportunities that we feel have the best chance in the current marketplace. We are always seeking new titles to publish including: history, historical fiction, police procedurals, crime thrillers, horror, steam punk, young adult, current events, science, reference, art history, ANY local/regional history, humor, spiritual/metaphysical, self-help, professional, memoirs, etc. If we didn't mention your category — try us anyway!
Alison Lewis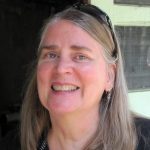 Alison Lewis is editor and publisher at Frayed Edge Press, a small, independent press based in Philadelphia. She has been actively involved in the publishing world since 2011, starting out in editing and production work for a small academic press. In 2015, she co-founded and became managing partner for Parlew Associates, a group that provides support services for publishers and authors. In her current role at Frayed Edge Press, she does most of the editing for literature titles and manages work flow and production duties for the press. Some of her favorite things include gardening, animals, and of course, reading.
SEEKING: Frayed Edge Press publishes literary fiction, nonfiction, and poetry. We are seeking interesting, well-written works that are a bit "on the fringe." We welcome experimental works, and those that wrestle with contemporary societal issues, "big" ideas, and/or represent marginalized voices and progressive viewpoints. We support diverse books and are particularly interested in, but not limited to, works expressing the viewpoints of women, people of color, ethnic and religious minorities, and the LGBTQ+ community. For more information, visit https://www.frayededgepress.com/guidelines.html.
Christine Neulieb
Christine Neulieb is the editorial director of Lanternfish Press in Philadelphia, PA. When she's not editing, she also writes her own fiction and is a 2015 graduate of the Clarion West Writing Workshop. Her biggest fans are her dog Mormont (named after Lyanna, not Jorah) and her husband David.

SEEKING: She is currently acquiring fiction at the border of speculative and literary, including magical realism, and gothic horror in the vein of Shirley Jackson.
Melissa Rechter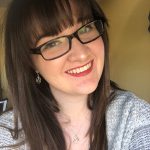 Melissa Rechter is the Editorial Associate at Crooked Lane Books, an independent publisher of crime fiction, mysteries, and thrillers and Alcove Press, their new book club fiction imprint, based in New York. She joined the team in 2019, while obtaining her Masters in Publishing.
SEEKING: For Crooked Lane, Melissa is seeking cozy mysteries, suspense and thrillers that deal with small town secrets, complicated family dynamics, and has a particular interest in unreliable narrators and locked room mysteries. She's also looking for historical and traditional mysteries with interesting premises.
For Alcove Press, Melissa is seeking historical fiction (particularly in the 20's, 40's) and is always looking for new stories about women and their roles in WWII, stories that center around female friendships and found family, and book club fiction that sparks conversation.
Jason Sizemore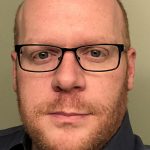 The man with the titanium jaw, Jason Sizemore is a three-time Hugo Award-nominated editor, writer, and publisher who operates the genre press Apex Publications. He currently lives in Lexington, KY. For more information visit www.jason-sizemore.com or you can find him on Twitter @apexjason.
SEEKING: Apex Book Company is a small press that specializes in dark genre fiction. Dark SF, dark fantasy, and sci-horror fits firmly into what we seek. We are interested in novellas and short novels (40-80k) and will consider collections from writers who routinely place stories in pro zines (as defined by SFWA). No YA or straight horror. Also not able to consider anthology pitches.
Tara Tomczyk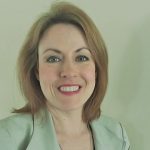 NOTE: SPEAKER
Tara Tomczyk is editor in chief at Blydyn Square Books, headquartered in Lansdale, PA and Kenilworth, NJ. She has been a professional editor for over 25 years. She began her career at Enslow Publishers in New Jersey, where she specialized in editing nonfiction books for the young adult market, working primarily as a history, social studies, and biography editor. She then moved to McGraw-Hill, where she developed textbooks and other educational materials. She has also worked for Chelsea House Publishers/Facts on File, where she served as the executive editor in charge of science titles. In 2005, she started her own editorial services company. She eventually narrowed her focus to book publishing and helped launch Blydyn Square Books in 2015.
SEEKING: Blydyn Square Books specializes in literary fiction, but will consider any title that fits its company motto: Books That Make You Think. Tara's favorite part of her job is discovering talented new writers — especially people who have never been published before — and working with them over the years to develop their writing. She will consider anything other than poetry and children's books, with a main focus on literary and contemporary fiction.
Natasha Vera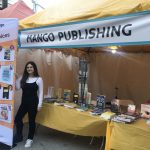 Natasha Vera is the Director of Scouting at Mango Publishing Group, an independent publishing house in Miami, Florida. She also helps direct the FranklinCovey, DragonFruit, and Woo! Jr. imprints. Mango publishes in a variety of mainly non-fiction categories such as social justice, kids activity books, and self-empowerment. Our authors come from all over the world such as Vietnamese Buddhist monk Thích Nhất Hạnh, Turkey's Özlem Cekic, and popular YouTubers Ann Reardon from Australia, and MinuteEarth from the USA, among others, who have garnered millions of followers respectively. Some titles of note that Natasha has worked on include The 7 Habits of Highly Effective People Guided Journal; Minimalist Moms; Skincare for Your Soul; Why We Love Pirates; and MinuteEarth Explains: How Did Whales Get So Big?
SEEKING: Natasha has her eye out for books that pique curiosity, joy, and help others. She is particularly interested in books by underrepresented voices that speak to their unique experience, as well as visually beautiful books you want to keep on your shelf and return to constantly. Some genres include but are not limited to: self-improvement, social justice, earth sciences, nature, self-sufficiency, gardening, guides for beginners on unique topics, sustainability, self-care, unique history, and other thought-provoking subjects.
Toni Weisskopf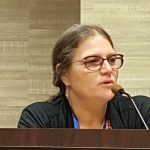 Toni Weisskopf succeeded Jim Baen as publisher of Baen Books, a leading publisher of SF and fantasy, in 2006. She has worked with such authors as David Weber, David Drake, Lois McMaster Bujold, Eric Flint, Wen Spencer, John Ringo, Mercedes Lackey, Larry Correia, Sharon Lee & Steve Miller, Charles E. Gannon, and many others. With Josepha Sherman she compiled and annotated the definitive volume of subversive children's folklore, Greasy Grimy Gopher Guts, originally published by August House. Baen is also known for its innovative e-publishing program, founded in 1999, which has expanded under Weisskopf's leadership to include not only titles published by Baen, but also titles from other publishers, all without DRM. Weisskopf has been a guest speaker at many writers workshops and science fiction conventions across the country, and is well known for her interactive, audience-participation discussion of Baen's books, covers, and artwork, on-going and ever-changing since 1991. Weisskopf is a graduate of Oberlin College with a degree in anthropology. She is also interested in space science and has been an active participant in the Tennessee Valley Interstellar Workshop.
SEEKING: She is looking for authors of science fiction and fantasy to add to Baen's list of national bestsellers in space opera, hard SF, urban fantasy, epic fantasy, and alternate history.
---
*Please note that speakers are not available for pitch sessions unless otherwise noted. We will be adding more speakers as they are confirmed.
Courtney Bambrick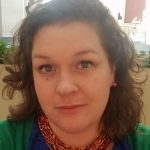 Courtney Bambrick is poetry editor at Philadelphia Stories. Her poem "Flesh & Fat & the Universe" was included recently as part of Philadelphia poet laureate Trapeta Mayson's Healing Verse Philly Poetry Line. Her chapbook Rape Baby was a runner up in the 2013 Pavement Saw chapbook competition and most of it was published as "Caring for Your Rape" in the Body Map series at The Fanzine. Other poems have appeared in print or online at a variety of outlets including Philadelphia Poets, Apiary, Schuylkill Valley Journal, Mad Poets Review, and Certain Circuits. She teaches first year writing at Jefferson in East Falls. Panel: Publishing Poetry, Moderator
Sean Battle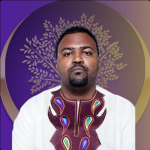 Born in Camden, NJ, Sean Battle is the combination of an ambitious mother and pro wrestling antics. His service in the arts is to carve out worlds for when there is nowhere else for him and others to reside. The holder of an MFA in poetry and BA in English from Rutgers University, Battle is the author of three self-published full-length collections: HAPPY ENDINGS ARE EARNED (2021), PROFESS (2018) and THE FOREST OF BRICKS (2015), with poems also found in various journals including Radius: from the Center to the Edge, The Legendary, FreezeRay Poetry, Journal Of New Jersey Poets, and more. Prior to launching EvoluCulture with the launch of Evolution Dopen Mic on October 9th, 2014, Battle was co-host of two of the longest running open mics in New Jersey: Verbal Mayhem in New Brunswick, and People's Open Mic in Newark. Panel: The Pros & Cons of Self-Publishing
Ruth Behar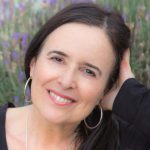 Ruth Behar was born in Havana, Cuba and grew up in New York. A cultural anthropologist and an author, she has touched thousands of lives through her scholarship, teaching, lectures, poetry, and books. A star in anthropology's humanistic tradition, she explores the depth of the human experience. She has lived in Spain and Mexico and returns often to Cuba to build bridges around culture and art. She has written eight books, including the nonfiction works, An Island Called Home: Returning to Jewish Cuba and Traveling Heavy: A Memoir in Between Journeys. The 25th anniversary edition of her classic work, The Vulnerable Observer: Anthropology that Breaks Your Heart, will be published next year. Also an author of fiction for young readers, Behar won the Pura Belpré Author Medal for her debut middle grade novel, Lucky Broken Girl. Her recent novel, Letters from Cuba, is a Sydney Taylor Notable Book and also won an International Latino Book Award. Her debut picture book, Tía Fortuna's New Home, is forthcoming in 2022. Panel: Writing for Children & YA
Brianna Bennett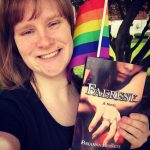 Brianna Bennett has been writing obsessively since she was 12 years old. She has a Bachelor's degree in Professional Writing from Kutztown University as well as a double Masters in Publishing (M.A.) and Creative Writing (M.F.A) from Rosemont College. She lives and writes in the Philadelphia area. When she isn't writing, she's procrastinating by watching YouTube and TikTok videos or browsing through Medium.com, where she writes about mental health, feminism, life with her rare learning disability, and much more. She has written two novels, Faerest (an urban fantasy fairy-tale retelling) and Find You There (a contemporary LGBTQIA+ friendly romance). Panel: The Pros & Cons of Self-Publishing, Moderator
Kevin Carey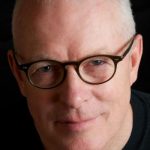 Kevin Carey is Coordinator of Creative Writing at Salem State University. He has published a chapbook of fiction from Red Bird Chapbooks, The Beach People (2014) and three books of poetry, The One Fifteen to Penn Station (2012), Jesus Was a Homeboy (2016) which was an Honor book for the Paterson Literary Prize, & Set in Stone (2020) all from CavanKerry Press. His poems have twice appeared on The Writers Almanac on National Public Radio and on The Academy of American Poets Poem a Day. Kevin is also a playwright and a filmmaker. He has co-directed & co-produced two documentaries about poets, All That Lies Between Us and Unburying Malcolm Miller, which premiered at the Massachusetts Poetry Festival in 2017. Kevin has also co-authored a screenplay Peter's Song which won Best Screenplay at the New Hampshire Film Festival in 2009. His latest stage play The Stand or Sal is Dead, a murder mystery comedy, premiered at the Actor's Studio in Newburyport, MA in June, 2018. His first crime novel, Murder in the Marsh, from Darkstroke Books, was released in October (2020). A new middle grade novel Junior Miles and the Junkman will be published in September of 2023 from Fitzroy Books, an imprint of Regal House Publishing. Learn more at Kevincareywriter.com. Master Class: Storytelling and Publishing Narrative Poetry
Gabriel Cleveland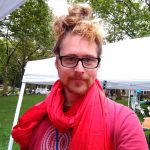 Gabriel Cleveland is a poet and fiction writer with an MFA from the Solstice MFA in Creative Writing program and the current Managing Editor of CavanKerry Press. Along with Joan Cusack Handler, he co-edited Places We Return To, a 20th Anniversary retrospective on the publishing history of the press. An avid video gamer and music lover, he hosts The Andover Special, a weekly internet radio program on HomeGrownRadioNJ, featuring music and poetry. Gabriel is also a mental health advocate, often working online to raise awareness, visibility, and money for psychological and psychosocial issues. He has spent several years in the field of caregiving for people with increased physical and/or mental needs and wants you to know that you're not alone. Panel: Meet the Agents & Publishers
Athena Dixon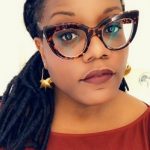 Athena Dixon is a poet and essayist born and raised in NE Ohio. She earned her M.F.A. in Creative Writing from Queens University of Charlotte as well as Bachelor's degrees from Kent State University and Youngstown State University. She is the author of the chapbook No God in This Room (Argus House Press, 2018) and a debut collection of personal essays titled The Incredible Shrinking Woman (Split/Lip Press, 2020). Her poetry also appears in The Breakbeat Poets Vol. 2: Black Girl Magic (Haymarket Books, 2018). Additionally, her poetry and essays have appeared in or are forthcoming from GAY Magazine, Grub Street, Narratively, Shenandoah, and So to Speak Journal among others. She is an alumni of V.O.N.A, Callaloo, and Tin House as well as a recipient of a fellowship from the Martha's Vineyard Institute of Creative Writing and a residency from Tin House. She has twice been nominated for a Pushcart Prize. Athena co-hosts the New Books in Poetry podcast via the New Books Network and was the founder of Linden Avenue Literary Journal. She resides in Philadelphia. Panel: Submitting to Magazines & Journals
Julie Eshbaugh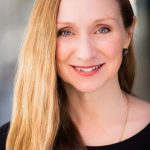 Julie Eshbaugh is a YA writer, former filmmaker, and writing coach. After making two short films, she spent several years producing an online video series for teens which received several honors from the Webby Awards. She is the author of the YA fantasy standalone CROWN OF OBLIVION (Quill Tree Books 2019) as well as the prehistoric fantasy duology IVORY AND BONE (HarperTeen 2016) and OBSIDIAN AND STARS (HarperTeen 2017). You can learn more about Julie's writing escapades by visiting www.julieeshbaugh.com. Panel: Writing for Children & YA
Robbin Farr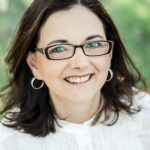 Robbin Farr, poet and sometimes bookbinder, lives and writes in Doylestown, PA. She is a founder and co-editor of River Heron Review, an online poetry journal about to celebrate its fifth anniversary of publishing and supporting poets from across the globe. She is also a founder of River Heron Writers' Workshops for which she facilitates Amherst Writers and Artists method workshops and retreats. Robbin holds an MFA from the University of Queens in Charlotte and teaches writing at Rider University. When not writing poetry or editing, you will find Robbin volunteering for her county arts council where she, not surprisingly, writes much of its content. Her poetry has been published in numerous journals, and she is in the process of finding a home for her current manuscript. Learn more about Robbin at robbinfarr.com and River Heron Review at riverheronreview.com. Panel: Publishing Poetry
Alyssa Eisner Henkin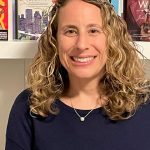 Main Line-based Alyssa Eisner Henkin founded Birch Path Literary, a full-service literary agency, in January of 2021. She has worked in publishing for more than twenty years, first as a children's book editor at Simon & Schuster Books for Young Readers and then as a literary agent and EVP at Trident Media Group. She is proud to represent a stable of bestselling and multi-award authors including Ruth Behar, Julie Berry, Jen Bryant, Lisa Greenwald and R.J. Palacio, whose #1 New York Times bestseller Wonder was turned into a major motion picture and sparked a movement to #choosekind. She is passionate about heartfelt storytelling and innovative ideas that fill holes and/ or break new ground in the market. Panel: Meet the Agents & Publishers
Alison Hicks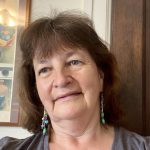 Alison Hicks's latest book of poems, Knowing Is a Branching Trail, winner of the 2021 Birdy Prize from Meadowlark Books, was published in September 2021. Previous books include poetry collections You Who Took the Boat Out and Kiss, a chapbook Falling Dreams, a novella Love: A Story of Images, and an anthology, Prompted. Her work has appeared in Eclipse, Gargoyle, Permafrost, and Poet Lore. She was named a finalist for the 2021 Beullah Rose Prize from Smartish Pace, and was nominated for a Pushcart Prize by Green Hills Literary Lantern. She is founder of Greater Philadelphia Wordshop Studio, which offers community-based writing workshops. Workshop: The Pot of Gold at The End of the Rainbow: the Challenges of Memoir
Henry Israeli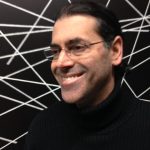 Henry Israeli's poetry collections are Our Age of Anxiety (White Pine: 2019), god's breath hovering across the waters, (Four Way Books: 2016), Praying to the Black Cat (Del Sol: 2010), and New Messiahs (Four Way Books: 2002). He is also the translator of three books by Albanian poet Luljeta Lleshanaku. He has been awarded fellowship grants from the National Endowment for the Arts, Canada Council on the Arts, and elsewhere. His poetry has appeared in numerous journals including American Poetry Review, Boston Review, and The Harvard Review, as well as several anthologies. Henry Israeli is also the founder and editor of Saturnalia Books, and teaches in the English and Philosophy Department of Drexel University. Panel: Publishing Poetry
Alexa Josaphouitch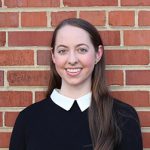 Alexa Josaphouitch is a graduate of Drexel University's BA English/ MA publishing program. She is an editor for Painted Bride Quarterly and writes memoir and creative nonfiction. She loves showtunes, books, and tea. Panel: Submitting to Magazines & Journals
Erin Entrada Kelly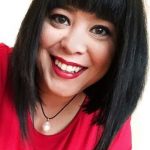 Erin Entrada Kelly received the 2018 Newbery Medal for Hello, Universe, a 2021 Newbery Honor for We Dream of Space, and the 2017 APALA Award for The Land of Forgotten Girls, among other honors. She is a New York Times bestseller whose work has been translated into many languages. Erin has a bachelor's degree in women's studies and liberal arts from McNeese State University and an MFA from Rosemont College. She teaches in the MFAC program at Hamline University and lives in Delaware. Panel: Writing for Children & YA
Lawrence Knorr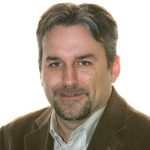 NOTE: PITCH FEST EDITOR
Lawrence Knorr is the founder and CEO of Sunbury Press, Inc., a trade publisher based in Pennsylvania since 2004. Sunbury Press publishes books under 20 different imprints, and sells them worldwide, wherever books are sold. Sunbury Press is a traditional royalty-paying publisher that does not charge fees. We only make money by selling books. We currently represent over 500 authors and 1000 titles and are always looking for new authors and manuscripts. More than half of our authors are new or emerging. Panel: Meet the Agents & Publishers
Rachel Kobin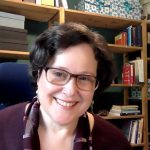 Rachel Kobin's greatest joy comes from helping other writers grow into the full power of their voices. Hundreds of writers have taken the workshops she facilitates as the founder of The Philadelphia Writers Workshop, and many have gone on to publish. As a coach for writers, she recognizes how fragile the impulse to create can be. She finds it thrilling to discover what nurtures an individual's creativity and develop methods to banish anything that stifles it. Find her and her latest published writing at The Philadelphia Writers Workshop website. Workshop: The Sensory Experience in Fiction
Stacey Kucharik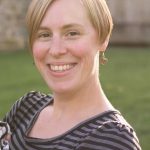 Stacey began her editing company, Polished Print, fourteen years ago. She has worked with hundreds of authors to polish their manuscripts into publishable novels. Though her background began with academic editing, Stacey works with fiction authors exclusively and edits between ten and fifteen novels per year and recently celebrated the 300th novel in her professional career. Stacey holds two Bachelor's degrees in English with a focus on creative writing and Communications as well as a Master's degree in Publishing with a focus on editing from Rosemont. Polished Print aspires to educate authors and posts frequent educational videos about the publishing process and improving writings on Facebook. Stacey has participated in multiple writing and publishing conferences in the past five years and has taught collegiate-level courses on editing and self-publishing. For more information about Stacey, visit www.polishedprint.com or find us on Facebook. Panel: The Pros & Cons of Self-Publishing
Nathan Alling Long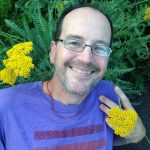 Nathan Alling Long's work appears on NPR and in over a hundred publications, including Tin House, Glimmer Train, Witness, Story Quarterly, and The Best of Micro Fiction 2020. His collection, The Origin of Doubt, was a 2019 Lambda Literary Award finalist, and his current manuscript, The Empty Garden, was a semi-finalist for the Iowa Fiction Award. He has won or placed in a number of international contests, including The Love Reading Story Award, Glimmer Train Very Short Story Award, The Open Road Fiction contest, and the Norton Girard Short Story Award. He lives in Philadelphia, teaches at Stockton University, and can be found at https://blogs.stockton.edu/longn/. Master Class: Beating the Odds: The Ins and Outs of Writing Contests
Warren C. Longmire
Warren C. Longmire is a writer, software engineer and educator from the bad part of North Philadelphia. His writing has been published in American Poetry Review, The Tiny, Prolit Magazine, The Painted Bride Quarterly and in the upcoming Best American Poetry Anthology of 2021. His first full-length book Open Source will be released in November through Radiator Press. You can find his work and life on instagram at @alongmirewriter. Panel: Publishing Poetry
Robin Moore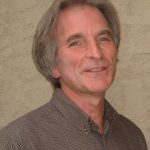 Robin Moore has made his living since 1981 as an author, storyteller and instructor of writing skills. He self-published his first book, a historical fiction novel about life on the Pennsylvania frontier, in 1983. He sold 1,000 copies out of the trunk of his car at storytelling performances at schools, libraries and festivals. A year later, he sold the publishing rights to HarperCollins and went on to a 38-year career as an award-winning children's book author published by HarperCollins, Random House and Simon & Schuster, three of the four largest mainstream publishers in the world. He is Founder and Director of The Graduate Institute Publishing Center which provides the faculty and students with the means to self-publish their creative and academic work in both print and digital formats on the Amazon platform. For the last five years he has also worked as a Self-Publishing Consultant (www.robin-moore.com) assisting first-time authors as they create, produce and publish their written work before a world-wide readership. Panel: The Pros & Cons of Self-Publishing
Corinne Moulder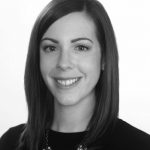 Corinne Moulder is the Vice President, Business Development at Smith Publicity. Preceding her role in business development, she worked as a book publicist for nearly seven years which introduced her to the reality of the relentless and creative nature of the book publicity industry. Now managing accounts that range from imprints from the Big Five, budding and established small presses, bestselling traditional and indie authors, and breakout debut writers, Corinne values publication processes from pre- to post-launch and understands the need for strategic, impactful publicity timelines. Corinne speaks at national trade events, local writers' conferences, and industry events. Master Class: The Life Cycle of a Book Launch
Diane O'Connell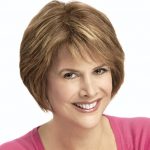 Diane O'Connell, a former Random House editor, is author of the award-winning The Novel-Maker's Handbook: The No-Nonsense Guide to Crafting a Marketable Story. As editorial director of Write to Sell Your Book she has helped dozens of authors achieve publishing success. She is also the founding publisher of Station Square Media, a distinctive indie publisher dedicated to providing an alternative path for self-published authors. Diane's passion for helping authors improve their craft has made her one of the top editors in the field. Panel: The Pros & Cons of Self-Publishing
Rebecca Olander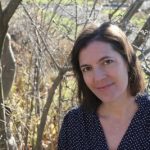 Rebecca Hart Olander grew up in eastern Massachusetts between Gloucester and Boston. She earned a BA from Hampshire College, an MAT in English from Smith College, and an MFA in Writing from Vermont College of Fine Arts. Her poetry, book reviews, and collaborative writing and collage have appeared widely in journals and anthologies. A chapbook, Dressing the Wounds, was released in 2019 by dancing girl press. Rebecca lives in western Massachusetts where she teaches writing at Westfield State University and is the editor/director of Perugia Press, a nonprofit feminist press publishing first and second full-length books of poetry by women. Her newest collection, Uncertain Acrobats, will be published by CavanKerry Press in November 2021. Panel: Publishing Poetry
Rae Pagliarulo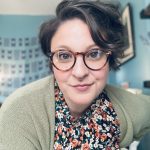 Rae Pagliarulo (she/her) is the associate editor and flash editor of Hippocampus Magazine, and has published her poems, articles, and essays in Full Grown People, the Manifest-Station, r.kv.r.y. quarterly, Bedfellows, the Brevity Blog, and others. She co-edited the craft anthology Getting to the Truth: The Craft and Practice of Creative Nonfiction from Books by Hippocampus. Rae is a graduate of Rosemont College's MFA program and has been honored as a Best of the Net and Pushcart Prize nominee, as well as the winner of the Sandy Crimmins National Poetry Prize in 2015. She has worked in nonprofit resource development for over a decade, using her editing and storytelling skills to help connect arts and culture, human services, and educational organizations with the philanthropic dollars they need to do good work. When she isn't obsessing over word choice or rewriting a sentence fifteen times, Rae is usually pulling tarot cards, talking to the ghosts in her house, or searching for the best sushi in her hometown of Philadelphia. Panel: Submitting to Magazines & Journals
Kellie Rendina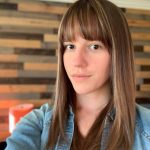 Kellie Rendina is the Business Development Manager at Smith Publicity. Kellie has been on the business development team at Smith Publicity for four years and has over seven years of experience in the publishing industry. Working on accounts that span a variety of genres including memoir, health & wellness, fiction, and children's, Kellie understands the value of building strong and lasting relationships with clients whether they be indie authors, debuts, or publishers. Prior to joining Smith Publicity, Kellie worked at Princeton University Press and Macmillan Learning. She graduated Magna Cum Laude from The College of New Jersey with her BA in English. Master Class: The Life Cycle of a Book Launch
Trish Rodriguez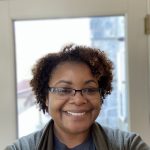 Trish Rodriguez is the fiction editor for Philadelphia Stories. Trish lives, reads, and writes in Media, PA. She received her MFA in Creative Writing from Rosemont College where she teaches in the Rosemont Writers' Studio. Her writing has been published in Awakened Voices and Animal: A Beast of a Literary Magazine. She has served as managing editor for Rathalla Review and is also the prose editor for Typehouse Literary Magazine. Panel: Submitting to Magazines & Journals, Moderator
Rion Amilcar Scott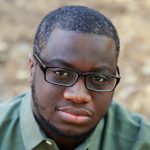 Rion Amilcar Scott is the author of the story collections The World Doesn't Require You and Insurrections, which was awarded the 2017 PEN/Bingham Prize for Debut Fiction and the 2017 Hillsdale Award from the Fellowship of Southern Writers. He teaches creative writing at the University of Maryland. His work has appeared in The New Yorker, The Kenyon Review, Best American Science Fiction and Fantasy 2020 and Crab Orchard Review, among others. He was raised in Silver Spring, Maryland, and earned an MFA from George Mason University where he won the Mary Roberts Rinehart award, a Completion Fellowship, and an Alumni Exemplar Award. Keynote Speaker
Carla Spataro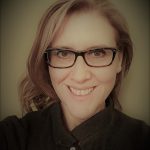 Carla "C.J." Spataro is the MFA program director at Rosemont College and the editorial director of Philadelphia Stories and PS Books. She is an award-winning short story writer, Pushcart Prize nominee, and a Pennsylvania Council on the Arts grant winner. Her short fiction has appeared in Phantom Drift, december magazine, Italian Americana, Iron Horse Literary Review, Pithead Chapel, Permafrost, The Baltimore Review, Painted Bride Quarterly, and others. Poetry has appeared in Ovunque Siamo. Her work has also been anthologized in Another Breath, Forgotten Philadelphia, Extraordinary Gifts, and 50 Over 50. Panel: Meet the Agents & Publishers, Moderator
Tara Tomczyk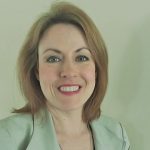 NOTE: PITCH FEST EDITOR
Tara Tomczyk is editor in chief at Blydyn Square Books, headquartered in Lansdale, PA and Kenilworth, NJ. She has been a professional editor for over 25 years. She began her career at Enslow Publishers in New Jersey, where she specialized in editing nonfiction books for the young adult market, working primarily as a history, social studies, and biography editor. She then moved to McGraw-Hill, where she developed textbooks and other educational materials. She has also worked for Chelsea House Publishers/Facts on File, where she served as the executive editor in charge of science titles. In 2005, she started her own editorial services company. She eventually narrowed her focus to book publishing and helped launch Blydyn Square Books in 2015. Panel: Meet the Agents & Publishers
Susan Velazquez Colmant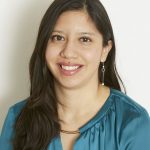 NOTE: PITCH FEST AGENT
Susan Velazquez Colmant is the subsidiary rights director at JABberwocky Literary Agency, where she manages audio and translation rights in addition to her own growing client list. Susan is originally from Dallas, Texas and attended SUNY Oswego, where she graduated with a B.A. in Creative Writing. Master Class: The Write Stuff: Crafting a Query Letter and Your Best First Pages, Panel: Meet the Agents & Publishers
K.L. Walther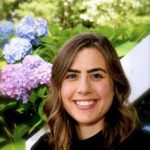 K.L. Walther was born and raised in the rolling hills of Bucks County, Pennsylvania surrounded by family, dogs, and books. Her childhood was spent traveling the northeastern seaboard to play ice hockey. She attended a boarding school in New Jersey and went on to earn a B.A. in English from the University of Virginia. She is happiest on the beach with a book, cheering for the New York Rangers, or enjoying a rom-com while digging into a big bowl of popcorn and M&Ms. Visit her on Twitter @kl_walther and on Instagram @klwalther9. Panel: Writing for Children & YA
Megan Yates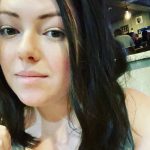 Megan Yates is a recent graduate from Rosemont College. She received both her MFA in creative writing and MA in publishing. Currently Megan is an editor at Casemate Publishers. In her free time she is either getting her manuscript ready for querying or buying books to add to the ever growing pile of her TBR. Panel: Writing for Children & YA, Moderator