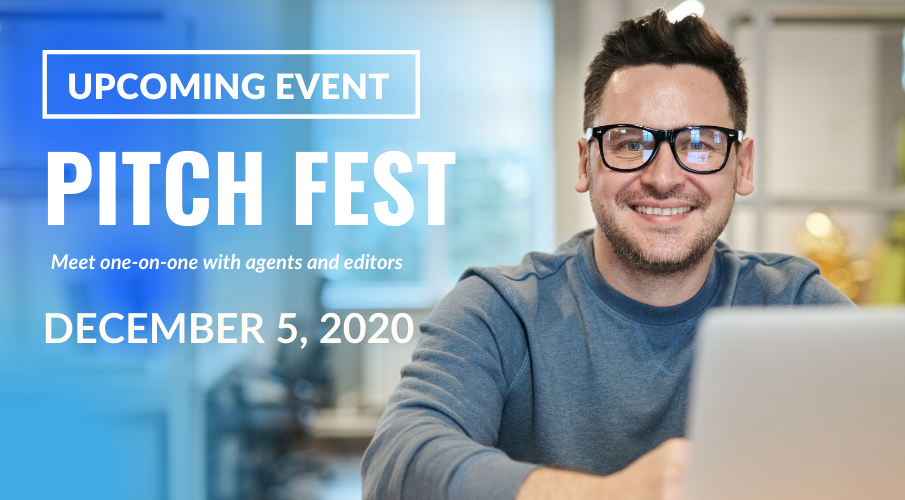 VIRTUAL EVENT: Saturday, December 5, 11am-3pm (EST)
Based on the popularity of the "speed date" meetings at our recent Push to Publish writing conference, we are launching our first "Pitch Fest" on Saturday, December 5, 11am-3pm (EST).
At this virtual event, writers can meet one-on-one for 15 minutes with the editors and/or agents of their choosing. Writers need only bring 5 pages of their work, a query letter, and their "elevator pitch," and they'll meet in a private Zoom room with the editors/agents of their choosing. There, you can share your screen to review your work, or send a shareable Google Doc or Microsoft Sharepoint link with the editor/agent. Each meeting is $20 — and all funds go directly to support Philadelphia Stories. Register now for the chance to pitch your work!
Cost: $20/Meeting
Location: Zoom
Meeting Times (EST): 11:00am – 11:15am; 11:30am – 11:45am; 12:00pm – 12:15pm; 1:00pm – 1:15pm; 1:30pm – 1:45pm; 2:00pm – 2:15pm; 2:30pm – 2:45pm
Contact: For questions, email philadelphiastoriesevents@gmail.com.
*We strongly recommend that attendees meeting with an agent or editor have a completed or nearly completed manuscript ready for querying.

CLICK HERE FOR BIOS OF AGENTS & EDITORS.
---
Agents
Susana Alvarez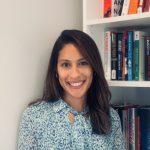 Susana Alvarez works with the Park & Fine Literary and Media nonfiction team, working closely to ensure that author's needs and success are met throughout the publishing process, from ideation to proposal to execution stage. With a passion for editorial development, and a knack for being (perhaps too) plugged into today's buzziest conversations, she loves tuning in and exploring people's authentic voices and prides herself on approaching the industry through a lens of constant learning and discovery. Storytelling, from the page to the screen, (binging books and TV since before Netflix made it a verb) she believes is both our driving force and legacy as a society. Susana holds a B.S. in Journalism and a B.A. in International Relations from Boston University; she was most recently at UTA.
SEEKING: Her interests range from narrative nonfiction, where she has a penchant for memoirs, to voice-driven Journalism, big idea society-changing books, cultural commentary, to the wellness industry; particularly among women and first-generation communities. Outside of nonfiction, her love of the literary world was first introduced through the great American novel, which evolved into a passion for fiction rooted in themes of: the self, coming of age, complex human relationships, and multi-generational stories against the backdrop of multiple nations and cultures.
Garrett Alwert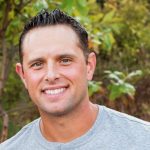 Prior to joining Emerald City Literary, Garrett graduated from Washington State University with a degree in business. He played professional baseball and worked as a contractor until he found his true passion in publishing. In 2016 he began interning for Mandy Hubbard then became Agency Assistant before being promoted to Associate Agent. A long-time book lover Garrett can be found reading just about anything he can get his hands on. You can find him on Twitter @GarrettAlwert.
SEEKING: Garrett is considering all genres in Middle Grade and YA. He is looking for smart, funny, contemporary stories with fresh voices, a strong hook and awesome dialogue. He enjoys romance and stories that focus on friendship, family, and all the ways those relationships come together. He also likes well-paced psychological thrillers as well as stories with unique story structures and timelines. He is actively looking for projects by POC authors or with LGBTQ+ themes.
Kathy Green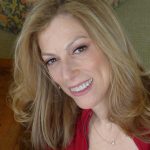 With a degree in journalism from George Washington University, Kathy began her career as a magazine fiction editor. After stints as a freelance book editor, and a few years abroad, Kathy became a literary agent and in 2004 opened The Kathryn Green Literary Agency. Her love of books and desire to help writers achieve their goal of publication is what drives her, despite the many challenges in publishing today.
SEEKING: Kathy is looking for voice-driven young adult and middle grade fiction and non-fiction that can either amuse, inspire or expand the horizons of readers. In adult fiction, she is most interested in cozy mysteries, romance or book club fiction. For nonfiction she is continually on the lookout for quirky projects that illuminate some little-known aspect of life. True crime and history are particular favorites. She does not represent science fiction or picture books.
Paloma Hernando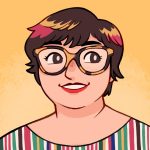 Paloma Hernando (she/her/hers) joined Einstein Literary Management as an Associate Agent in 2020. Paloma has been working in independent publishing since 2015, involved in editing, publishing, and selling mini-comics, zines, graphic novels, webcomics, and large-scale anthologies. A 2017 graduate of Maryland Institute College of Art, Paloma currently lives in Brooklyn.
SEEKING: Paloma's favorite books often have a bit of magic in them, and she loves being able to dive into any world, real or invented, presented on the page. She is looking for both graphic novels and prose fiction for YA or adult, including more mature stories, particularly ones that deal with difficult emotions and nuanced characters. She loves romance, particularly queer romance, science fiction that feels fresh, high fantasy, and middle grade with a good sense of humor. She is interested in non-fiction for all ages, especially anything that digs into media analysis or an event in history. She loves a story with a strong voice and solid construction.
Stephanie Kim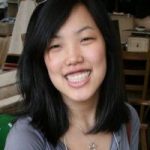 Stephanie Kim is a literary agent at New Leaf Literary with more than a decade of experience in publicity and marketing across the publishing, tech, and media industries. She began her career as an assistant publicist at William Morrow/HarperCollins where she cut her teeth on high-profile campaigns for Neil Gaiman, Laura Lippman, Wiley Cash, and many others. At Houghton Mifflin Harcourt, Stephanie led publicity for three consecutive #1 New York Times bestsellers: What If? and Thing Explainer by xkcd creator Randall Munroe, and Tools of Titans by Tim Ferriss. Some additional highlights include working on Gabourey Sidibe's memoir This Is Just My Face, Chinelo Okparanta's Lambda Literary award-winning debut novel Under the Udala Trees, and comic artist Ariel Shrag's quirky, irreverent coming-of-age love story, Adam.
SEEKING: As an agent, Stephanie is focused on representing authors from diverse backgrounds with compelling stories to tell. She's interested in narrative non-fiction (memoir, pop culture, self-help) as well as select voice-driven fiction. Some of her favorite books include Her Body and Other Parties by Carmen Maria Machado, The Color of Water by James McBride, Between the World and Me by Ta-Nehisi Coates, Exhalation by Ted Chiang, and anything by John Green. She is currently only signing adult fiction, adult non-fiction, and YA fiction. She is not looking to represent picture books and middle grade.
Amanda Orozco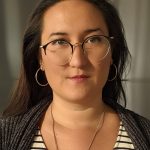 Before joining Transatlantic, Amanda Orozco gained a breadth of experience in academic publishing, publicity, subsidiary rights, and agenting. She graduated from UCLA with a degree in Physiological Science and an English minor and worked as a fine art instructor and freelance editor for several years before moving to New York to complete the NYU Masters of Science in Publishing: Digital and Print Media. While at NYU, she worked at the National Book Foundation, Shreve Williams Public Relations, and The Gernert Company; she was also selected to attend the Frankfurt Book Fair and the Beijing International Book Fair. Upon graduating from NYU in 2019, she worked in Subsidiary Rights at Little, Brown, where she helped sell rights for authors such as Michael Connelly, Elin Hilderbrand, and Sarah Knight, until discovering agenting was her true calling. She worked at Park & Fine Literary and Media before moving back to Los Angeles, where she grew up and where she is now excited to build her list at Transatlantic. Amanda has been a member of PoCinPub since 2018 and currently works for Dryland, the literary journal born in South Central, where she aims to amplify marginalized voices from the literary underground.
SEEKING: Amanda is particularly drawn to stories from Asian and Latinx writers, though she is always looking for stories with compelling writing featuring protagonists with a distinct voice and personality; clever, quirky, gritty, and/or twisty stories that surprise her and keep her reading through the night. For fiction, she's looking for YA contemporary romance and fantasy, as well as literary and upmarket adult fiction in the contemporary, speculative, horror, and romance genres. She has a soft spot for coming-of-age stories, short story collections, and the occasional urban fantasy. Recent favorites include Mary H.K. Choi, Elizabeth Acevedo, Weike Wang, Kiley Reid, Ling Ma, Nana Kwame Adjei-Brenyah, and Leigh Bardugo. She is not the right agent for thrillers, mysteries, space operas, or historical fiction.
For nonfiction, she's interested in stories that offer fresh cultural, political, and/or social critiques along with personal narratives on art, pop culture, tech, and forgotten, unexamined history. She is looking for perspectives from the margins or from emerging artists and academics with original ideas and sharp commentary. She is open to select poetry, memoirs, and illustrated gift/humor books. Recent favorites include Carmen Maria Machado, Cathy Park Hong, Roxane Gay, Ayad Akhtar, and Jenny Odell.
Elle Thompson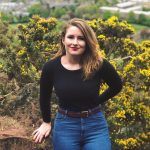 Elle Thompson is an assistant agent at Triada US Literary Agency. She joined the agency in 2019 as an intern and then literary assistant, and is enjoying the opportunity to build her own client list now. Prior to joining Triada US, she attended the University of Edinburgh where she earned an M.S. in Enlightenment, Romantic, and Victorian literature and society; she has also worked as an intern with the National Endowment for the Arts, the Writer's Center in Bethesda, Maryland, and at Glass Literary Management. At bookstores in the U.K. and U.S., she particularly focused on handselling science fiction and fantasy.
SEEKING: As an agent now, she is interested in a variety of genres within Young Adult and Adult fiction, with special attention paid to character-driven stories and captivating narrative voices.
Charlotte Wenger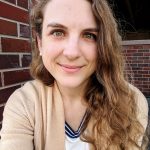 Charlotte Wenger is a literary agent in the Boston area with Prospect Agency. Prior to joining Prospect, she was an associate editor at Page Street Kids. She has her Master of Arts in Children's Literature from Simmons College (now University) and serves on the national advisory board of the Mazza Museum, the world's largest collection of original artwork by children's book illustrators.
SEEKING: Charlotte is drawn to children's literature and art for all ages—board books through YA, but especially picture books. She also represents select adult-audience memoir/biography clients. You can find her on Twitter at @WilbursBF_Char.
Michaela Whatnall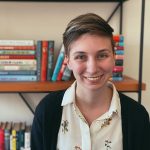 Michaela Whatnall joined Dystel, Goderich & Bourret in 2019 in the company's West Coast office, where they assist Michael Bourret in addition to growing their own list. After graduating from Emory University with a degree in English and linguistics, Michaela completed the Columbia Publishing Course.
SEEKING: Their background in school and library marketing accounts for their strong interest in children's literature, from picture books up through middle grade and young adult novels and graphic novels. They also seek adult literary fiction, speculative fiction, sci-fi/fantasy, and narrative nonfiction.
---
Editors
Lauren Rosemary Hook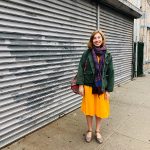 Lauren Rosemary Hook is senior editor at the Feminist Press, where she also oversees production and foreign rights. She seeks to continue FP's long legacy of publishing diverse international feminist works and has acquired titles in translation from Equatorial Guinea, Thailand, Mexico, and Bosnia, among others. She also curates and edits Amethyst Editions, FP's queer imprint founded by Michelle Tea.
SEEKING: Feminist Press specializes in an array of genres including cutting-edge fiction, activist nonfiction, literature in translation, hybrid memoirs, children's books, and more. FP seeks to champion intersectional and nuanced works that spark much-needed dialogue and move the feminist conversation forward. We are seeking political and cultural activist nonfiction that furthers our understanding of intersectional feminism. We gravitate toward voice- and vision-driven stories as well as genre-defying texts. Other topics of interest include feminist dystopia, environmental justice, and immigration stories. We do not publish poetry, dramatic works, doctoral dissertations, or literary criticism.
Amara Hoshijo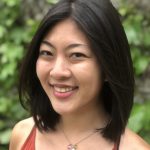 Amara Hoshijo is an editor across Soho Press's crime, literary, and YA fiction imprints. She specializes in international crime fiction, speculative-leaning literary fiction, and bringing diversity to the forefront across genres. She also manages Soho's foreign, media, and domestic subsidiary rights initiatives and was a 2019 Frankfurt Fellow.
SEEKING: Atmospheric/culturally driven mysteries and thrillers, literary SFF and magical realism, debut fiction, diverse voices.
Jane Kinney Denning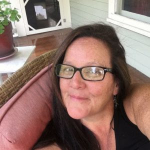 Jane is currently an Acquisitions Editor for Mango Publishers, an innovative independent publisher that publishes some of the freshest, most distinctive voices of our time. Jane loves working with writers to help bring their ideas to life and to help give voice to a broad range of perspectives and experiences. She is actively seeking nonfiction works that combine beautiful writing with strong messages and narratives and that address current and timely topics in engaging and accessible ways. Previously Jane served as the executive director of internships and corporate outreach for the master's in publishing program at Pace University where she taught a variety of courses on fundamental and critical issues in publishing. Prior to that, she worked as an acquiring editor at HarperCollins Publishers, Little Brown Publishers, Van Nostrand Reinhold, and CRC Press.
SEEKING: Food & Lifestyle, Gift Books, History, Cultural and Social Issues, Current Affairs, Music, Nature/Ecology, Adventure, Gardening, Cookbooks, Parenting, Politics, Psychology, Anxiety, Investigative Journalism, Science, Self-Help, Travel, True Crime, Dating/Relationships, Women's Concerns, Global Perspectives, Pop Culture
She will consider: Memoir (author must have a platform), Children's picture books & middle grade from illustrator/artists only
Grace Nehls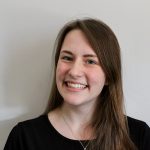 Grace Nehls is an acquisitions editor at BHC Press. She completed her B.A. in Creative Writing with minors in management and anthropology at Miami University. She enjoys catching up on archaeological finds, adventuring outside, and building her library at home. She especially loves books with richly developed characters who make her feel they have important stories that need to be told. She loves fantasy and science fiction the most; however, she also enjoys stepping outside those interest boundaries, and being open to any genre is also something she appreciates and enjoys!
SEEKING: BHC Press is interested in new, fresh, and innovative work in young adult and adult fiction for most genres. We enjoy discovering emerging writers and also working with more established authors interested in growing their platform. We get especially excited for genre-defying work and characters we can't stop caring about, debut fiction, and diverse #ownvoices.
Chantelle Aimée Osman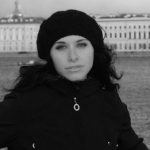 Chantelle Aimée Osman is the editor of Agora, an imprint of Polis Books. Titles from Agora's debut list have been nominated for Edgar, Anthony, Lefty, Macavity and Strand Critics awards. The former Editor-in-Chief of RT Book Reviews Magazine and a freelance editor for over 10 years, she is also an instructor at the Virginia G. Piper Center for Creative Writing, Authors at Large and LitReactor. Chantelle is the author of the non-fiction series on writing The Quick and Dirty Guides To… and has also published numerous works of short fiction in addition to serving as editor for several anthologies. She was named a Publishers Weekly Rising Star honoree in 2020. Find her online at chantelleaimee.com and on Twitter @SuspenseSiren.
SEEKING: Agora focuses on crime fiction with unique social and cultural themes.
Norma Perez-Hernandez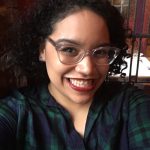 Norma Perez-Hernandez is an assistant editor at Kensington Publishing Corp. She has worked on a variety of projects, including fiction, romance, mysteries, thrillers, and non-fiction. A New York City native from the Bronx, Norma studied English literature at the Macaulay Honors College at The City College of New York and is a graduate of the Publishing Certificate Program at City College. The inaugural Women's Media Group fellowship recipient and a Publishers Weekly Star Watch Nominee, Norma is thrilled to build a diverse list of authors and books.
SEEKING: Mysteries in all subgenres save noir, romances in all subgenres, and upmarket fiction. Marginalized authors of all backgrounds are always welcome.
Nadine Pinede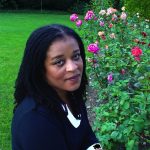 Nadine is a Haitian-American poet, author, editor, and translator of works for adults and children. A magna cum laude graduate of Harvard, she earned her master's in English and French Literature from Oxford University, where she was a Rhodes scholar, and went on to earn a PhD in Philosophy of Education from Indiana University. She has been an editorial fellow at Serendipity Literary Agency and editor-at-large at Enchanted Lion Books. Her poetry chapbook, An Invisible Geography, explores place and exile. Her most recent children's books, Women in Film and Sexism and Race, were selected by the Society of Children's Book Writers and Illustrators for their Recommended Reading List. Nadine is senior editor at Enchanted Lion Books: www.enchantedlion.com.
SEEKING: We publish illustrated books that spark curiosity, wonder and astonishment; that ask and explore; and that nurture the capacity to dream. Please visit our website to see the kinds of books we publish: https://enchantedlion.com/books-index
Toni Weisskopf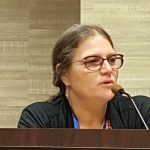 Toni Weisskopf succeeded Jim Baen as publisher of Baen Books, a leading publisher of SF and fantasy, in 2006. She has worked with such authors as David Weber, David Drake, Lois McMaster Bujold, Eric Flint, Wen Spencer, John Ringo, Mercedes Lackey, Larry Correia, Sharon Lee & Steve Miller, Charles E. Gannon, and many others. With Josepha Sherman she compiled and annotated the definitive volume of subversive children's folklore, Greasy Grimy Gopher Guts, originally published by August House. Baen is also known for its innovative e-publishing program, founded in 1999, which has expanded under Weisskopf's leadership to include not only titles published by Baen, but also titles from other publishers, all without DRM. Weisskopf has been a guest speaker at many writers workshops and science fiction conventions across the country, and is well known for her interactive, audience-participation discussion of Baen's books, covers, and artwork, on-going and ever-changing since 1991. Weisskopf is a graduate of Oberlin College with a degree in anthropology. She is also interested in space science and has been an active participant in the Tennessee Valley Interstellar Workshop.
SEEKING: She is looking for authors of science fiction and fantasy to add to Baen's list of national bestsellers in space opera, hard SF, urban fantasy, epic fantasy, and alternate history.