Marguerite McGlinn Prize for Fiction
This is an annual national short fiction contest that features a first place $2,500 cash award and invitation to an awards dinner; a second place cash prize of $750; and a third place cash prize of $500. The winner stories will be published in the print issue of Fall of Philadelphia Stories. The Marguerite McGlinn Prize for Fiction is made possible by the generous support of the McGlinn and Hansma families. We especially encourage writers from underrepresented groups and backgrounds to send their work.
Contest Submission Guidelines:
Submit to the 2023 Marguerite McGlinn Fiction Contest until Monday, May 15, 2023. UPDATE: The deadline has passed. Please check back soon for the next Fiction Contest dates!
Previously unpublished works of fiction up to 8,000 words. Please note, "published" includes any work published in print or online, including online magazines, blogs, public social media sites, etc.
Multiple submissions will be accepted for the contest only. Simultaneous submissions are also accepted, however, we must be notified immediately if your work is accepted elsewhere.
Only authors currently residing in the United States are eligible.
Submissions will only be accepted via the website. Please email PhiladelphiaStoriesContests@gmail.com if you are having any trouble with your submission.
There is a $15 reading fee for each story submitted.
All entrants will receive a complimentary copy of the Philadelphia Stories contest issue.
____________________________________________________________________________________________________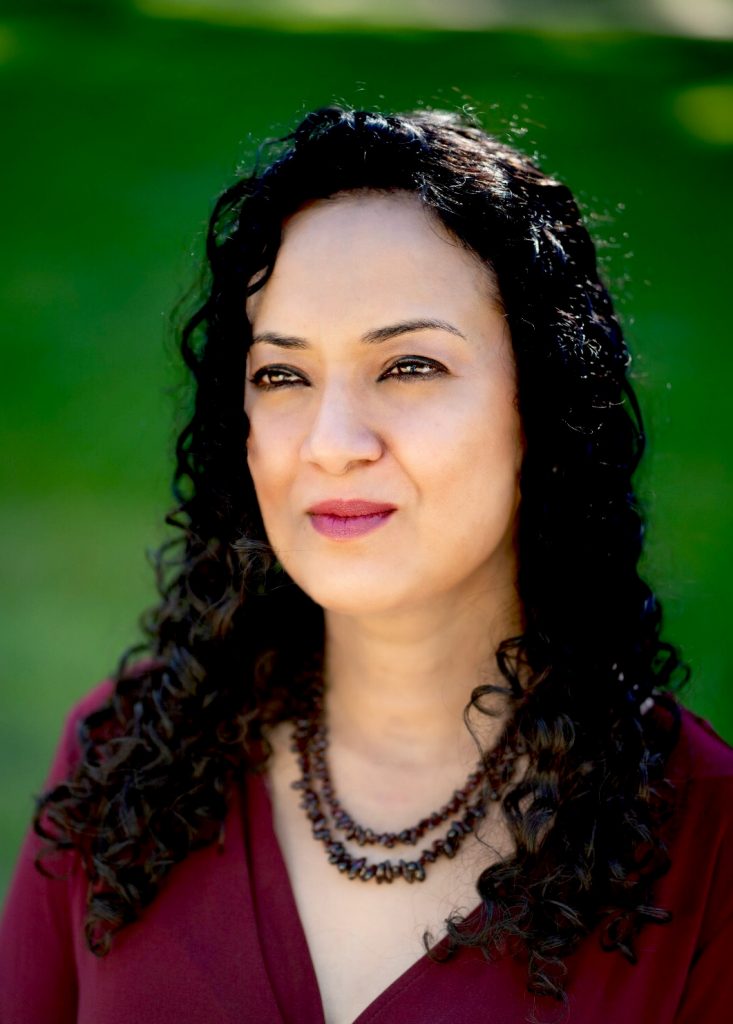 About the 2023 Judge
Oindrila Mukherjee is Associate Professor of Writing at Grand Valley State University. She has a PhD in Literature and Creative Writing from the University of Houston and an MFA in Fiction from the University of Florida. Prior to joining Grand Valley, she was the Creative Writing Fellow in Fiction at Emory University. She has been the recipient of fellowships from Inprint Houston and the Virginia Center for the Creative Arts. She is a regular contributor to the Indian magazine Scroll.in where she created a series called Bottom Shelf about forgotten or little known books with an Indian connection. Her debut novel, The Dream Builders, was published earlier this year by Tin House Books in the US, Scribe Publications in the UK and Australia, and Harper Collins in India. Her shorter work has appeared in Salon, Kenyon Review Online, Colorado Review, Ecotone, and elsewhere. She grew up in India, and now lives in Grand Rapids, Michigan.
Read more about the 2023 winners here.
Information About Previous Contests
About the 2022 Judge
Camille Acker is the author of the critically acclaimed short story collection Training School for Negro Girls published by The Feminist Press in 2018. She grew up in Washington, D.C and holds a B.A. in English from Howard University and an M.F.A in Creative Writing from New Mexico State University. Her writing has received support from the Djerassi Resident Artists Program, Voices of Our Nations Arts, and Millay Colony for the Arts, among others. As a creative writing teacher, she has advised and mentored students across the United States including at New Mexico State University, Tin House Writers Workshop, Chicago Writers Studio, and Blue Stoop. She was a recipient of a Fulbright Scholarship in 2020. Her work has been published in The New York Times Book Review, Publishers Weekly, Electric Literature, and is forthcoming in the anthology On Girlhood: 15 Stories From the Well-Read Black Girl Library. She lives in Philadelphia, Pennsylvania with her partner. Read more about the winning stories here.
---
About the 2021 Judge
Rion Amilcar Scott is the author of the story collections The World Doesn't Require You and Insurrections, which was awarded the 2017 PEN/Bingham Prize for Debut Fiction and the 2017 Hillsdale Award from the Fellowship of Southern Writers. He teaches creative writing at the University of Maryland. His work has appeared in The New Yorker, The Kenyon Review, Best American Science Fiction and Fantasy 2020 and Crab Orchard Review, among others. He was raised in Silver Spring, Maryland, and earned an MFA from George Mason University where he won the Mary Roberts Rinehart award, a Completion Fellowship, and an Alumni Exemplar Award. Read more about the winning stories here.
---
About the 2021 Winner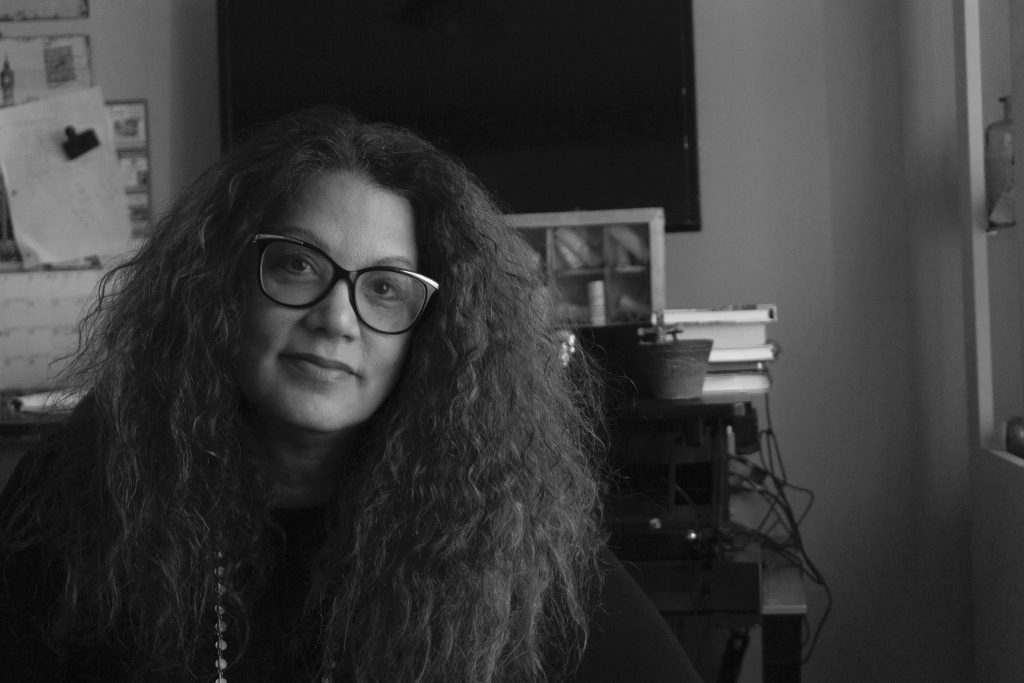 Robin Lee Lovelace is a mixed race writer (urban black, rural white) who was born and raised in Indiana. She won the Etchings Press annual competition for novellas, for Savonne, Not Vonny, and was the second runner-up in Daisy Pettles writer-in-residence competition in May 2020. Robin was named as an honoree in the Emerging Author category for the Indiana Humanities Author's Awards in September 2020 and in June, Robin's story, Savonne, Not Vonny, was named as the Grand Prize Winner for the Chanticleer International Book Awards (CIBA) in the category of short stories, novelettes, and novellas. Robin lives in Plainfield, Indiana with her husband Dan and her dog Amy and her cat Evileena.
About the 2020 Judge
Karen Dionne is the USA Today and #1 international bestselling author of The Marsh King's Daughter, a psychological suspense novel set in Michigan's Upper Peninsula wilderness published by G.P. Putnam's Sons. Her next psychological suspense novel, The Wicked Sister, will publish August 4, 2020.Karen has been active in the writing community for over twenty years. She co-founded the online writers community Backspace, and organized the Backspace Writers Conferences in New York and the Salt Cay Writers Retreat held on a private island in the Bahamas. She is a member of the International Thriller Writers, where she served on the board of directors as Vice President, Technology.
About the 2020 Winner
A.C. Koch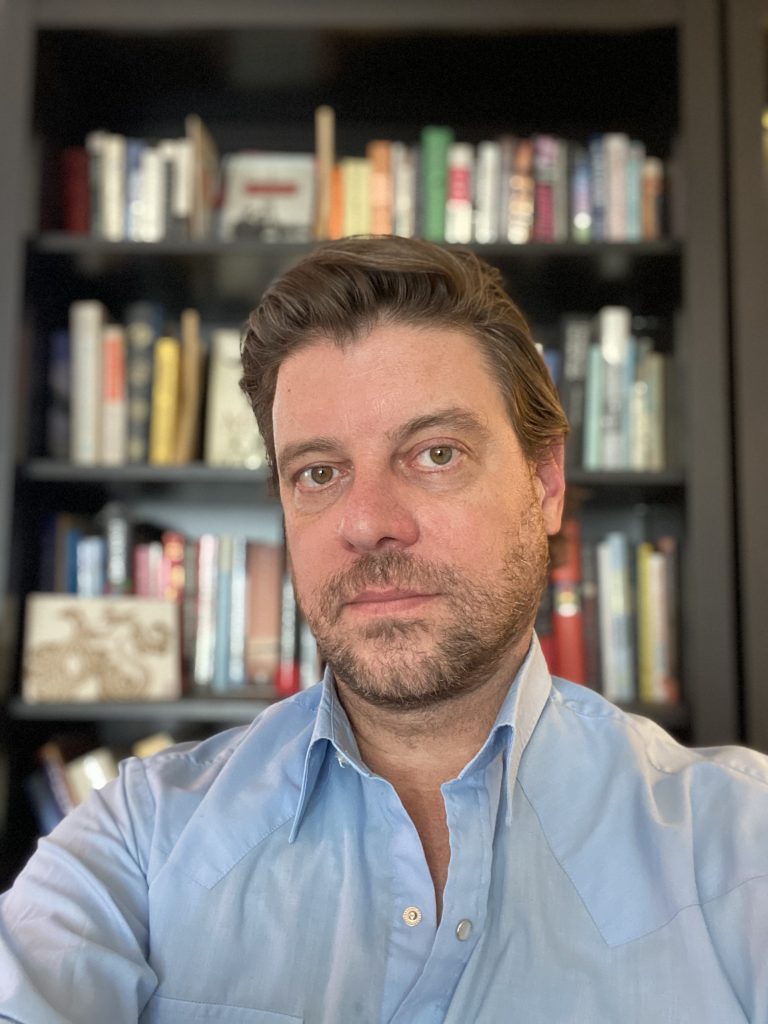 A.C. Koch is a two-time Pushcart Prize nominee whose work has been published in literary journals such as Mississippi Review, Exquisite Corpse, the Columbia Journal, and F(r)iction. A story of his was selected by Robert Olen Butler to win the Raymond Carver Short Story Award at Carve Magazine in 2003. In addition to short fiction, he is an aspiring novelist, and recently completed a draft of a generation-spanning story about a small group of humans leaving a dying Earth to settle a new planet. He lives in Denver, Colorado, where he teaches linguistics at the graduate level and makes music with Firstimers, a power-pop ensemble. Read more about the 2020 contest HERE.
Previous Contests:
About the 2019 Winner

Roger's stories and essays have been published in Natural Bridge, The Tampa Review, Passages North, Runner's World, and other magazines and journals. His short story collection, Erratics, won the George Garrett Contest and was published by the Texas Review Press. "Fireflies" was awarded first place in the Third Coast fiction contest. "Numbers" was awarded first place in The Ohio Writer fiction contest, and his short story "My Suff" was featured in a dramatic reading at the Cleveland Playhouse. As a former science teacher he's still fascinated by the mysteries of the universe and the human heart. He now lives in Iowa with his wife, Gwen, and two giant dogs. Read more about the 2019 contest here.
About the 2019 Judge
Susan Muaddi Darraj is Associate Professor of English at Harford Community College in Bel Air, Maryland. A 2018 USA Ford Fellow, Susan is also a Lecturer in the Johns Hopkins University's MA in Writing program and a faculty member in Fairfield University's MFA program.
In 2014, her short story collection, A Curious Land: Stories from Home, was named the winner of the AWP Grace Paley Prize for Short Fiction. It also won the 2016 Arab American Book Award, a 2016 American Book Award, and was shortlisted for a Palestine Book Award. Her previous short story collection, The Inheritance of Exile, was published in 2007 by University of Notre Dame Press. She was awarded a Ford Fellowship by USA Artists in 2018.
In January 2020, Capstone Books will launch her debut children's chapter book series, Farah Rocks, about a smart, brave Palestinian American girl named Farah Hajjar.
About the 2018 Judge
Dan Chaon's most recent book is Ill Will, a national bestseller, named one of the ten best books of 2017 by Publishers Weekly. Other works include the short story collection Stay Awake (2012), a finalist for the Story Prize; the national bestseller Await Your Reply and Among the Missing, a finalist for the National Book Award. Chaon's fiction has appeared in Best American Short Stories, The Pushcart Prize Anthologies, and The O. Henry Prize Stories. He has been a finalist for the National Magazine Award in Fiction, the Shirley Jackson Award, and he was the recipient of an Academy Award in Literature from the American Academy of Arts and Letters. Chaon lives in Ohio and teaches at Oberlin College.
Click here to read about the winners of the 2018 contest.
Click here to read the 2018 winning stories.
About the 2017 Judge
Karen Joy Fowler is the author of six novels and three short story collections. Her most recent novel, We Are All Completely Beside Ourselves won the 2014 California Book Award. The Jane Austen Book Club spent thirteen weeks on the New York Times bestsellers list and was a New York Times Notable Book. Fowler's previous novel, Sister Noon, was a finalist for the 2001 PEN/Faulkner Award for fiction. Her debut novel, Sarah Canary, was a New York Times Notable Book, as was her second novel, The Sweetheart Season. In addition, Sarah Canary won the Commonwealth medal for best first novel by a Californian, and was listed for the Irish Times International Fiction Prize as well as the Bay Area Book Reviewers Prize. Fowler's short story collection Black Glass won the World Fantasy Award in 1999, and her collection What I Didn't See won the World Fantasy Award in 2011. Fowler and her husband, who have two grown children and seven grandchildren, live in Santa Cruz, California.
Click here to read about the winners of the 2017 contest.
About the 2016 Judge
Robin Black's story collection, If I loved you, I would tell you this, was a Finalist for the Frank O'Connor Story Prize and the winner of the 2010 Philadelphia Athenaeum Fiction Award. Her novel Life Drawing, was long listed for the Flaherty-Dunnan First Novel Prize, the Folio Prize, and The IMPACT Dublin Literary Award. Her newest collection, Crash Course: Essays From Where Writing and Life Collide, has been called "an oasis for writers at any stage" by Karen Russell. Black's work has been published in such publications at The New York Times Book Review, One Story, O. Magazine, Conde Nast Traveler, and The Chicago Tribune. She was the Distinguished Visiting Writer at Bryn Mawr College and will begin teaching in the Rutgers Camden MFA Program in 2016.
2016 Winners
FIRST PLACE: Kate Blakinger lives in Philadelphia with her husband and son. Her short stories have appeared in The Gettysburg Review, Harpur Palate, The Iowa Review, and other magazines. She holds an MFA from the University of Michigan, where she received the Meijer Postgraduate Fellowship. She has also received fellowships from the Elizabeth George Foundation, Jentel, the MacDowell Colony, and Penn State Altoona.
Board members pored over more than 300 submissions, narrowing the stories down to just 9 finalists which were then reviewed by renowned author and 2016 judge, Robin Black. Black chose Blakinger's "The Hothouse Lounge," saying she was impressed with how the story "knocked me down with its blade-sharp expressions of grief, of caring, of desire, all leaping out from the familiar feel of daily sadness, daily love, daily hope."
SECOND PLACE: Dana De Greff grew up between Miami, Nigeria, Ivory Coast, and Cameroon and has taught English in Albacete, Spain and Patagonia, Chile. Currently, she is a Master in Fine Arts candidate in fiction at University of Miami. She also writes book reviews for The Miami Herald, is a freelance arts journalist, teaches poetry with O, Miami to children in Liberty City, and is working with Voice of Our Nation Arts Foundation (VONA/Voices) in community outreach.
This year's second place winner is Dana De Greff, a freelance arts journalist and Master in Fine Arts candidate in fiction at University of Miami. Black said of her story "How to Make a Baseball Player Cry": "This powerful response to Roberto Clemente's life and tragic death has an energy to it and a heart as well that carried me through, engaged and moved, tangled in a respectfully revived sadness from many decades ago. A study in the need for and limits on empathy, 'How To Make A Baseball Player Cry' is a lyrical, affecting story that has stayed with me. Beautifully done."

THIRD PLACE: Charlie Watts was born in Washington, D.C., but grew up on the campus of Bucknell University in Lewisburg, PA, and a family farm in Freedom, NH. He earned both his BFA (1986) and MFA (1992) from Brown University in Providence, RI, studying with writers including Meredith Steinbach, Robert Coover, John Hawkes, Edmund White, and Michael Ondaatje. Charlie, who returned to writing in 2013 after a long detour into communications consulting, has published work in Clerestory Journal and Carve magazine. He also has work forthcoming on The Drum, an online audio journal, and Narrative magazine. His story, Arrangements, won the 2015 Raymond Carver Short Story Contest. Charlie was also a finalist in the 2016 Hemingway Shorts contest sponsored by the Ernest Hemingway Foundation of Oak Park. He and his wife, a chaplain, have three grown children and live in Rhode Island and New Hampshire.
Third place is awarded to full-time author Charlie Watts, for his story "Found Wanting." Black said of his winning piece: "Sometimes a stranger comes to town, and sometimes you are the stranger who steps into an unfamiliar place. 'Found Wanting' with its almost hallucinatory quality takes a man on a gritty journey from his life in powerful language and with unforgettable images, unforgettable lessons too in the tight circles people draw, sometimes unimaginably, around themselves. A terrifically absorbing story."
The contest finalists (in no particular order) are:
Claire Luchette, "Tenders"
Robert Sullivan, "Short-Term Solutions to Uncomfortable Arm Syndrome"
Vanessa Brown, "Reckoning"
Diana Xin, "Some Kind of Grace"
William Pei, "Two Lives" and "Once a Cellist"
About the 2015 Judge
Bonnie Jo Campbell is the author of the novels Once Upon a River, a National Bestseller, and Mothers, Tell Your Daughters (Autumn 2015). Her critically acclaimed short fiction collections include American Salvage, which was a finalist for both the National Book Award and the National Book Critic's Circle Award; Women and Other Animals, which won the AWP prize for short fiction; and Q Road. Her story "The Smallest Man in the World" was awarded a Pushcart Prize and her story "The Inventor, 1972″ was awarded the 2009 Eudora Welty Prize from Southern Review. She was a 2011 Guggenheim Fellow. Read the full press release about this year's judge here.
2015 Winners
FIRST PLACE: Bob Johnson holds an MFA from the University of Iowa Writers Workshop. His stories have appeared in the online journals Wag's Revue and Winning Writers. He was a finalist in Glimmer Train's 2014 "Family Matters" fiction contest and a 1st Runner Up in Pinch Journal's 2015 Literary Awards. He lives in South Bend, Indiana, with his wife Cindy and his retriever/lab mix Ellie. Much of his Monday-Friday career has been spent teaching, and in various creative capacities at the CBS affiliate in South Bend, WSBT-TV. Click here to read the full press release. Click here to see Bob read at the awards ceremony.
SECOND PLACE: Oindrila Mukherjee is an Assistant Professor at Grand Valley State University. She has worked as a journalist in Calcutta, India, and been the creative writing fellow in fiction at Emory University. She is a regular contributor to the Indian magazine Scroll, and is currently working on a novel set in India and a collection of stories about recent Indian immigrants in the US.
THIRD PLACE: Larry Loebell is a Philadelphia-based playwright, fiction writer, filmmaker, and teacher. He is a four-time recipient of the Pennsylvania Council on the Arts Fellowship in playwriting, and was a Barrymore nominee for his play, House, Divided. He wrote and directed the film, Dostoyevsky Man, and his second feature, Portrait Master, will premier in 2016. He has recently completed a short story collection, which includes "49 Seconds in the Box."
Click here to watch the award video.
2014 Winners
FIRST PLACE: Chad Willenborg teaches writing at the Art Institute of Philadelphia, though his resumé tracks stints as a bartender, a gravedigger, a dry ice blaster, and a wild game packer. Click HERE to read Chad's winning story, Stone and Paper and Vinyl and Skin, and HERE to hear judge Julianna Baggott introduce Chad and hear from his winning story at the award celebration.
SECOND PLACE: Mary McMyne lives in northern Michigan, where she is an assistant professor of English and fiction editor of Border Crossing at Lake Superior State University. Learn more at marymcmyne.com. Click HERE to read Mary's winning story, Camille.
Watch the judge Julianna Baggott introduce Chad and hear from his winning story at the award celebration:
2013 Winners
FIRST PLACE: Che Yeun earned her B.A. in History & Sociology of Science from the University of Pennsylvania, with a focus on biomedical ethics. She is currently an M.F.A. candidate at the University of New Orleans, and the Stanley Elkin Scholarship recipient for the 2013 Sewanee Writers' Conference. Her short fiction received the 2012 Enizagam Literary Award and was nominated for a Pushcart Prize. Her work can be found in The Pinch, Enizagam and Kartika Review. She is working on a collection of short stories. Click HERE to hear Che read from her winning story. Click HERE to hear what judge Michael Martone had to say about her story (and hear his Push to Publish keynote address HERE).
SECOND PLACE: Annam Manthiram is the author of the novel, After the Tsunami (Stephen F. Austin State University Press, 2011), which was a Finalist in the 2010 SFA Fiction Contest and in the 2012 New Mexico/Arizona Book Awards, and a short story collection (Dysfunction: Stories, Aqueous Books, 2012), which was a Finalist in the 2010 Elixir Press Fiction Contest and in Leapfrog Press' 2010 Fiction Contest.
Click here to hear Che read from her winning story. Click here to hear what judge Michael Martone had to say about her story (and hear his Push to Publish keynote address here).
About the 2012 Judge
Kevin McIlvoy has published four novels and, most recently, a short story collection, The Complete History of New Mexico (Graywolf Press). For twenty-seven years he was fiction editor and editor in chief of the national literary magazine, Puerto del Sol. He has taught in the Warren Wilson College MFA Program in Creative Writing since 1990 and taught as a Regents Professor of Creative Writing in the New Mexico State University MFA Program in Creative Writing from 1981 to 2008.
2012 Winner
FIRST PLACE: Adam Schwartz's "The Rest of the World." Board members reviewed more than 400 stories for this year's contest. Nine finalists were reviewed by celebrated author and 2012 judge, Kevin McIlvoy. He was impressed with the quality of all nine finalists, but finally selected Schwartz's "The Rest of the World" as the winner. McIlvoy desribes the piece as an "unflinching story, written with remarkable sensitivity and skill, [that] pours darkness into your heart at the very moments it pours in piercing light." Read about the 2012 winner HERE. Hear Adam read from his story on WFTE's "Tell Me a Story" program by clicking here for Part One and here for Part Two..
Adam Schwartz received an MFA from Washington University in St. Louis in 1995. His stories have appeared in Arkansas Review/Kansas Quarterly, and in 1999 he won first place in the Baltimore City Paper's short story contest. In 2011, "The Rest of the World" received an Honorable Mention in New Letters' Alexander Cappon story contest and in 2012 it won the Poets & Writers 2012 Maureen Egen Writers Exchange Award. For the last fourteen years, Adam has taught high school English in Baltimore City. The experiences he has with young people in the classroom sometimes find their way into his work.
McIlvoy also chose three runners up: "Finches" by Lones Seibe, "Train Stories" by Marcy Campbell, and "Igloo" by Jana Llewellyn.
2011 Winner
FIRST PLACE: B.G. Firmani. After board members narrowed down 300 story submissions to nine finalists, renowned author and 2011 judge Steve Almond chose New York City resident B.G. Firmani's story, "To the Garden."
After reviewing the work of the nine finalists and finally picking Firmani's story, Almond revealed his struggles while choosing a winner: "I had no idea what to expect when I was asked to judge the Philadelphia Stories contest," Almond says. "I knew, from looking over the magazine, that PS ran strong work. But I was absolutely blown away by the quality of these nine stories."
Almond's commentary on "To the Garden" makes it clear why B.G. Firmani was chosen to accept the $2,000 prize and publication in the magazine's Winter issue: "It tells the story of a young woman, too smart for her circumstances, and battling to escape. The proximate setting Wilmington and its environs is rendered with stunning precision. But it's a larger story than that. The story of race and class in this country, of the struggle to realize some brighter future in the face of a broken present. The true courage of this piece resides in its stubborn determination to confront the truth around us, and inside us."
Click here to see a slideshow of the awards ceremony held on the campus of Rosemont College. Click here to hear Ms. Firmani read from her winning story at the awards ceremony.
2010 Winner
Allison Alsup received the $2000 prize for her story, "East of the Sierra", which was chosen by contest judge Ru Freeman as the winner. The story was published in the Winter 2010/2011 issue of Philadelphia Stories. Click here to hear Ms. Alsup read from her winning story at the awards ceremony held on the campus of Rosemont College, or visit WFTE.org to listen to the podcast.
2009 Winner
Katherine Hill received the $1,000 prize for her story, The Work Boyfriend, which was chosen by contest judge Elise Juska as the winner. Her winning story was published in the winter 2009/2010 issue of Philadelphia Stories. Click here to hear Ms. Hill read at our 2010 Marguerite McGlinn National Prize awards celebration.
About Marguerite McGlinn
Marguerite McGlinn was the essay editor of Philadelphia Stories from 2004-2008. Her travel stories appeared in the New York Times, the Sun-Sentinel, the Philadelphia Inquirer and the Los Angeles Times. She edited The Trivium: The LiberalArts of Logic, Grammar and Rhetoric (Paul Dry Books, 2002). Three of her short stories won places in "Writing Aloud," a program of dramatic readings that matches contemporary fiction with professional actors. She was an adjunct instructor at Saint Joseph University in Philadelphia, and her story "The Sphinx" appeared in the Fall 2007 issue of Philadelphia Stories and the second volume of the Best of Philadelphia Stories (2009). Her mystery novel, Murder in the Yeats Castle, was published posthumously (TWM Books, 2014).