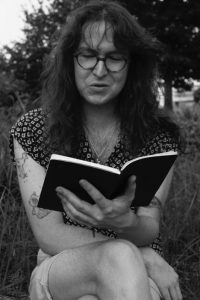 Honorable Mention: 2022 Sandy Crimmins Poetry Contest
To read "There are Horses in North Philadelphia! There are Figs in My Stomach!" by Ike Pickett, click HERE.
---
Ike Pickett is a queer writer and musician. They currently live in Philadelphia, Pennsylvania where they work in early literacy and urban greening at Historic Fair Hill. In 2021, they made the longlist for Frontier Poetry's Award for New Poets. Their work is forthcoming in Five South.