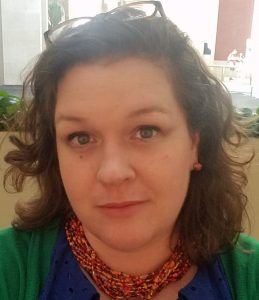 Philadelphia Stories is excited to share the winning poem in this year's Sandy Crimmins National Prize in Poetry: Caitlin Kossmann's "Airborne." This year's Crimmins Prize was judged by poet Airea D. Matthews, director of the creative writing program at Bryn Mawr College and author of the critically acclaimed Simulacra. Kossmann along with the other winners will be celebrated with an online reading and awards ceremony to wrap up the LitLife Poetry Festival on April 17.
The 2021 Crimmins judge, Airea D. Matthews says that "Airborne" offers "an opportunity for stillness" as it "[reflects] on longing and the quotidian aspects of our cloistered lives." The absence depicted in Kossmann's poem is palpable and familiar, but so is the urge to tidy, to care for, and to protect.
This focus on small, meaningful detail is evident in the runners up for 2021 selected by Airea D. Matthews. Sean Webb's "On a Day's Pause from the Rigors of Metastases We Walk through Laurel Hill Cemetery, You and I" and Jessica Chretien's "Plural" draw the reader's attention to the granular, but build mosaics and colonies out of tiles, ants, years, and days. These runners up will each receive $250 for their poems and are invited to join us on April 17.
Many of the poems we reviewed for this issue speak to the obviously precedented dangers of systemic injustice, white supremacy, unemployment, and disease. The current moment exposes how interconnected and incapacitating such threats are. Widespread grief and frustration have been more than some of us can process in our own writing. Thankfully, poets like those included in Philadelphia Stories' Spring 2021 issue have been able to offer us their work, helping focus our own sorrow and anger. Reading these poems feels to me like holding the hand of someone a step or two ahead on an unfamiliar path. They cannot answer our biggest questions, they cannot solve our hardest problems, but they can remind us—crucially, unexpectedly—of the points where we connect.
Philadelphia Stories thanks Joe Sullivan for his continued support of this contest and his enduring friendship with Philadelphia Stories. We also welcome Jackie Domenus in the role of contest coordinator and thank Jackie for consistent, helpful, and organized communication with our poetry editor and poetry screeners.  We perpetually thank  Yalonda Rice, managing editor, for her flexibility and patience in assembling the magazine. Above all, we thank the poets who trust their work with us; reading your poems each year humbles us and reminds us how connected we are.
We will celebrate the winning poets of the Crimmins contest and the new poet laureate of Montgomery County in an afternoon reception which will be online, free, and open to the public as part of the LitLife Poetry Festival on April 17. Visit https://philadelphiastories.org/litlife-poetry-festival/ for more information and to register for LitLife.
WINNER OF THE 2021 SANDY CRIMMINS NATIONAL PRIZE IN POETRY
"Airborne," Caitlin Kossmann (New Haven, CT)
RUNNERS UP
"On a Day's Pause from the Rigors of Metastases We Walk Through Laurel Hill Cemetery, You and I," Sean Webb (Philadelphia, PA)
"Plural," Jessica Chretien (Concord, NH)
 EDITORS' CHOICES
"Why I Never Talk About My Mother," Joe Cilluffo (West Chester, PA)
"A Black Body Stuffed in a Villanelle," Jaya Montague (Philadelphia, PA)
"Warning, Do Not Eat Your Fortune: 40 Dating Reminders Every Woman Over 40+ Needs to Hear Now!," S. Erin Batiste (Brooklyn, NY)
"Dad, Because You Made Me Destroyer of Worlds, Yours, Too," Judd Hess (Huntington Beach, CA )
FINALISTS
Catie Barrett (Ithaca, NY)
Imani Cezanne (Oakland, CA)
Curtis Christler (Fort Wayne, IN)
Dillon Clark (Egg Harbor Township, NJ)
Christian Collier (Hixson, TN)
AE Hines (Portland, OR)
A Kaiser (New York, NY)
Darius Simpson (Oakland, CA)
Lupita Eyde Tucker (Palm Bay, FL)