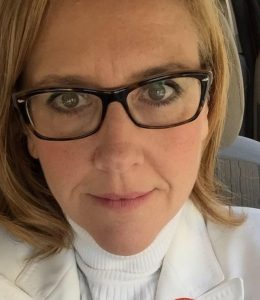 For the past 11 years it has been the honor of Philadelphia Stories to host the fiction prize named for our friend and supporter, Marguerite McGlinn. I first got to know Marguerite in a local writer's group – the same place I met Christine Weiser, and so many other incredible Philadelphia writers. Like Christine, Marguerite was more than just a writing acquaintance. She was a friend and confidant, someone who supported me, and my work, unconditionally, but also told me the truth. She and her husband Tom lived, quite literally, down the road from Rosemont College, where I eventually enrolled to earn my MFA and where I am now the MFA program director. Even after she got sick, she would invite me over for dinner before class and we would talk about writing, about her family, about our dreams of becoming novelists. It was at these dinners that I got to know her husband Tom and learned more about her family – now the generous supporters of this prize. Marguerite was a champion of the underdog. I'd like to think that supporting short story writers, like we're able to do, and to do it in her honor, would make her very happy.
Each year I have two jobs related to the contest. I choose the judge and I choose the finalists. My criteria for choosing a judge is simple. I invite authors whose work I admire and who I'd really like to meet. Most of the time I get lucky and they say yes. This year's judge, Karen Dionne, was just such an author. When it comes to choosing the finalists, things are not as simple. Our fiction editor, Trish Rodriguez and a host of other screeners, read all the submissions. This year there were over 270. They did a great job of narrowing down the group to 39. From those I'm supposed to pick no more than 10. With Trish's help, this year we chose seven. The stories ranged from satire to psychological thriller to traditional literary fiction.
Winners
with comments from judge Karen Dionne, author of The Marsh King's Daughter and The Wicked Sister
First Place "Young Americans" by A.C. Koch from Denver, CO
This short story ticked all the boxes for me. A nuanced, pitch-perfect father-daughter road trip told with an economy of language and an easy rhythm and flow that sucked me right in. Clearly plotted, well-drawn characters, along with just the right mix of atmosphere and insight make this story a winner!
Second Place "The Dead Women" by Allie Mariano from Little Rock, AR
A character at a crossroads is always intriguing; how did they come to this place and what will they do going forward? I love stories that focus on undoing the consequences of bad choices. That this story is also beautifully written is a bonus.
Third Place "Feral Wives" by David L. Updike, Philadelphia, PA
This short story begins with an irresistible premise: women all over the country are leaving their families to live in groups in the forest, constantly on the move, building temporary shelters while they hunt and fish and forage. An engaging and thoughtful commentary on what it means to shed the labels of "wife" and "mother."
Finalists
"Almost Happy" by Charlie Watts from Freedom, NH
"Almost There" by Holly Pekowsky from New York, NY
"The Women in the Club" by P. Jo Anne Burgh from Glastonbury, CT
"Magic Hair" by Shanteé Felix from Baltimore, MD