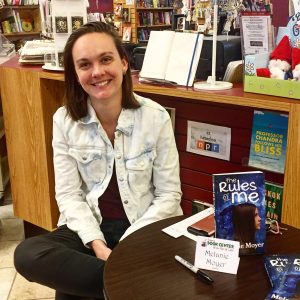 I stare at my therapist's coffee cup the entire time she talks to me about the importance of communicating. I'm focused on the yellow Sunoco logo that hasn't changed since 1995 when I would see its sign across from our first house on Lewis Road. What I'm truly thinking, as she talks about advocating for yourself and not running from conflict, is if I can really trust the advice of someone who gets their morning coffee from a shitty gas station that doesn't even let you pump your own gas. Did she pay the grizzly old man with oil-stained callouses to run inside and grab her this too?
I nod and nod and wait for the small timer to go off because I know it's got to be time soon. I give little mmhmm's when a pause is long enough and wonder if getting her a Starbucks gift card for Christmas is passive-aggressive. Do you get your therapist Christmas gifts? Is that like a conflict of interest?
Time's up.
The chime is still going off by the time my coat is slipping on, and I'm on my feet. Unless she has a patient lined up right after me, she always finds ways to make it all go another 10 or 15 minutes, until my left leg starts bouncing. I tell her bye, that I'll think about what she said, that I promise to actually keep that thought journal she asked me to do from two weeks ago and look into reading that book about love languages.
I choose to miss the bus and run to the coffee shop across the street to sit for a few minutes. One of us should have a reasonable cup of coffee.
#
The good news is Aly thinks I spent extra time with Dr. Wasterman. I finish the coffee before I get home and toss the cup in a trash can outside a different coffee shop two blocks down from our apartment. This one has stickers with rainbows and things about trans rights and all that good stuff in the window, but the one barista creeps me out. He works on Sundays and right when they open on the weekdays and always looks pissed off.
The bad news is she wants to go out.
I really would rather only do one thing a day. And therapy is like three things already before 11am. But she wakes up when I'm already gone and gets stir crazy waiting for me to come back and the sun is popping in and out between clouds today with a nice, even high of 55 or so. She wants a hike. Fresh air, open space. I can't accuse her of cornering me if the conversations I don't want to have given myself over to the wide-open outdoors where I have everywhere to run. That tactic didn't come up in Dr. Wasterman's long monologue about communication. Or maybe it did. I was focused on the coffee cup.
On the edge of the city lies a valley of trees and climbable rocks. Over a couple hundred or thousand years, a few streams scored through the trees and ground, causing ridges to rise up on either side and eventually dumping into the Schuylkill. This is where she wants to go. She looks me dead with green eyes and says, Diana, you said we could do something today. I meant puzzles or baking something or finishing any of the fifteen shows we were trying to watch at once.
Yeah, okay.
I change into boots and put on pants that I care a little less about. I fill up the water bottle she got me for my birthday. She packs snacks, and I realize it's not going to be a short hike. I ask if we can stop for coffee.
#
We take my car because it's the one that has the parking permit. We cut through Manayunk and up the hill into Roxborough. While we drive, I ask if she ever thinks about how many dead bodies are probably just strewn and hiding in the woods around the city. She shakes her head and tells me something is wrong with me.
People talk about the bodies in Washington Square. Something like 20,000 under the nice, clean concrete paths and fountain welcoming you to Old City. It's not just me.
I didn't think I could afford therapy. I'm pretty sure I still, technically, can't. This therapist has a way of billing for like four sessions at once. Rather than $80 a week I see an occasional bill of a couple hundred, followed by incessant payment reminders on my phone. She once refused to take my calls or set up an appointment until I paid off the $50 that I owed her. I get it. We all have to make a living. But everyone saying we should all be in therapy like it's something anyone can afford or something insurance companies give a shit about.
After our third reenactment of the same fight, I had a moment of some kind of clarity and said fuck if we're doing this again. Everyone talks about insanity and its definition as doing the same thing the same way over and over again and expecting a new result. I don't know if that's true, but every time a line like that came out of a book or a TV, I felt them talking to me
Why am I the only one of us in therapy, though?
I think about the bodies again because this place is old. Not old-old, but it saw a colony and a revolution and all sorts of other stuff. A friend from my old D&D group out in the suburbs once said that you can tell there's a body because the ground does kind of a six-foot by three-foot dip where it's decaying, and the earth is filling in. Like I said, it's not just me. But Aly doesn't like macabre or do horror.
We pull off to park along Hermit Lane because she wants to take the Yellow Trail to Lover's Leap–the long way–probably take a photo and call it a day.
The first paper mill in British North America was here, she says while we walk along the trail. This was all industry. I nod. She tells me about the Battle of Germantown that happened farther down the trail, about an abandoned trolley bridge, about the legend of a Native American couple who couldn't be together because of tribal disputes jumping from the rock we're heading to. She never does her research halfway.
On our first three dates, she was swimming with facts. I had smiled and nodded and found it cute. Figured it would go away the more comfortable with me she got. It's almost two years later now.
We walk to the trailhead beside a cream and yellow house with a sign outside that says Hermitage, with some stories about the Russian entrepreneurs who lived there and made a couple gazillion for their descendants. I follow her down the trail, which bends and turns sharply. The leaves hide the path every couple of yards, and I think about grabbing her hand to make sure she didn't slip.
I want to show you something cool. I nod and follow and think about Dr. Wasterman and how she tells me things like You're afraid of vulnerability and it's okay when relationships don't work out. I wonder when you know. Is it in the first couple months when something is just not working? Is it when you get to a year and no one wants to tell anyone else that they love them? What happens when you're two years deep and you feel numb in your shared apartment, numb when she's holding your hand?
America's first doomsday cult was here, she says. The Hermits of the Ridge lived out here and waited in the woods for the world to end.
That I can get behind. She shows me a stone plaque next to the black mouth of a small, man-made cave. Inside it's about the size of a guest bathroom, rectangular, and surprisingly tucked away from the air of the park outside.
Johannes Kelpius used this place to meditate and think and study–
And just wait for the world to end.
She tells me about how they built a tabernacle and observatory, how they practiced chemistry and astronomy. People say they had the philosopher's stone, and that Kelpius had thrown it into the Schuylkill before he died, or that it was buried with him, depending on who you ask.
Where's he buried?
She shrugs and tells me no one knows.
I think again about the bodies.
#
I don't want to go to this party, but I need to get better at being social. It's all her friends and people who now say they're my friends, but if we broke up, I'd never hear from them again. I add that to my growing list: how do you deal with a failed relationship when it makes you a friendless loner afterwards?
We walk south, cross Baltimore, and make a few turns I don't track, but she knows West Philly better than I ever will. It's some kind of housewarming party a few months late. We know every housemate, but it will be fun to guess which guest got invited by which person. We've brought a bottle of wine that's just for us because they're the kind of people who offer Yuengling and PBR to guests alongside cheap tequila and vodka.
It's loud. I always wonder what neighbors are doing when parties are this loud. How close are they to calling the cops?
I stick close to her, our hands laced. It's a survival tactic. There's no soft grip or thumb running across the soft skin at the back of either of our hands. It's hot and tight, and I wonder exactly how many people this apartment floor can hold while a group of women jump around to Robyn playing over the laptop speakers. Furniture has been moved out of the way to create a makeshift dance floor, and we find a spot on a couch in the corner of the room. No cranny is quiet, but we feel separated from the crush of bodies. We pass the wine bottle back and forth and look at each other. We give up on trying to shout over the music and we've stopped holding hands. A year ago at a party, she pulled us out to the balcony and asked if we could make out, and we giggled and held each other where no one could see us. Now it's like that first night in the Mexican restaurant where we couldn't keep eye contact. The difference is that back then felt like a start. This feels like we've finally tunneled to the other side of the Earth and said now what?
People talk to her. People who have known her far longer than I have and maybe still know her better. I sip the wine from the mouth of the bottle, grip tightly at the neck like I could snap it, and smile when I make eye contact with people. The heavy weight of the wine settles over me all at once when it's half gone from the bottle and the clock is just past midnight.
She's good in a crowd. She wouldn't agree. But she's good with her friends. All fifteen of her closest friends in one room. I don't talk to anyone from my college. Maybe I should have been in more clubs.
#
I have a dream about the cave. Or, at least, because of the cave. The outside was the same, but this one went deep and winding. I was pushed down into it by something behind me, and I was tumbling for hours or at least what I understood to be hours in dream time. I never find the bottom because eventually, a work alarm goes off.
I'm in the shower thinking about how cold it's going to be today and wondering if, with my boss up at the New York office for the day, I'll have time to just put Netflix on in the bottom corner of my screen and watch something .
I do end up having time. But instead, I google the cave.
Johannes Kelpius was born in the same village as Vlad the Impaler. I hoped that would lead to stories of human sacrifices and Satanic carvings along the ravine in Wissahickon. But the monks were surprisingly kind and open to anyone who stumbled on their sanctuary. When the end of the world came and went, they did too. No fanfare, no Kool-Aid, no shootout. The world didn't end, but that part of their lives did and they moved on.
I go home and we talk about absolutely nothing that matters over dinner. She puts on sitcoms from the couch, and I clack away at my laptop reading about Kelpius and a faction of historians who actually went on dredging missions in the Schuylkill to see if the philosopher's stone was really down there.
Aly says she's going to bed and closes the door without much else, and I'm left in the kitchen by the light of my laptop screen. I wonder if they put enough thought into this elixir for all diseases to make it cure mental ones too.
#
A week later my therapist is talking, and I'm not listening until she says the words break up, and I lift my head. I think it's a joke for a second. I think maybe she said it because she knew I wasn't paying attention and wanted me back in the room. But she repeats it again with dead eyes at mine, and I feel that tightness you get at the front of your throat when a good cry is going to come on.
I think it's something you need to consider, whether this relationship is healthy and sustainable. I wonder if therapists are always this blunt. But I have been focusing on her shitty gas station coffee for two weeks, so I don't have much to compare it to.
I actually do consider it on the walk home down Chestnut. I pass the City Tap, where we went one Saturday night on the way back from watching a friend play indoor soccer. We got two beers and maybe a little tipsy and didn't have to pay for our pizza and then went home and had sex. I move past the bagel place we would go on Sundays, trying to get there before the Penn students roused themselves from sleep. A bookstore with a friendly, fat cat that I constantly sent her pictures and videos of. A beer shop where we built overpriced six-packs and got popsicles when it was summer. I can feel all these memories rotting under a time-lapse video like a carved out pumpkin left too long on a stoop. They belong to another part of me now. I can see the pair of us, young, moving down the street, holding hands, and thinking this has to be for forever.
I walk past them. They're farther behind now. I can't even hear their footsteps. I do not go back to our apartment.
I get in my car and drive. I think I put on my seatbelt. I don't remember the car dinging at me. I use turn signals and don't think I blow through red lights, but I also don't remember the drive as I move out of West Philly and up through Bala Cynwyd. I cross the river and bob and weave through the tight turns to get to the top of the ridges of Manayunk. I'm not sure what the speed limit is.
I park my car as the sun settles low beneath the trees. Without the leaves, slices of sunlight slide easily between the thick trunks. I follow the path and think about dead bodies and cheap coffee.
It looks like the shadow of a jail window.
She'll have noticed an hour ago at least that I'm not back yet. I think about meeting her parents and how much I'll miss them and how I'm supposed to tell my mother that we're breaking up. How many clothes I'll have to return. How many gifts strewn through my stuff are things she gave me that will forever carry her aura. I think about sleeping in my bed by myself and all the times I used to wake up confused in the middle of the night when we lived in separate places, and I wondered where she'd gone. Would that be my world, now?
How did those guys camped out here think the world was going to end?
I sit on the dirt floor of the small cave. People could think in here, meditate if you were good at that sort of thing. It'd be even easier back before the screaming cars on Lincoln Drive and Henry Ave.
I think if the world would just die in its sleep, that'd be best. Maybe this is how you do it. In this cave. It's chilly in here, and the sun's gone now. I'd like to sleep in here, but I'm not sure I can do it. Hours must have passed now. Is my phone still on?
If you knew the world was going to end, what would you do? It was one of the questions she asked me on an early date. She had at least one odd question every time we went out somewhere. I wondered if she picked it up on other dating apps or had done one of those strange speed dating things. I told her I would eat everything without worrying about carbs or sugars or what happens to my hips and stomach. The answer was the same as if I knew I had a terminal disease that would get me in a couple months.
But I guess I lied. I guess I'm doing this.
I see why he did it. It's small and contained and a little chilly, but nothing a fire couldn't handle. I can do it, I think. Trees and leaves and eating berries and finding dry wood and making a small civilization onto myself out of nothing. Monks who were alive and kicking before George Washington ever set foot in Valley Forge did it. And the Lenape long before them. Maybe that Bible passage they named themselves after, the woman in the wilderness, was me after all. Is this how messiah cults start? With someone deluding themselves into thinking they're the second coming? At three in the morning, anything feels possible. Maybe I'll find that stone at the bottom of the river. Everything will suddenly click into place, the base metal of our waning relationship transfigured.
The sounds from the road slow and fade, the lights from Center City are something I understand exist but cannot see. She is in a warm bed somewhere in a pocket outside of me, and I think it's best if she stays there, gets used to it, learns how to live there. I'll do the same.
#
And then the sun comes up like it always does. Outside the cave there are animals and early morning hikers and the sounds of Henry Ave and racing cars. I step out of the hole and walk back to my car, which has not been towed. I charge my phone to a herd of missed texts and calls, and I'm terribly hungry, and I think maybe gas station coffee wouldn't be so bad because coffee is coffee and sometimes life is like that.
When I get to our front door and she hears it open and comes running into the living room with dark circles under her eyes and justified anger, I don't know what I'll say. I didn't like that cave. I don't do well with long silences.
I start by opening my mouth. I think it's the better route.
---
Melanie is a copywriter and author living in Belmont Village. Her short fiction has been published in Ghost Parachute, Meat for Tea, and A Woman is a Cinema. Her nonfiction reviews and criticism have appeared in Boulevard, POPSUGAR, Prometheus Dreaming, DIYMFA, and Write Now Philly. Her debut novel was published in 2018 through Waterton Publishing, and her forthcoming second novel is set for publication in 2021 through Lanternfish Press. When not writing she serves as the Marketing & Outreach Coordinator for the 215 Festival, cooking, and exploring Philly's restaurant scene.