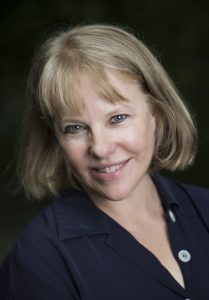 We used to sit together every day, the dusty bus, those long dirt roads.
Your father, old when he was young, hobbling to the barn at milking time.
My sister keeps embroidered pillows in the closet with her holidays, hums
all through the house, long and slow. Are you that kind of woman now?
Renee, my dumb heart cannot remember If I ever played with you in school
or if I left you by the swings for those girls who only let me be the monkey.
Did I forget you, your long braids in that wet field of grass? I was the one
who swallowed all the knives, key tied round my neck with a grey ribbon.
Today, I brought out the flour bowl and rolling pin, the salt and baking powder.
Habit you'd do without. Kitchen quiet, emptying, its low deliberate light.
Renee, I didn't use the wheelbarrow. Nor stripped the chicken from the bone.
Can you understand my lumbering, my rusty hands?  Do you miss our home?
---
Ellen Stone grew up in the hills of northeastern Pennsylvania.  She advises a poetry club at Community High School and co-hosts a monthly poetry series in Ann Arbor, Michigan. Ellen's poetry collections are What Is in the Blood (Mayapple Press, 2020) and The Solid Living World (Michigan Writers' Cooperative Press, 2013.)  ellenstone.org.