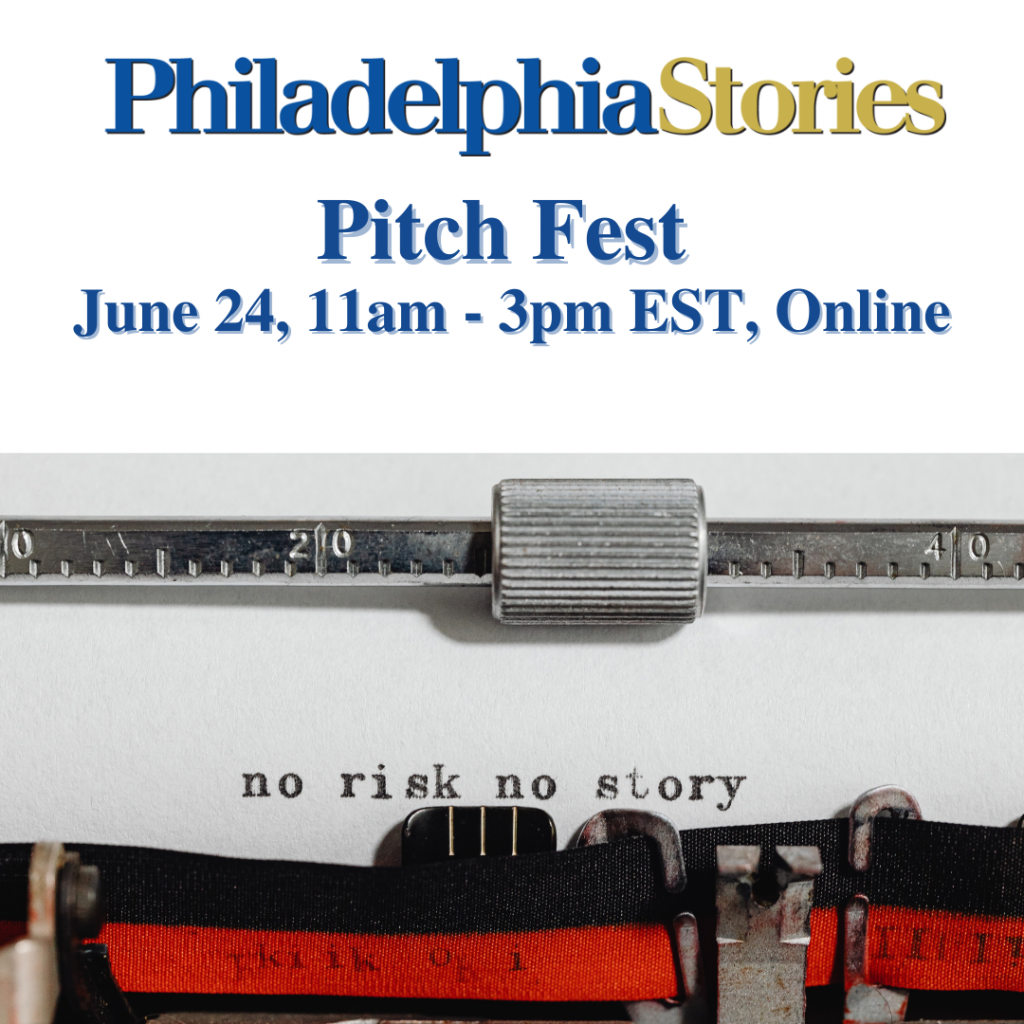 At this virtual event, writers can meet one-on-one for 15 minutes with an agent. Writers need only bring 5 pages of their work, a query letter, and their "elevator pitch," and they'll meet in a private Zoom room with the agent of their choosing. Register now for the chance to pitch your work!
Location: Zoom
When: Saturday, June 24, 11am – 3pm EST
Cost: $40/Meeting
Pitch Meeting Times (EST): 11:00am – 11:15am; 11:30am – 11:45am; 12:00pm – 12:15pm; 1:00pm – 1:15pm; 1:30pm – 1:45pm; 2:00pm – 2:15pm; 2:30pm – 2:45pm
*Sara Harowitz will have a 2:45pm meeting in lieu of the 12pm meeting.
Contact: For questions, email philadelphiastoriesevents@gmail.com.
*IMPORTANT NOTE* We will NOT be sending work in advance to agents. Writers can share their work by sharing their screen or sending a shareable Google Doc or Microsoft Sharepoint link with the agent in their Zoom meeting. We also strongly recommend that attendees meeting with an agent have a completed or nearly completed manuscript ready for querying.
---
AGENTS
*We will be closing Pitch Fest registration on Friday, June 23rd at 12pm EST.
Cindy Bullard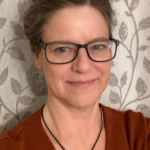 Cindy has ten years of experience in working with editors, agents, and publishers, as an author, on the "other side," of the desk (she uses a pen name). Cindy opened Birch Literary to help other writers on their own path to publication.
SEEKING: In adult fiction, Cindy is looking for traditional mysteries (standard PI, classic detective, or cozy), true crime, police procedural, thriller, and suspense. In children's fiction, Cindy would like to see middle grade and YA (sweet, quirky, mystery, cozy). Please do not send MG or YA that has dark or heavy topics. In nonfiction, Cindy loves books about nature (kids and adults), memoir, self-help from experts, and personal narrative. At this time, please do not send romance or picture books.

Kate Davids * SOLD OUT *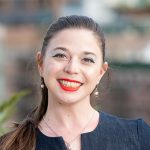 Kate joined Arc Literary in 2022 after 3 years working at Simon & Schuster as part of their Organic Growth Initiative. She uses her background in market research and digital marketing strategy to help her clients find new audiences and better appeal to the audiences they may already have. Prior to working in publishing, Kate worked in marketing strategy and research in a variety of industries for brands like Weight Watchers and Unilever. She loves exploring different cultures, including subcultures. For her, books enable readers to explore new and different perspectives, with authors as the all-important guides and gateways. She currently speaks French and Italian, and has also studied Japanese and Spanish. When she is home, she can be found reading comic books, watching anime, or trying out new recipes in the kitchen.
SEEKING: Kate is looking for nonfiction, genre fiction, and children's books. In nonfiction, Kate specializes in practical nonfiction, particularly in cooking, personal finance, parenting, business, pets/animals, gardening, mental health, and new age. She also enjoys history books that delve into interesting subcultures, like anime or tabletop RPGs. In fiction, Kate has a soft spot for science fiction and fantasy that has great action and world building that leverages real world cultures or histories. She loves fiction that represents diverse cultural backgrounds in their settings and characters. For children's books, Kate is looking for titles that can help both parents and their children explore the world together. This includes bi-lingual books and books about travel and multi-culturalism. She also likes a good laugh and an "aww" moment or two.

Megan Frayser * SOLD OUT *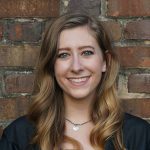 After graduating from the College of William and Mary, Megan Frayser began her journey in publishing with internships at Tule Publishing and Liza Dawson Associates. In 2021, she interned at Creative Media Agency before transitioning into an assistant position. Alongside her role in the office, she's thrilled to be building her list as an associate agent.
SEEKING: She's currently looking for contemporary romance, women's fiction, mystery and thrillers, horror, fantasy, and young adult. She loves stories that include atmospheric writing, found families, quirky casts of characters, and isolated boarding school settings.

Sara Harowitz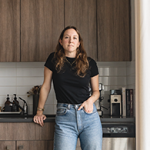 Sara Harowitz is a literary agent with Westwood Creative Artists. She has decade of magazine experience as an editor and journalist; she graduated with honours from Toronto Metropolitan (formerly Ryerson) University's School of Journalism and completed the Columbia Publishing Course at Oxford. She is based in Vancouver, B.C. on the unceded territories of the Coast Salish Peoples, including the Squamish, Musqueam, and Tsleil Waututh nations.
SEEKING: Sara specializes in narrative nonfiction, including lifestyle, wellness, and culture reportage; essay collections; and memoirs (think: Durga Chew-Bose's TOO MUCH AND NOT IN THE MOOD; Alicia Elliott's A MIND SPREAD OUT ON THE GROUND; Lisa Taddeo's THREE WOMEN; John Vaillant's THE GOLDEN SPRUCE). She is interested in books that make her feel something—that take her outside of herself. She is interested in hearing from all humans—particularly self-identifying women, people of colour, people of all sizes and abilities, and members of the LGBTQ2S+ community.
*Sara Harowitz will have a 2:45pm meeting in lieu of the 12pm meeting.

Ashley Hong * SOLD OUT *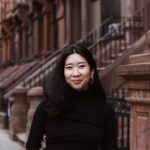 Ashley Hong is a literary agent with Gardner Literary. She was previously an editor at Convergent, an imprint of Random House, where she edited the New York Times bestsellers A Rhythm of Prayer by Sarah Bessey and This Here Flesh by Cole Arthur Riley. She also acquired and edited the award-winning Shoutin' in the Fire by Danté Stewart, and was editor of Madeleine L'Engle's spiritual nonfiction.
SEEKING: Ashley is a sucker for the kind of writing that haunts you in a good way: transporting storytelling; compulsively readable memoirs; subversive prayers. But she's also into the fun stuff: rom com lit that rivals TV; self-deprecating self-help; essay collections that feel like a friend.

Daniele Hunter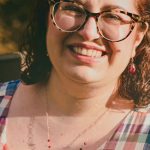 Daniele Hunter (she/her) is a queer, chronically ill, disabled junior agent in the children's department at McIntosh & Otis. She started at McIntosh & Otis in 2016 as an intern and has been there ever since! She has a BA in English with concentrations in Literary Criticism, Poetry, and Creative Writing from Drew University. Prior to agenting, she held various odd jobs in the publishing industry, from proofreading to teaching and working on literary journals. She's also a member of the American Association of Literary Agents and is on their Diversity, Equity, and Inclusion committee, and co-directs their fellowship program through Literary Agents of Change. In her spare time, she reads way too quickly, sings opera, and puts her ambidexterity to good use as a knitter. She lives in New Jersey with her spouse and their cat.
SEEKING:
YA: Contemporary, novels-in-verse, contemporary fantasy, some suspense, historical, and dystopian
Middle Grade: Contemporary, novels-in-verse, contemporary fantasy, some suspense, historical, and dystopian
Picture books: Non-rhyming, with human protagonists preferred
In general, I prefer lyrical writing, hard-hitting topics, and underrepresented voices and characters. My website has a very detailed MSWL, if you need more information.
However, I have a wide array of experience providing critiques outside these genres/elements, so I'm happy to hear any pitches!

Cole Lanahan * SOLD OUT *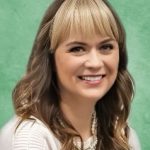 Cole Lanahan is a literary agent at The Seymour Agency. She possesses a wide range of skills to offer her authors. Aside from being a published author of eight novels, Cole holds a degree in Organizational Leadership from Colorado State. Her past experiences include lobbying the United States Congress for better mental health initiatives, leading a multimillion-dollar mental health nonprofit, creating strategic corporate partnerships, and implementing large-scale marketing campaigns.
SEEKING: Cole is actively looking for all genres of YA, all genres of adult romance, select horror, psychological suspense in the vein of The Last Mrs. Parrish by Liv Constantine, and thrillers in the vein of Verity by Colleen Hoover and I'm thinking of Ending Things by Iain Reid. In nonfiction, she is looking for humor, business, self-help, lifestyle, animal, and arts and crafts books.

Cora Markowitz * SOLD OUT *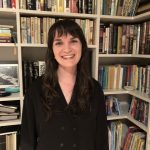 Cora Markowitz is an associate agent at Georges Borchardt, Inc., one of the oldest agencies in Manhattan. She graduated from Kenyon College with a BA in English and has completed the Columbia Publishing Course. She has previously worked for the Kenyon Review, Flatiron Books, Pippin Properties, and Macmillan, prior to making her way to the Borchardt agency, where she is currently building her list.
SEEKING: Cora is looking for adult literary fiction and smart book club fiction, as well as select YA, including coming-of age stories, family/intergenerational stories, magical realism and mythology, stories centered around female characters, diverse stories from various cultural/ racial/ geographical perspectives, dystopian or apocalyptic stories, particularly involving climate change, and voice-driven writing. She likes books that deal with culturally relevant topics, books that have a sense of humor, and books that deal with difficult subjects like loss but remain optimistic/uplifting. She loves books about young women finding themselves, whether through their career, their friendships, or any other facets of their lives. She cares most about voice and observant, thoughtful writing.

Jen Newens * SOLD OUT *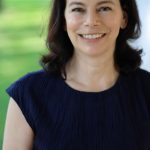 In her role as Senior Literary Manager at Martin Literary Management, Jen applies her 360-view of the publishing business to MLM, seeking out fresh, original voices and developing exciting new talent.
SEEKING: On the children's side, Jen is interested in picture books with sharp writing and compelling messages; MG/YA stories that resonate with the challenges faced by today's youth; and graphic novels with quirky narration and original art. In the food and drink space, Jen is keen to find original takes on popular topics, books that reveal a riveting personal story, and books with a health and wellness slant. The following are on Jen's current wishlist, but she's always open to hearing new ideas.
Childrens/MG/YA/Graphic Novels
• Books that portray historically excluded voices, disability, neurodivergent characters, LGBTQ topics
• Regional books with national crossover potential
• Author/illustrators with strong storytelling skills and a clear vision
• Children's activity books
• Quirky and humorous stories
• Cat content (she's crazy for cats)
Food and Drink
• New ways to spin current trends (vegan air-fryer anyone?)
• Chefs with personal stories, especially from under-represented groups
• Food writers and bloggers with a distinctive story to tell
• Unique regional topics with wide appeal
• Weeknight cooking
• Diet-specific and health and wellness titles
• Mocktails and the NA lifestyle
• Fresh takes on wine and cocktails

Gideon Pine * SOLD OUT *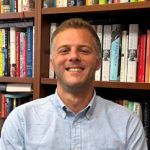 Gideon has been working on the periphery of InkWell Management since 2012 and officially joined in 2022. Previous jobs include assistant director, ad copywriter, and humanitarian aid worker.
SEEKING: Gideon loves a good premise, and generally prefers a slow burn over a story that starts with guns blazing. More specifically, he is looking for thrillers (suspense, procedural, espionage), high concept love stories (a nice way of saying 'not cheesy'), horror (supernatural or otherwise) and literary fiction (family saga, humor, coming-of-age). Biographies, memoirs, and history books are also welcome, ideally written by someone who has expertise or firsthand experience with the subject. Whistleblowers and investigative journalists who can shine a light on corruption or injustice are a top priority. Will also consider true crime if the writer has a platform or is a recognized authority.

Ashley Reisinger * SOLD OUT *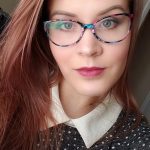 Ashley Reisinger is an Assistant Literary Agent at Triada US and is actively building her client list. She began her career in publishing as an avid writer before interning at Triada in 2020 and discovering her passion for championing authors. Based in Canada, she can often be found complaining about how cold the winters are and trying her very best not to unironically say "eh" out loud.
SEEKING: Ashley is seeking a variety of fiction across adult, young adult, and middle grade. In adult, she is primarily looking for swoony romances, the more chaotic the protagonist, the better. In young adult, she is interested in heartfelt, character-driven narratives, particularly meaningful contemporary stories and high-concept romcoms. She can also be enticed by the odd horror, thriller, or spec fic (she loves a good contemporary fantasy). In middle grade, she is looking across genres for a fun, quirky voice that will make her laugh.

HB Steadham * SOLD OUT *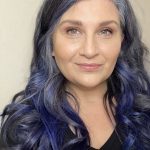 HB Steadham is a world-traveling, lifetime-learning lover of shenanigans. From piercing ears at a retail accessories store to teaching sex education in rural public schools to performing stand-up comedy in a children's pageant, HB has led many lives. She has her MFA in Creative Writing and has served on the editorial staff of two award-winning publications and an independent publishing house. She joined The Tobias Literary Agency team in April of 2022 and is proud to now be cultivating a list of her own.
SEEKING: A collaborative and editorial agent, HB is looking for literary and upmarket fiction. You can get her attention with works set in the American South; narratives by and about queer folks; neurodivergence in all its manifestations; stories informed or inspired by folklore, mythology, fairy tales, and superstitions; and light elements of speculative fiction (no high fantasy)–or, simply, anything that is gorgeously and complexly written.