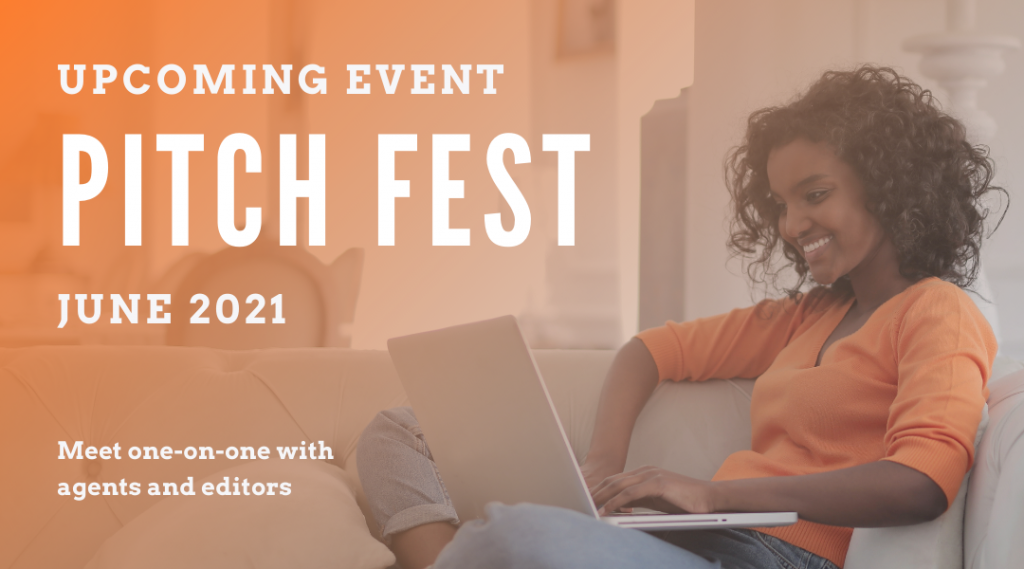 VIRTUAL EVENT: Saturday, June 5, 11am-3pm (EST)
Cost: $40/Meeting
At this virtual event, writers can meet one-on-one for 15 minutes with the editors and/or agents of their choosing. Writers need only bring 5 pages of their work, a query letter, and their "elevator pitch," and they'll meet in a private Zoom room with the editors/agents of their choosing. There, you can share your screen to review your work, or send a shareable Google Doc or Microsoft Sharepoint link with the editor/agent. Each meeting is $40 — and all funds go directly to support Philadelphia Stories. Register now for the chance to pitch your work!
Location: Zoom
Agent/Editor Meeting Times (EST): 11:00am – 11:15am; 11:30am – 11:45am; 12:00pm – 12:15pm; 1:00pm – 1:15pm; 1:30pm – 1:45pm; 2:00pm – 2:15pm; 2:30pm – 2:45pm
*Darlene Chan (Agent) Meeting Times: 11:00am – 11:15am; 11:20am – 11:35am; 11:40am – 11:55am; 12:00pm – 12:15pm; 12:20pm – 12:35pm; 12:40-12:55pm; 1:00pm-1:15pm
*Kristina Darling (Editor) Meeting Times: 11:30am – 11:45am; 12:00pm – 12:15pm; 12:30pm – 12:45pm; 1:00pm – 1:15pm; 1:30pm – 1:45pm; 2:00pm – 2:15pm; 2:30pm – 2:45pm
Contact: For questions, email philadelphiastoriesevents@gmail.com.
*We strongly recommend that attendees meeting with an agent or editor have a completed or nearly completed manuscript ready for querying.

*REGISTRATION IS NOW CLOSED*
CLICK HERE FOR BIOS OF AGENTS & EDITORS. 
---
Agents 
Delia Berrigan Fakis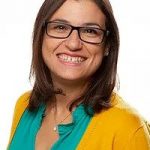 I grew up in Washington, DC, earned my BA in English from Drew University in Madison, NJ and my MS in Publishing from New York University in New York City. I spent the first 15 years of my career at John Wiley & Sons, the Doris S. Michaels Literary Agency, and was subsequently recruited to Hallmark Cards, Inc. headquarters in Kansas City to help lead the book division. Now I'm thrilled to have joined a team of brilliant women at Martin Literary Management while also pursuing my J.D. with a concentration on intellectual property.
SEEKING: I'm most interested in representing Adult Nonfiction in the areas of:
​Business 
Thought Leadership
Memoir
True Crime
Narrative Nonfiction
History and Current Affairs
Religion and Spirituality
If you're a leader in your field and know how to reach your audience, I want to hear from you! If you have a distinct voice, a handle of the craft, and something unique to share with the world, send me a query. I will also take on select projects that strike my personal interest in literary and commercial fiction, mysteries, and children's picture books.
Karen Brailsford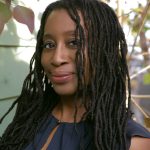 Karen Brailsford joined Aevitas Creative Management in 2020 and is based in Los Angeles. Karen spent more than two decades covering arts and culture, Hollywood, fashion, beauty and human interest as a staff writer and editor with Newsweek, Elle, In Touch and E! Entertainment. Her writing has also appeared in The New York Times Book Review, Interview, Black Enterprise and other publications. A native New Yorker, she is a graduate of The Brearley School and Yale where she earned a B.A. in English literature. Karen has been a licensed spiritual therapist with the Agape International Spiritual Center since 2009 and is the author of Sacred Landscapes of the Soul: Aligning with the Divine Wherever You Are (Wyatt-MacKenzie | 2020). 
SEEKING: She is especially interested in arts and entertainment, memoir, biography, health and wellness, spirituality and works of non-fiction that inspire and shine a light on contemporary conditions.
Darlene Chan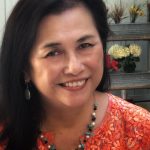 Darlene Chan is the newest member of the Linda Chester Literary Agency. A veteran of the film industry, she served as an executive for Paramount Pictures, Walt Disney Pictures (both times under Jeffrey Katzenberg), Davis Entertainment and as an independent producer. Among the titles she has been associated with are Grumpy Old Men, Beverly Hills Cop, Thing Called Love and Shattered. In 2009, Darlene established Darlene Chan PR, which specializes in web PR and social media for authors. Among her PR clients are Live Talks Los Angeles, Daniel H. Wilson, Joe Ide, Elizabeth Brundage, Tara Ison and Denise Hamilton. 
SEEKING: Darlene is interested in stories by and about BIPOC, women's fiction, chick lit, crime fiction, YA, pop culture, narrative NF and non-fiction books on film and the entertainment industry. Darlene is NOT interested in the genres of  SFF/Speculative Fiction/Dystopia, memoirs, historical fiction and family saga. She is also not looking for former screenplays that have been turned into novels or a novel that read like a stepping stone to a movie.
*Please find Darlene's specific meeting times above under Agent/Editor Meeting Times.
Marisa Cleveland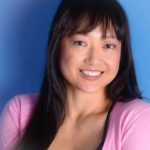 Executive director, author, and educator Marisa Cleveland, Ed.D. joined The Seymour Agency in 2009. With more than two decades in the education and publishing industries, she is adamant about supporting efforts toward the betterment of the human condition. 
SEEKING: In June 2020, Marisa became a literary agent and started signing her own authors who write in the children's, general fiction, and nonfiction spaces. She's looking for a manuscript she can't put down until the last page and can't stop discussing. Voice is definitely key for her. If she's going to sign (and sell) someone or recommend someone, then the writer's voice has to speak to her. She has to be able to listen (vocally and on the page) to that writer through revisions and edits and book after book. She wants to find characters she wants as her best friends and partners-in-crime long after the story ends, whether it's in this world or an alternate universe.
Chelsey Emmelhainz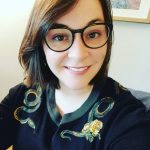 Chelsey Emmelhainz joins Copps Literary Services after a decade as an editor of upmarket fiction and nonfiction. Upon graduating from the Denver Publishing Institute, she got her start in publishing at HarperCollins with William Morrow and Avon Books. She was most recently a senior editor at Crooked Lane Books. As an editor, Chelsey worked on projects that cross the literary landscape: from Amish romance to upmarket thrillers and everything in between. Yet her true passion lies in helping authors refine their narratives to create compelling stories and advocating on their behalf. An editorial agent, she works tirelessly with authors to polish their work into commercial projects aimed at catching the eye of editors and publishers.
SEEKING: Actively building her client list, Chelsey is focused on commercial, diverse voices in fiction and nonfiction. She is especially interested in adult fiction that marries the known and the unknown. A lover of plot-driven narratives, she's most often drawn to fast-paced stories featuring well-drawn, believable characters navigating extraordinary circumstances. Her target genres in those spaces include: horror, supernatural thriller, suspense, and mystery. Her ideal women's fiction, book club fiction, and romance projects feature high-concept hooks, strong female characters, and unique takes on modern relationships—be they romantic, platonic, or familial. Chelsey is open to speculative fiction projects based in the known world, primarily those featuring elements of magical realism rather than the fantastic (i.e.: Station Eleven or The Night Circus rather than Lord of the Rings or The Chronicles of Narnia).
For nonfiction, she gravitates toward history, especially narrative nonfiction, memoirs with a platform, and untold stories in true crime, but is open to projects in the areas of DIY projects (she's a knitting fiend), gardening, and unique lifestyles.
At this time, Chelsey is NOT looking for fantasy, sci-fi, poetry, short stories, screenplays, YA, middle-grade, or children's projects.
Isabel Kaufman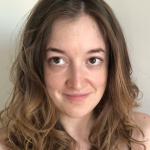 Isabel began her work in publishing as a literary intern with Fox Literary in 2012, while studying the history of stories and storytelling at New York University. She returns after completing a literary master's of science at the University of Edinburgh. Following several years of freelance writing and editing in addition to brand consultation in the luxury travel and lifestyle sector, she is happy to return to her first and lifelong love: developing new voices and building the scaffolding of enduring literary careers. Her media criticism has been highlighted in Slate and Vox.
SEEKING: Isabel is seeking adult literary fiction, adult SFF, adult horror, young adult, and creative nonfiction particularly in the fields of travel, food, and lifestyle.
Jacqui Lipton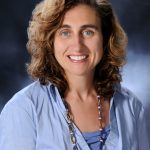 Jacqui Lipton, M.F.A., Ph.D. is a literary agent, attorney and law professor who specializes in the business side of the publishing industry and represents clients from picture book through adult with a particular love for nonfiction. She is the founding agent at Raven Quill Literary Agency and also writes her own nonfiction. Her most recent books are Law and Authors: A Legal Handbook for Writers (University of California Press, 2020) and Our Data, Ourselves: A Personal Guide to Consumer Privacy (forthcoming, University of California Press, 2022). 
SEEKING: She is currently seeking genre fiction from middle grade to adult—with a particular interest in romance and mystery/thriller. She is always on the lookout for solid nonfiction projects for readers of all ages, especially narrative nonfiction and memoir.
Lee O'Brien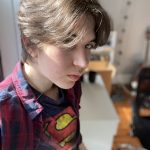 Lee is a junior agent at IGLA, where they started as an intern in 2019. They are now actively building a client list, as well as working as an assistant to Victoria Marini. Prior to becoming an agent, Lee attended graduate school at UC Davis, where they obtained an MA in English literature. They use any pronouns.
SEEKING: Across all age categories, Lee is looking for books with clear stakes and an immersive world, as well as anything with lots of atmosphere, magic, monsters, intrigue, or a plot full of twists and turns. They're actively seeking underrepresented voices, and they have a particular soft spot for queer romance (whether it's an epic love story or a first crush), ace rep, and trans folx with swords.
Eva Scalzo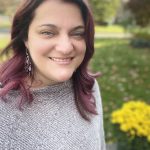 Eva Scalzo was born in New Jersey, but lived in Houston, Buenos Aires, San Juan, and Boston before settling down outside of Binghamton, New York. She has been reading romance since the fifth grade when she discovered the Sweet Valley High series. On inheriting her grandmother's collection of vintage Harlequin Romances, she set a goal to someday finish reading them all on top of her already massive TBR. Eva has a B.A. in the Humanities from the University of Puerto Rico and an M.A. in Publishing and Writing from Emerson College. Since graduating in 2002, she has spent her career in scholarly publishing, working for Houghton Mifflin, Blackwell Publishing, John Wiley & Sons, and Cornell University in a variety of roles. She has been with Speilburg Literary since 2013, and started accepting clients in 2017. Eva is a member of the AALA (formerly AAR), RWA, and SCBWI.
SEEKING: In Adult Fiction, Eva represents Romance (all subgenres but inspirational) and Science Fiction/Fantasy. She also represents all subgenres of Young Adult Fiction and select Middle Grade.
Bailey Tamayo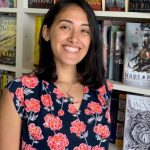 Bailey joined Greenburger Associates after internships with Writers House and the Carol Mann Agency. She is now an associate agent and the assistant to Matt Bialer, aiding him with his talented list of fantasy, sci-fi, thriller, literary, and nonfiction authors. She graduated from Emerson College with a degree in Writing, Literature & Publishing and Communication Sciences & Disorders.
SEEKING: Bailey is seeking middle grade, YA, and adult speculative fiction, fantasy, sci fi, horror, and anything in between—especially when the genre is a unique setting for the deeply human stories underneath. She is drawn to poignant coming of age narratives like The Graveyard Book, I Am Not Okay With This, and any given Ghibli film. Her favorite stories are those that are gently heartbreaking, hopeful, or (ideally) both. She enjoys sharp humor, lyrical prose, lovable and complex characters, and rich worldbuilding. She is eager to advocate for underrepresented authors, and especially to explore these viewpoints through horror, such as Welcome to Night Vale, The Magnus Archives, and Mexican Gothic. Some of her favorite authors/creators are Neil Gaiman, Emily St. John Mandel, Taika Waititi, Noelle Stevenson, Brian K. Vaughn and Fiona Staples, and ONE.
---
Editors
Kristina Darling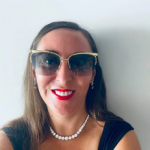 Kristina Marie Darling serves as Editor-in-Chief of Tupelo Press & Tupelo Quarterly. Kristina is the author of thirty-five books, which include Look to Your Left:  A Feminist Poetics of Spectacle (University of Akron Press, 2021); Stylistic Innovation, Conscious Experience, and the Self in Modernist Women's Poetry (Rowman & Littlefield Publishing Group, 2021); Silence in Contemporary Poetry, which will be published in hardcover by Clemson University Press in the United States and Liverpool University Press in the United Kingdom; SILENT REFUSAL:  Essays on Contemporary Feminist Poetry (Black Ocean, forthcoming); ANGEL OF THE NORTH (Salmon Poetry, forthcoming); and X Marks the Dress: A Registry (co-written with Carol Guess), which will be launched by Persea Books in the United States. Her work has been recognized with several residencies and grants, among many other awards and honors.
SEEKING: Kristina is currently seeking hybrid and/or formally innovative works of poetry & prose.
*Please find Kristina's specific meeting times above under Agent/Editor Meeting Times.
Kate Gale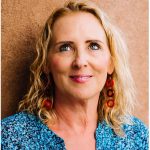 Dr. Kate Gale is the co-founder and Managing Editor of Red Hen Press and the Los Angeles Review. Kate teaches in the Low Residency MFA program at the University of Nebraska in Poetry, Fiction and Creative Non-Fiction. She is author of seven books of poetry and six librettos including Rio de Sangre, a libretto for an opera with composer Don Davis, who composed the music to the Matrix movies, which had its world premiere October 2010 at the Florentine Opera in Milwaukee. She also co-wrote an opera with Ursula K. LeGuin with whom she did a reading in Portland, Oregon in June 2014. Her newest books are The Goldilocks Zone from the University of New Mexico Press in January 2014, and Echo Light from Red Mountain Press fall of 2014, winner of the Red Mountain Press Editor Choice Award.
SEEKING: Kate is looking for upmarket fiction with layers of meaning and fierce strong characters.
Emma Heggem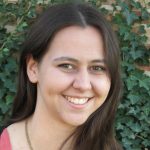 Emma Heggem is the managing editor for Future House Publishing, a family-friendly speculative fiction publishing house. She specializes in content editing, but is involved in every step of the publishing process. When she's not editing, she attends writer's conferences to take pitches, give critiques, and talk to aspiring writers about the mysterious world of publishing.
SEEKING: Future House publishes adult science fiction and fantasy, as well as middle grade adventure books that embrace community, liberty, and family. We want stories that will challenge readers' minds with innovative ideas. We are a family-friendly publisher; we only consider manuscripts that follow our clean content guidelines. This includes no excessive profanity, sexual content, or graphic violence. Submissions containing such content will not be considered. Science fiction and fantasy submissions should be aimed at ages 14+ or 18+ and approximately 70–90K words. Middle grade submissions should be 40–60K words and written for children ages 7+. Future House is not accepting picture book or early reader chapter book submissions. We're especially looking for series with 3 or more books.
Suzy Krogulski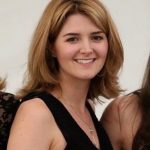 Suzy Krogulski (she/her) is an Assistant Editor, acquiring for the Boyds Mills Press imprint. You can reach her at skrogulski@bmkbooks.com.
SEEKING: She is acquiring fiction and nonfiction picture books as well as middle grade and young adult novels. She looks for intricate plots, astute, sincere voices from diverse backgrounds, and thoughtful character arcs. She especially appreciates realistic fiction, mysteries, and nonfiction puzzles or investigations. For picture books, she is looking for stories that use silliness and fun to explore heartfelt themes or unique storytelling that helps engage readers in science topics. 
Thalia Leaf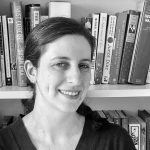 Thalia Leaf is an associate editor at Calkins Creek, an imprint of Boyds Mills & Kane. She worked for several years at Princeton University Press, publishing scholarly and popular books on history, religion, and literature. She has also worked as a freelance editor and an English teacher.  
SEEKING: She is looking for well-researched American history, nonfiction and historical fiction for kids and teens. To get a sense of Calkins Creek's books, please visit https://boydsmillsandkane.com/imprint/calkins-creek/.
Alex McKenzie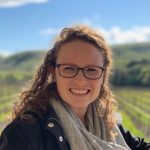 Alex McKenzie (she/her) is an editorial assistant at Charlesbridge, where she works on books for children of all ages. She holds a B.A. in English and a M.Ed. in early childhood education, both from Boston College. Before turning to children's literature, she taught kindergarten and first grade in Boston. Now Alex strives to create books that give every reader a voice and every child the opportunity to see themselves on the page. She loves to read modern twists on classic tales, stories told from unique perspectives, and narratives with unusual structures.
SEEKING: Alex works on books for children of all ages, from board books to YA. She is seeking picture books with social-emotional themes, books with characters who are neurodivergent, underrepresented voices of all backgrounds, and debut creators.
Sharon Salonen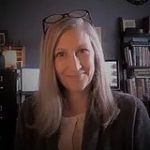 Sharon Salonen is an editor at Literary Wanderlust with over 25 years' experience in legal and fiction publishing. She graduated with a master's degree in publishing from The George Washington University and from the Editing program at the University of Chicago's Graham School. She is a dog lover with a foul mouth, dry sense of humor, and penchant for red wine. If not found snuggled up with a book or engrossed in a manuscript, she's likely hiking in mountains of the beautiful Pacific Northwest. Sharon lives with her family in Seattle, Washington. Follow her on Twitter!
SEEKING: For Literary Wanderlust, her focus is on the mystery (from cozy to police procedural), thriller, suspense, historical fiction, and fantasy genres.