September 2023, Philadelphia, PA: Philadelphia Stories, a non-profit literary magazine that publishes Philadelphia-area writers and artists, names Astha Gupta as this year's winner of the Marguerite McGlinn Prize for Fiction for her story, "Mirage."
Contest screeners reviewed hundreds of submissions, doing the difficult job of selecting ten stories, which were then reviewed by the 2023 contest judge, Oindrila Mukherjee. Mukherjee noted that Gupta's "Mirage" is a haunting story about grief and it "evokes the melancholy beauty of landscapes, both geographical and emotional. It left me feeling both heartbroken and hopeful at the same time."
This year's second place goes to Madeline McGrain Githler for her story "The Doppler Effect." Mukherjee writes that "this quietly gripping story about memory and loss is set in such peaceful surroundings, and yet it has the low, sinister rumble of a train running through it, building suspense to an almost unbearable crescendo."
The third place winner is A.J. Bermudez for her story, "The God of Ugly Things." Of this story, Mukherjee commented it is "set against a chilling backdrop and told in such authoritative prose, is a stunning depiction of how power and control can shift suddenly in a relationship, changing everyone forever."
Rounding out the top winners of the contest is an Editor's Choice, selected by Fiction Editor Teresa FitzPatrick, entitled "Vick's Vapor Rub Covered Baby," by Philadephia author and bookseller, Jeannine Cook. FitzPatrick comments "with its rich details and strong voice of family legacy, 'Vicks Vapor Rub Covered Baby' struck such an emotional punch that we had to include this story."
Philadelphia Stories Editorial Director Trish Rodriguez says "reading for a contest is one way to recognize how subjective getting published is. There are so many great stories floating about in the world. Only a few can fit in the small, allowable space. I chose the stories I connected with out of those filtered by Teresa and our contest readers for Oindrila to decide which would receive the top prize. We read anonymously without knowing the writer's background or publishing history. We just wanted to be moved by great stories."
Winners will be published in the Fall 2023 issue.
2023 Finalists
"Stunt Boy Bishu" by Nivedita Majumdar, San Bruno, CA
"Levittown" by Tina Smith Brown, Philadelphia, PA
"Daniel 9:22," by Atlas Chambers, St. Petersburg, FL
"Anomaly," by Laurel Sharon, Stamford, CT
"The Blond Bullfighter and the Police Parade," by Viviane Vives, Spicewood, TX
"Chicken Grease," by Mikhayla Robinson, Athens, GA
The winners will be honored at an awards celebration on Friday, October 6, 2023 at Arch Street Meeting House, followed by Philadelphia Stories' Push to Publish conference, taking place on Saturday, October 7, 2023, at Drexel Univeristy, where judge Oindrila Mukherjee will keynote.
ABOUT THE CONTEST
The Marguerite McGlinn Prize for Fiction accepts previously unpublished works of fiction up to 8,000 words, annually from January- June. The contest honors the late Marguerite McGlinn, Philadelphia Stories essay editor and beloved friend. The Marguerite McGlinn Prize for Fiction is made possible by the generous support of the McGlinn and Hansma families.
About Philadelphia Stories
Philadelphia Stories Magazine is a non-profit that has been serving the writing, reading, and art community of the Greater Delaware Valley since 2004. Read more at www.philadelphiastories.org.
About the 2023 Winners: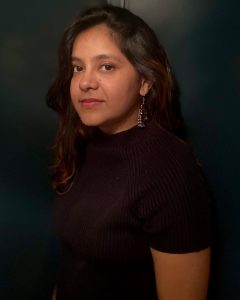 Astha Gupta is a semi-finalist for the 2022 Marianne Russo Novel-in-Progress Award presented by Key West Literary Seminar and a fiction finalist both for the 2021 Porter House Review Editor's Prize (chosen by Yiyun Li) and the 2020 Tucson Festival of Books Literary Awards competition. Her writing has received support from The Hambidge Center, The Sundress Academy for the Arts and The New York State Summer Writers Institute, and was nominated for the PEN/Robert J. Dau Short Story Prize. She holds an MFA in fiction from the University of Massachusetts Amherst where she was an MFA Fellow and won the 2021 Deborah Slosberg Memorial Award in Fiction. She lives with her family in Ann Arbor, Michigan.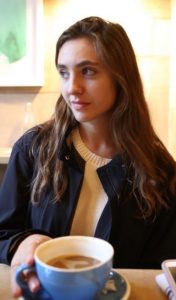 Madeline McGrain Githler is a short story writer and aspiring novelist. She graduated with a BA in English Literature and Creative Writing from Connecticut College and recently received her MLA from Harvard University. She currently lives and works in Cambridge, MA, with her dog (and muse) Babs, and supportive partner. She has had work featured in Sad Girls Diary, The Weird Reader Magazine, Come and Go Literary Review, and other publications.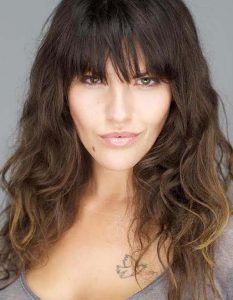 A.J. Bermudez is an award-winning writer, filmmaker, and Editor of The Maine Review. Her first book, Stories No One Hopes Are About Them, won the 2022 Iowa Short Fiction Award as was a 2023 Lambda Award Finalist. Her work has appeared in a number of literary publications, including The Kenyon Review, Virginia Quarterly Review, Boulevard, Story, Creative Nonfiction, and elsewhere. She is a former boxer and EMT, and is a recipient of the Diverse Voices Award, the Page Award, the Alpine Fellowship Writing Prize, and the Steinbeck Fellowship.
 About the Editor's Choice Author: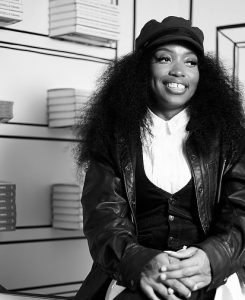 For the last 10 years, Jeannine Cook has worked as a trusted writer for several startups, corporations, non-profits, and influencers. In addition to a holding a master's degree from The University of the Arts, Jeannine is a Leeway Art & Transformation Grantee and a winner of the South Philly Review Difference Maker Award. Jeannine's work has been recognized by several news outlets including Vogue Magazine, INC, MSNBC, The Strategist, and the Washington Post. In Nairobi, Kenya, Cook facilitated social justice creative writing with youth from 15 countries around the world. She writes about the complex intersections of motherhood, activism, and community. Her pieces are featured in several publications including Broad Street Review, Philadelphia Inquirer, Root Quarterly, Printworks, and midnight & indigo. In addition, she has been published by Princeton University Press. Jeannine is the proud owner of Harriett's Bookshop in the Fishtown section of Philadelphia, Ida's Bookshop in Collingswood, New Jersey, and Josephine's Bookshop in Paris, France.
About the 2023 Judge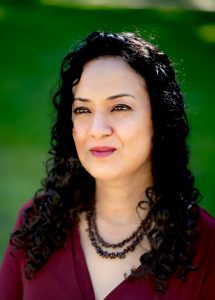 Oindrila Mukherjee is Associate Professor of Writing at Grand Valley State University. She has a PhD in Literature and Creative Writing from the University of Houston and an MFA in Fiction from the University of Florida. Prior to joining Grand Valley, she was the Creative Writing Fellow in Fiction at Emory University. She has been the recipient of fellowships from Inprint Houston and the Virginia Center for the Creative Arts. She is a regular contributor to the Indian magazine Scroll.in where she created a series called Bottom Shelf about forgotten or little known books with an Indian connection. Her debut novel, The Dream Builders, was published earlier this year by Tin House Books in the US, Scribe Publications in the UK and Australia, and Harper Collins in India. Her shorter work has appeared in Salon, Kenyon Review Online, Colorado Review, Ecotone, and elsewhere. She grew up in India, and now lives in Grand Rapids, Michigan.