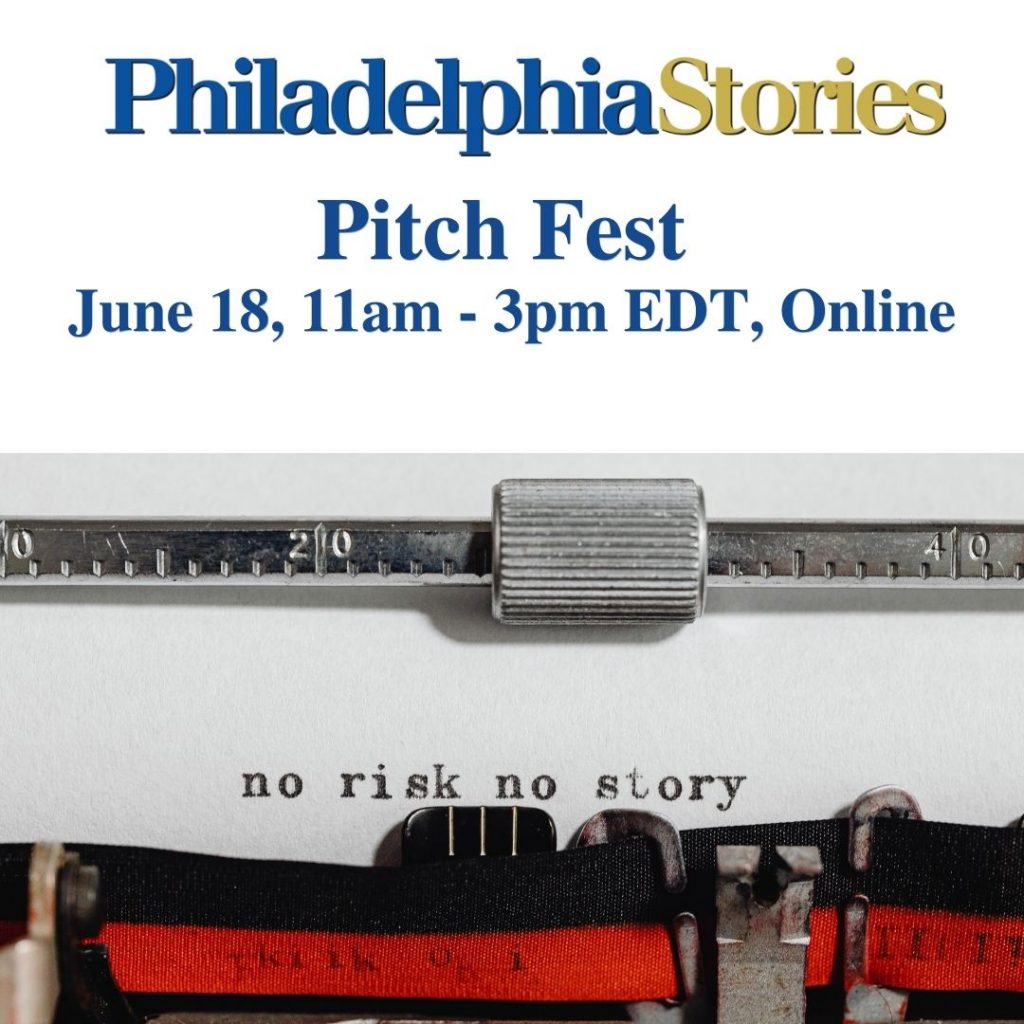 At this virtual event, writers can meet one-on-one for 15 minutes with the agents of their choosing. Writers need only bring 5 pages of their work, a query letter, and their "elevator pitch," and they'll meet in a private Zoom room with the agents of their choosing. There, you can share your screen to review your work, or send a shareable Google Doc or Microsoft Sharepoint link with the agent. Each meeting is $40 — and all funds go directly to support Philadelphia Stories. Register now for the chance to pitch your work!
Location: Zoom
When: Saturday, June 18, 11am – 3pm EDT
Cost: $40/Meeting
Agent Meeting Times (EDT): 11:00am – 11:15am; 11:30am – 11:45am; 12:00pm – 12:15pm; 1:00pm – 1:15pm; 1:30pm – 1:45pm; 2:00pm – 2:15pm; 2:30pm – 2:45pm
*Regina Bernard-Carreno Meeting Times (EDT): 11:00am – 11:15am; 11:15am – 11:30am; 11:30am – 11:45am; 11:45pm – 12:00pm; 12:00pm – 12:15pm; 12:15 – 12:30pm
*Annie Romano Meeting Times (EDT): 11:00am – 11:15am; 11:15am – 11:30am; 11:30am – 11:45am; 11:45pm – 12:00pm; 12:00pm – 12:15pm; 12:15 – 12:30pm
*Jazmia Young Meeting Times (EDT): 11:00am – 11:15am; 11:15am – 11:30am; 11:30am – 11:45am; 11:45pm – 12:00pm; 12:15pm – 12:30pm; 12:30 – 12:45pm; 12:45 – 1:00pm
Contact: For questions, email philadelphiastoriesevents@gmail.com.
*We strongly recommend that attendees meeting with an agent have a completed or nearly completed manuscript ready for querying.
AGENTS
NOTE: We have available meetings with Keir Alekseii and Jazmia Young.
Keir Alekseii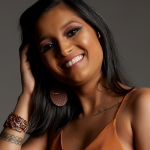 Keir Alekseii is an associate agent with Azantian Literary Agency. She is an educator and anti-GBV activist born and raised in Trinidad and Tobago, a twin island country in the West Indies. Keir is a writer, gamer, lover of folklore, and former research scientist. As a neurodivergent, queer woman of color, Keir is invested in discovering engaging work with similar representation, and is passionate about creating space for voices not often recognized. She is especially interested in stories from BIPOC who are born and raised in the Global South.
SEEKING: Keir is seeking YA & Adult SFF and YA contemporary. She is ONLY open to receiving queries from writers who identify as belonging to a marginalized or underrepresented group such as (but not limited to) BIPOC, LGBTQ+, immigrants, ND, folks who speak English as a second language, and DIS people.

Regina Bernard-Carreno * SOLD OUT *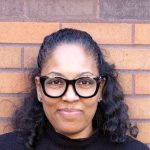 Regina Bernard-Carrero joined Martin Literary Management in 2021. She holds a PhD in Education and other graduate degrees in African American Studies from Columbia University and Philosophy. Alongside writing and teaching, Regina facilitates Reader Discussion Groups, Private Reading groups and has served as a reader and sometimes editor for both literary and academic journals. She has published widely in academia as well as in trade magazines. The work she hopes to accomplish as a literary manager is to help writers, as well as author-illustrators, think through their projects, see multiple opportunities where perhaps they don't readily exist and help shape their work into successful books. Ultimately, she looks forward to championing great ideas.
SEEKING: Regina is a literary manager currently accepting queries for true crime, memoirs, picture books, middle grade, young adult, graphic novels, cookbooks, and lifestyle artisan books.
*Please note Regina has nonstandard meeting times.

Haley Casey * SOLD OUT *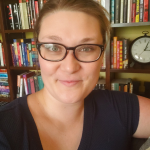 Haley Casey, an agent at Creative Media Agency, has always had a special place in her heart for stories, but it was when she wrote her first chapter book in fifth grade that her true love of literature was realized. In 2015, she graduated from The University of Kansas with a bachelor's degree in creative writing, and that fall, she attended the Denver Publishing Institute. She began her full-time career at Ogden Publications, where she was an editor for four years. There she worked with a variety of authors across multiple magazines, wrote articles, edited podcasts, and even styled photos—anything to add some creativity to her days. In 2020, she interned at Metamorphosis Literary Agency and Creative Media Agency, Inc. before stepping into her role as an associate agent at CMA. She also manages the digital arm of the company. Haley is actively building her list, and among her recent sales are books by Stacey Anthony and Stephanie Campisi.
SEEKING: Haley is seeking adult fiction and nonfiction and young adult/children's submissions. Haley especially loves anything that focuses on minority voices, including POC, LGBTQ+, disability, and mental health issues. Send her thoughtful and meaningful magical realism for any age group; manuscripts with nuanced character relationships; unique urban fantasies; clever fairytale retellings; and reimagined classics (such as Jane Austen or The Count of Monte Cristo). She is not looking for children's chapter books or graphic novels, and for adults, she is not the best champion for political thrillers, high fantasy novels, or satire. In nonfiction, please don't send her biographies, self-help and how-to manuscripts, or religious, scientific, and academic texts. Learn more at https://cmalit.com/haley-casey/.

Jennifer Chevais * SOLD OUT *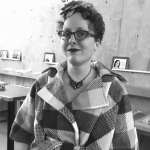 Jennifer is an Assistant Agent at The Rights Factory and is actively building her client list. Besides being a life-long wordie, Jennifer's publishing experience includes freelance acquisition reading and translating for a French publisher.
SEEKING: Jennifer is looking for diverse character-driven stories that subvert and/or mash-up genres and tropes for readers ranging from middle grade to adult. She's primarily interested in Horror, Fantasy, SciFi, and all the intersections in between with characters so strong they'll either break your heart or pull it out of your body.

Jenissa Graham * SOLD OUT *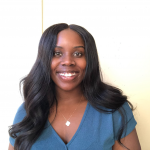 Jenissa Graham is a literary agent at the Bookends Literary Agency. Jenissa's publishing career started at Writers House when she was selected for the Fall 2020 internship class. In January 2021, she was hired full time in the subrights department as the Global Licensing and Media Rights Assistant. She moved to BookEnds in April 2022, where she is thrilled to begin building a list as an Associate Agent and Subrights Manager. Jenissa is interested in increasing the BIPOC space in Publishing and is always on the lookout for new underrepresented authors. Born in upstate New York and raised in Georgia, Jenissa is a first-generation Jamaican. She is an alumna of Georgia State University where she received her Bachelor's in English, Creative Writing. Jenissa currently lives in New York, and when she's not reading submissions, plotting new story ideas, or adding books to her never-ending to-be-read pile, you will most likely find her snacking, power napping, or binging reruns of Criminal Minds and The Office.
SEEKING: Jenissa is currently seeking submissions for middle grade, YA, and select adult projects. In middle grade and YA, she is interested in contemporary, action/adventure, mystery/suspense, sci-fi, fantasy, and psychological thrillers. In adult, she is only currently open to mystery/suspense and psychological thrillers. Across those genres, Jenissa is a sucker for a good theme, and a few of her favorites include coming-of-age, good vs evil, fate vs free will, faith vs doubt, the consequence of choices, man vs. society, and identity. Jenissa's drawn to protagonists with a distinct, narrative voice that hits her from page one and carries her until the end. She is also particularly keen when authors find new ways to structure their story. A few of her favorites with unique setups include 13 Reasons Why by Jay Asher, Replica by Lauren Oliver, and Jennifer Egan's A Visit from the Goon Squad. Jenissa is not currently seeking children's books, nonfictions, memoirs, or historical fictions.

Ali Lake * SOLD OUT *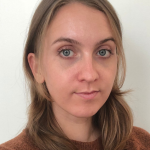 Ali Lake is a young agent at Janklow & Nesbit Associates building her list in nonfiction, fiction, and YA. She loves books that show her a new corner of the world or an unexpected facet of human experience through an original, surprising voice. Previous to joining J&N, she worked at ICM Partners. She has a BA in English Literature from Columbia University.
SEEKING: Ali is seeking nonfiction, fiction, and YA. For more details on what works she is interested in, visit https://www.manuscriptwishlist.com/mswl-post/ali-lake/.

Shannon Lechon * SOLD OUT *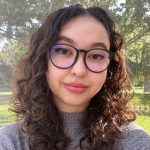 Shannon is an associate agent with Azantian Literary Agency. She began her career with literary agency internships at P.S. Literary and Cake Creative, as well as an editorial internship with Penguin Random House. She holds dual bachelor's degrees in criminology and English from Florida State University and a master's in publishing from New York University.
SEEKING: Shannon is seeking MG, YA, and Adult SFF, horror, and mystery/thrillers. She is also seeking select nonfiction proposals on specialized careers, narrative nonfiction, medicine, mental health, trauma, and wildlife/nature. Finally, she is also looking at author/illustrator combinations for graphic novels in the YA fantasy and contemporary space, as well as adult narrative nonfiction narratives.

Maria Napolitano * SOLD OUT *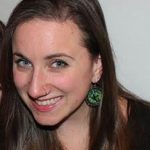 Maria Napolitano is an agent at Bookcase Literary Agency. Previously, she spent nearly five years as a book scout at Aram Fox, Inc., where she fell in love with the process of matchmaking books with just the right editors and publishers around the world. As an agent, Maria represents a broad range of fiction, from commercial rom-coms to subversive thrillers and upmarket book club fiction. Her free time is largely spent reading or running—but none of that reading-on-the-treadmill nonsense. Maria is a born New Yorker and Cornell graduate who currently lives in Astoria, Queens with a sourdough starter named Ryeley.

SEEKING: Maria is currently open to queries for adult fiction, especially commercial to upmarket women's fiction, rom-coms, and suspense & thriller. Strong characters, especially women and underrepresented voices, and high-concept projects that beg to be read in a single sitting catch her attention best. She is also looking for select nonfiction: memoir/essay from a unique and immersive perspective; inclusive, wide-angle health and life advice from experts in their field; pop science (not pop culture) and narrative nonfiction that answers questions she didn't know she had about things she didn't know she cared about. She is not looking for politics, religion, poetry, cookbooks, or diet books.

Annie Romano * SOLD OUT *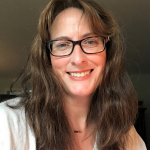 Annie Romano earned her B.A. in English from Boston College and worked for eighteen years in special education before shifting direction to pursue a career in the publishing industry. She completed an internship with Anna Olswanger of Olswanger Literary, and in September 2021 she started working as a literary associate with the Olswanger Literary Agency. She also works part time as a bookseller in an indie bookstore, writes fiction for adults and children, and is the author of two traditionally published picture books.
SEEKING: Annie is seeking adult fiction and select narrative nonfiction. In adult fiction, she enjoys upmarket and commercial fiction, women's fiction, psychological thrillers/suspense, crime dramas, mystery, and historical fiction. She enjoys literary fiction so long as there is a discernible structure/plot. (She is not the best fit for stories focused on an emotional or sensory journey—beautiful as the writing may be—if the storyline is vague or absent.) Annie adores stories with humor, well-done ensemble casts, and plots that deliver the unexpected. She's not a match for science fiction but is open to stories with light elements of fantasy. She welcomes diverse narratives, including but not limited to LGBTQ+ and underrepresented ethnicities/cultures. In narrative nonfiction, areas of interest include true crime (i.e., The Trial of Lizzie Borden, by Cara Robertson) and unique windows into history (i.e., Mudlark, by Lara Maiklem). She is not considering children's/YA projects at this time.
*Please note Annie has nonstandard meeting times.

Jonathan Rosen * SOLD OUT *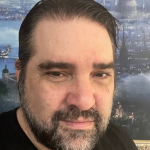 Jonathan Rosen is an agent at The Seymour Agency. He is the author of several Middle Grade books, and has spent the last few years working as a freelance writer and editor. As an agent, he has the knowledge of what it's like to be on the author side of the trenches, to help guide writers along on their path to publication. He has a passion for books and wants to help as many people as possible get published. Being of Jewish-Mexican descent, he will always have an eye out for diverse voices, and in particular ones that reflect his background.
SEEKING: Jonathan is seeking submissions in:
Fiction
Young Adult
Mysteries and Thrillers
Sports
Romantic Comedy
Non-Fiction
Biographies and Memoirs
Pop Culture
Humor
Sports
Journalism

Hannah Strouth * SOLD OUT *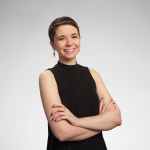 Hannah Strouth is a literary agent at the Jane Rotrosen Agency. While earning her B.A. in English and Marketing from the College of William & Mary, Hannah completed an internship at a boutique literary agency in Virginia, where she fell in love with this side of publishing. After graduating from the Columbia Publishing Course, she joined JRA as Office Assistant and soon after was promoted to Contracts Associate. Today, as Associate Agent and assistant to Andrea Cirillo, Annelise Robey, and Kathy Schneider, she helps maintain their list of clients while keeping her sights set on growing her own list.
SEEKING: Hannah is constantly diving into upmarket/literary fiction, historical fiction, high concept women's fiction, and contemporary rom-coms.

Abigail Varnado * SOLD OUT *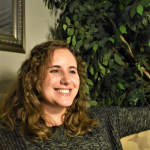 Abigail Varnado is an agent at The Booker Albert Literary Agency. She holds a BA in English from Louisiana State University and an MA in Publishing from Rosemont College. She has held a few editorial and content creation roles and is always looking for new books to read and explore.
SEEKING: Alongside a cup of tea or coffee, she enjoys reading Gothic Literature, Historical Fiction (open to several different eras and countries), Mysteries (that keep her on the edge of her seat), Young Adult Sci-Fi and Fantasy (with strong world building and a lot of angst), and anything else fantastical or paranormal. Books with folklore and fairytales, in particular, really turn her head as she enjoys learning more about cultures through their stories and beliefs—whether it be a spooky tale, a romance, or otherwise. Abigail is looking for something a little edgy and raw that speaks to the emotions, but also something witty and intelligent. She is drawn to strong, clever characters with complex emotional development and is drawn to well-developed/dramatic plotlines that could either end in happiness or complete disaster. The drastic opposites of the journey to the light versus the dissent into madness have always been a favorite for her.

Tess Weitzner * SOLD OUT *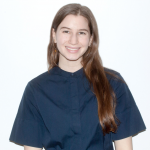 Tess Weitzner is an agent at Trident Media Group. Tess graduated from Middlebury College with a B.A. in English and American Literatures, concentrating in creative writing and minoring in Spanish. Before coming to Trident, Tess interned at Macmillan, The New England Review, and O/R Books. She was also a 2019 Bread Loaf scholar in fiction, as well as a research assistant for the author and journalist Charles Glass. And, after a long stint coaching and performing with a youth circus, she is drawn to anything that flies high, plays with fire, and embraces difference. After assisting Dan Strone, Tess was promoted to Agent in 2022.
SEEKING: In the adult space, she is primarily drawn to literary fiction, narrative nonfiction, and horror, and especially that which is rooted in unreliable narrators, magical realism, interrogations of power and violence, reclamations of identity, and dark-as-night humor. In the middle grade space, she is looking for fiction and nonfiction stories that are fun and engaging, narrow and deep in scope, are seemingly "quiet" but crack open larger questions, and don't sugarcoat hard truths for kids or talk down to them.

Jazmia Young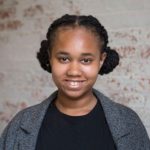 Jazmia Young is an associate agent at Curtis Brown Ltd. She received her bachelor's degree in English with a concentration in Creative Writing at the City College of New York and was a graduate of the Publishing Certificate Program at CCNY.
SEEKING: She is interested in representing children's books, picture books through YA, focusing on middle-grade fiction/non-fiction with the goal of amplifying underrepresented voices and experiences. She particularly loves stories with friendship ties, complicated family dynamics, and grief or loss. Being a New York native, anything based in the great NYC has her heart. Jazmia is also the Administrative Assistant of the Association of American Literary Agents.
*Please note Jazmia has nonstandard meeting times.

Leslie Zampetti * SOLD OUT *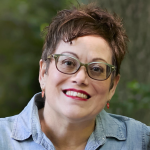 Leslie Zampetti joined Dunham Literary in 2016, having previously interned at The Bent Agency. A writer and former librarian, Leslie has a perspective from both sides of the query letter. Tops on her wish list right now are upmarket romance with a twist on familiar tropes & characters and mysteries for all ages – but particularly YA and middle grade.
SEEKING: A memorable voice combined with characters who create a compelling plot through their actions is a must. For children's books, Leslie represents picture books through young adult. For adults, Leslie is seeking both fiction and narrative nonfiction, though not politics, political thrillers or inspirational stories.