WHEN: 10:00am-6:30pm [Eastern]; Saturday, April 23, 2022
WHERE: Online
This poetry conference from Rosemont College and Philadelphia Stories brings together poets and poetry lovers to celebrate and discuss the art. The LitLife Poetry Festival focuses on poetry's engagement with the world, and this year's conference panels continue to explore a range of topics. The day will feature masterclasses led by poets Iain Haley Pollock and William Fargason, engaging panels and presentations, readings, and opportunities to connect with other poets and poetry editors.
REGISTRATION FEE: $75 (Regular); $45 (Student, Senior 65 & Over, Rosemont Student/Alum/Faculty)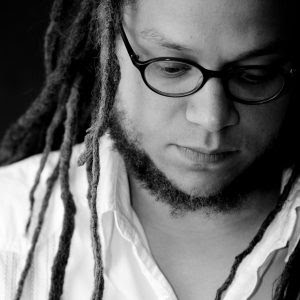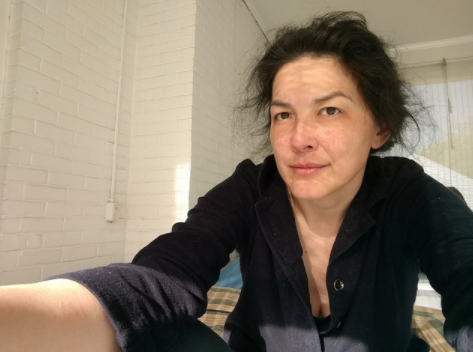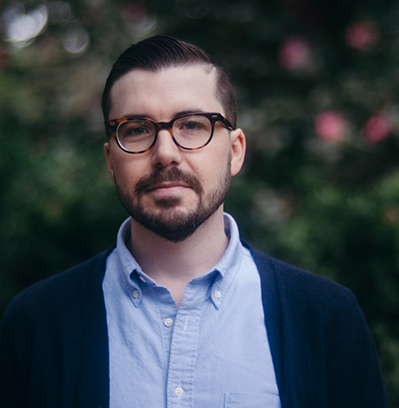 LitLife Poetry Conference Panel Schedule
April 23, 2022, 10:00am-4:00pm
10:00am Welcome Address from Philadelphia Stories & Rosemont College MFA
10:15am Keynote: "Struggling to be Human: Toward a Poetics of the Moment" from poet Iain Haley Pollock
11:00am-1:00pm Master Class with Iain Haley Pollock, "This John Henry of a man": Poetry and the Parental Pedestal

As relations with parents are formative, they often provide the raw material for particularly poignant poems. This generative workshop will focus on the moment when parents fall off the pedestal that we often build for them. To open the workshop we will read and examine the craft of poems by John Murillo, Audre Lorde, and Robert Hayden that take both narrative and lyric approaches to this subject. After discussing specific craft techniques that these poets employ to build their poems, participants will be given time to write poems of their own that explore similar subject matter to the example poems. If time allows and they are comfortable doing so, the workshop will end with participants sharing their drafts.
11:00am-11:55am Panel I: "It's Personal" – The Art of Political Poetry

Panelists: Dimitri Reyes, Cynthia Manick (she/her/hers), Moncho Alvarado (she/they), Daniel Summerhill

As demonstrated eloquently by youth Poet Laureate Amanda Gorman at President Biden's inauguration, poetry offers a potent opportunity for a writer/speaker to express the way politics shape the landscape of their personal lives and to reveal the impact that individuals can have in shaping a brighter political future. Is all poetry political? Does every poem either directly or subversively take a political stance? This event will feature a 45-minute discussion between panelists, followed by an open conversation with attendees on writing effective, personal-political poetry.
12:00pm-12:55pm Panel II: No River Twice: Creating Interactive Poetry Readings

Panelists: Hayden Saunier, Grant Clauser, Chad Frame, Cleveland Wall

Members of the No River Twice reading group will discuss the ideas behind their community-driven poetry events, the challenges to starting a performance series, the power of communal and collective voice to connect us, and give a short demonstration of how a No River Twice Reading works.
1:00-2:00 LUNCH BREAK
2:00pm-4:00pm  Master Class with William Fargason, "Writing to Death: the Elegy as Vehicle and Container of Loss"

The midcentury poet Elizabeth Bishop once famously said, "The art of losing isn't hard to master." How does a poet confront loss in their work—both personal and collective? How does the elegy become the mode by which a poet can transform their grief into something larger? What exactly is the art of losing, and how does one master this? This class will explore the history and development of the elegy, focusing most of its attention on contemporary American elegy. This class will be part lecture and part workshop, aiming to encourage writers to address their loss on the page in order to move forward with their grief. CW/TW: death, police brutality, COVID death, suicide, abuse
2:00pm-2:55pm Panel III: Dad Poetry Society

Panelists: Martin Wiley, DuiJi Mshinda, Oskar Castro, Edward Garcia

BIPOC fathers on how parenting changes art, and art changes parenting. Join us for a loose, entertaining conversation on how becoming a father changes the art we make, and how being an artist changes us as fathers. It is a challenging time to be either a BIPOC parent or artist–how do we juggle the two? We will share our work, our tips, our failures, and our joys, as well as take in questions and thoughts from the audience.
3:00pm-3:55pm Panel IV: Creating Place 

Panelists: Jerry Wemple, K.A. Hays, Marjorie Maddox, Grant Clauser

Creating Place: Panelists discuss techniques used to create a sense of landscape, both urban and rural. Panelists will read examples from their own work, and that of others, to illustrate ways poets draw readers into a world, even when that world is based on an imagined or constructed "truth." Panelists can also consider the symbolism of place and how that can inform the work. Panelists will also discuss how writing about place is a way of writing about time, and whether place poems preserve and inform readers about shifting and disappearing landscapes.
LitLife Crimmins Reception
April 23, 2022, 4:30pm-6:35pm
We'll celebrate the winners of the Sandy Crimmins National Prize in Poetry with a reception. Poets will be attending virtually from around the country and around the block to participate. Free and open to the public.

SEE THE 2020 SCHEDULE HERE. [CANCELLED]